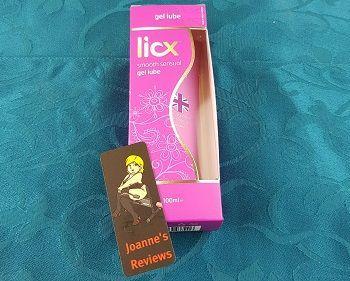 The Gel Lube supplied to me is in special edition packaging but its contents are the same as the Gel Lube available through licx.co.uk
The first thing that I want to talk about is the ingredients used in this lube, it is water-based which makes it suitable to use with any sex toy or simply as a masturbation aid and it is nice and thick, deliciously thick in fact and it doesn't run easily which means that you can apply it where you need it without it running everywhere which is a common problem with some thinner lubes.
This lube has been designed to be pH neutral and also paraben free. If you are not aware then Parabens are often used in lubes and it is an ingredient that you should avoid if at all possible as after recent studies it has actually been banned in several countries. It does however contain Propylene glycol which may affect users with sensitive skin. I didn't have any irritation from it at all but as with all lubes check the ingredients for anything you are have a sensitivity for.
Licx manufacture their lubes in the UK and therefore they have full control of their quality and everything from their packaging to the products themselves are first class.
The Gel Lube is a clear water-based lube that comes in several options for packaging, it's available in single use 5ml sachets, in 100ml flip top tubes (such as the one that I am reviewing) and in 250ml pump dispenser bottles. This gives you some good options, you could opt to try the sachets to see if this lube is for you before going on to buy a larger supply. A little goes a long way with this lube so it is very good value for money.
I am reviewing the flip top 100ml tube and you will be happy to know that it doesn't leak. When the lube arrives you will need to unscrew the cap as the tube itself is hygienically sealed with a foil cover. Simply remove this cover and then refit the flip cap. The cap is easy to open and you can apply lube single handedly which means if you are in the middle of some fun you needn't stop to apply lube.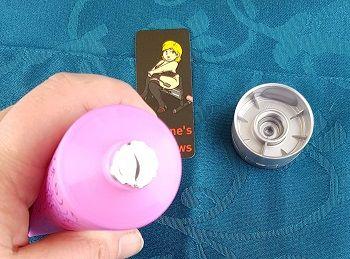 This lube has no discernible smell or taste to it and it is completely clear. When applied it will stay where you want it but as soon as you smooth it out it becomes incredible silky and smooth acting as an excellent lubricant. I found it to be long lasting and as it eventually dried out I wasn't left with that horrid sticky feeling you get with some water-based lubes. I am not sure if the blend has changed since I last reviewed it but two years ago I had a different impression of it.
It lasts for a good period of time but as with all water-based lubes it will dry out and need to be topped up and I found that I didn't need a lot at all. I particularly found it useful for use with the Luwi female condom that I recently reviewed.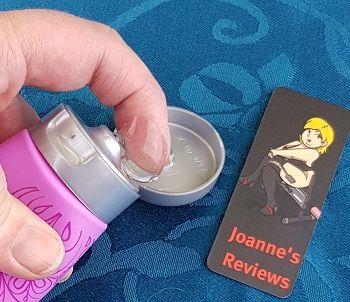 It's also great for anal sex as its consistency means that it stays put and if you are applying it to a butt plug for instance it won't drip off it whilst you are inserting it. Which means that you don't waste any.
This lubricant does not contain any spermicide and so has no contraceptive properties so make sure that you use an adequate form of contraception if using it for vaginal/penis sex such as a condom.
Once opened you need to make sure that you store it is a cool dry place preferably away from direct sunlight, my bedside drawer is perfect for that and that is where it is now residing ready for my next play session.
The ingredients of the Licx Gel Lube are:
All in all I think this is a great water based lube and one that gets a good recommendation from me. I will continue using it and let's face it that is how you know whether a product is a winner or a loser as a product reviewer.
Check out this review of Licx Waterbased Gel Lube, its thick and great for anal use.
Click to Tweet
Key Features
Key features:
Water-based and pH-balanced
Not tested on animals
No harmful ingredients
Paraben-free
Manufactured and tested in the UK
Final Thoughts
This is a very nice and thick water-based lube that is easy to apply and does its job very well indeed. I found it lasted for a reasonable period of time and didn't need to be regularly topped up. After use it was easy to clean up with a wet wipe and I wasn't left with the sticky feeling I often get from other water based lubes. As a lube I can't fault it at all, it feels great and is very slippery once you start working it in and I am happy to recommend it.
I was sent this Gel Lube by licx.co.uk and I would like to thank them for giving me the opportunity to review it for them.
Joanne's rating
Where Can I Get One From?
Grab one of these Gel Lubes direct from the manufacturer at licx.co.uk where you can get a 100ml tube for just £9.99 which is good value for money. They offer free P&P on order over £15.
Check them out and don't forget to tell them that Joanne says "Hi".
Disclosure
This review does not contain affiliate links, for more information about affiliate links check out my disclosure page.