Table Of Contents
These policies are broken down into three section for ease of comprehension. You can click on a heading to go straight to that policy:
Reviewing and advertising policies:
Email & other contact policies:
Personal policies:
Support Me:
GDPR Policy:
---
Reviewing and Advertising Policies
Do you want me to review products for you or your company?
I will consider all offers of products to review. I prefer the more unusual toys to run of the mill bland products, inspire me. I enjoy writting in depth and informative reviews about products that really perform well and that fire up my imagination. If you send me a product to review it will be mine to keep at the end of the review process.
Reviews are written in the order that I receive the products. So your product will go the the end of the queue. I can bump your product to the top of the list for a fee. Yes, it's cheeky I know but a gal needs to pay for her lube somehow.My reviews are written after I have spent time getting to know the product and I will produce a fair assessment of my experiences with your product good or bad. I will not send a product back to you if you do not like the review or it is not as positive as you were expecting. I will not allow you to change the wording of my reviews as they are my opinion. That said if you have a great product you can expect a great review. Reviews can take up to four weeks from me receiving an item depending on my current work load.
I reserve the right to refuse to review a product so please ensure that we agree on what you are sending to me so that this isn't going to be a problem. I will only review products that fit in with my site, check out my past reviews to see the sort of things I have agreed to in the past.
I cannot believe that I have to add this but after a recent incident I just want to be clear that I will not review products that have been opened and removed from their packaging as I will not know if anyone has already used it. I will simply return products like that as I will not gamble with my health for obvious reasons.
If I agree to review a product for your and you send me more than what was agreed, I will assume that the rest of the products are gifts not needing any review.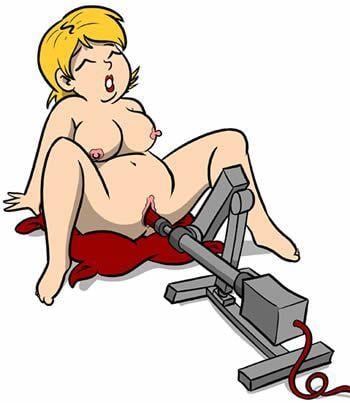 I prefer to review products for companies that have an affiliate scheme but I do make exceptions, that is purely a preference. I am happy to work with smaller companies so contact me if you think we can work together even if you do not have an affiliate scheme. I would be especially interested to work with you if you are looking for reviews of any of the product types listed below as they really interest me.
Sex or fucking machines
Violet Wands
E-Stim equipment - I get a lot of traffic on my e-stim reviews
BDSM products (in particular hoods, bindings and restraints)
Vacuum beds
Tele-dildonic or VR products
Sex toys made out of body safe materials such as Silicone, glass, metal or ceramics
New products on the market
I may include links to other peoples reviews of your product inside my review if I think it would be benficial to my readership, however I will never link to one of your competitors from within a review. I may also include links to other similar products that I have reviewed in the past.
Reviews contain links to both your sites front page and the product page. I promote my reviews on my social media channels giving your brand extra exposure.
Outbound links from a review will be "nofollow" links as per Google's paid content rules.
Do you want me to advertise your business/website/product?
I offer two advertising opportunities on my site - text links and banner adverts. I have limited space for advertisements and this subject will be covered in full in a seperate policy page.
All adverts must be paid for in full prior to me listing them on my site and I reserve the right to refuse an adverts text or image if I think it is abusive or offensive in any way. I will offer a refund if I refuse to list your ad or I will give you the opportunity to send a different one.
I will only accept advertisements on my site from reputable companies that I would order products from myself. Amazon sites or sites from the far east with no track record will not be able to advertise on my site.
Do you want me to have a sponsored post on my site that links to yours?
I am open to the idea of writing sponsored posts but I will write them. A sponsored post will be 1000+ words and will include relevent links to your site or products.
The cost of one of these sponsored posts is £50 and this covers the time taken researching and writing the post. Banners and links can be included in the post page. After payment I will write the article and send you a draft for comment prior to publication. I will then make minor adjustments to it to suit you. Once published I will then promote it on my social media platforms.
Payment is for the article only, you are not buying a click through rate or conversions. More information on sponsored posts can be seen here. Outbound links from a sponsored post will be "sponsored" links as per Google's new paid content rules.
Do you want to quote something I have written?
I welcome people quoting my work providing that I get a credit in the form of my name (Joanne Summers) and a do follow reciprocal link to my site. You may quote up to 200 words of text. If you want to use any of my images in your quote please ask me first. Failure to comply with these conditions will force me to contact you and or your host to file a copyright infringement notice. Your host will take offending material offline. Talk to me before quoting anything to avoid any confusion.
The reason that I do not allow more than 200 words from one of my articles being published elsewhere is that it's detrimental to my site as google considers it to be what they call duplicate content. If duplicate content is identified by google my site would receive a penalty against it which means it would feature lower in search engine listings which is detrimental to me and obviously you wouldn't want that to happen. If you like my work then I am happy with an attributed 200 word extract and a 'follow' link to my site as that would benefit not only me but also your readers as they can then see the rest of my work here.
Do you want to republish something I've written?
I insist that you get permission from me prior to reposting anything in excess of 200 words on your site or publication. Again failure to comply with these conditions will force me to contact you and or your host to file a copyright infringement notice. Your host will take offending material offline.
If my articles or reviews are being posted by you to benefit your business then get in touch with me as I would consider that to then be commissioned work and I will charge you a small fee for this.
If permission is granted to re-post my works then I insist that a credit in the form of my name (Joanne Summers) and a reciprocal 'follow' link to my site.
Do you want to write a guest post for my blog, or want me to publish an article you've written?
I would love to be able to post guest posts from other bloggers so get in touch if you want to look into that option. However I insist on no duplicate content, any guest posts written must be unique to my site.
I am willing to pay for guest posts from other bloggers as I understand the work that goes into them. However, I cannot afford to pay much and at the moment £20 is all that I can spare from my budget but hey it's better than nothing. As my bog grows I will increase this figure. I am a firm believer in paying for work and not free loading but as my blog doesn't earn much I have to start low.
Guest posts will include a short bio together with links to your site and social media account. Your site link will be a 'follow' link.
Get in touch with me an pitch your article idea to me. I have an article giving you more information about guest posts that may interest you.
If you are looking to promote your business in a guest post then contact me to discuss the possibility of me writing a sponsored post for you or to advertise you in other ways.
Do you want me to run a competition for you?
I am happy to run giveaway competitions so please get in touch if you want to look into that option.
I can run competitions for things that are relevent to my site and at the moment this service is free. I will consider competitions in which I will fulfill the delivery or ones where you will deliver the item to the winner.
Competitions will be promoted on social media giving your brand some great exposure.
Do you want me to join your affiliate program?
I generaly only join the affiliate programs of companies who send me products to review or who buy advertising space on my site. If you are thinking about sending me products to review then please do get in touch with me with details about your affiliate program.
It's also important that your affiliate program offers at least a 10% commission, relatively low payout thresholds ($100/£50 or less), and pays out via Paypal.
What are your shop policies?
International Shipments. If ordering from abroad please note that you may be liable for customs or importation fees. Please check your local rules and regulations to see if they apply. I also have to attached a CN22 customs lable to international shipments.
Cancellation - Purchased Goods. The UK Distance Selling Regulations advise that you have 7 days to cancel your order contract with me and I will issue a full refund. The 7 working days starts from the day after you receive your order. I will need written confirmation that you wish to cancel your order, which can be done via my Contact form.
If you have already received your order, you will need to return all items in the order unused and in their original condition and packaging. If I do not receive the cancelled order back I may arrange to have it collected at your cost.
Returns Policy - Purchased Goods.This returns policy sets out how I processes and accepts returns. Returns are only accepted with a returns authorisation number which is available from me by e-mail.
Due to the obvious health and hygiene implications with adult goods. For goods to be returned if they are not broken then the following terms have to be met:
The goods must be unused.
The goods must be in their original condition & packaging.
Items supplied in sealed packaging that have been opened are non refundable and non exchangeable.
The goods must be received back within 14 days from the day you received your order.
Returned goods will carry a 10% restocking fee, postage and packaging charges are non refundable.
If I suspect that the goods have been used or any of the above conditions are not met then I reserve the right to return the goods.
Legal Matters
I review products for manufacturers and retailers and as such I have a contract with them to provide a review. If you believe that an item is a copyright violation or patent violation then your disagreement is with the manufacturer. I will not take a review down because you want me to without being ordered to do so by a legal authority or by the company who commissioned the review. I could be held in breach of contract if I removed a review just because you contacted me and so I will wait until your legal procedings conclude or I hear from your legal representatives. Do not send me harrassing messages as my hands are tied in this matter and they will simply be deleted.
---
Email & other business policies
Contacting me
When you e-mail, tweet or send me messages through any other medium it comes straight to me. I don't have a webmaster or a team of minions. If you start your message with "Dear sir/madam" or "To whom it may concern" you are obviously spamming or using a shotgun approach to contacting reviewers and you haven't checked out this page. I will therefore probably not even read your message and won't take it seriously.
Do you want to interview me?
I am very happy to be interviewed. Please get in touch with me to let me konw the topics of the interview, where it will be published, your deadline and how long it will take. I will repsond with my availability. E-mail or chat interviews are my preference.
Newletter Information
I use MailChimp for my newsletter and as such it is run through a very reputable comany that has a zero spam policy. By signing up for my newsletter you agree to allowing me to send you occasional newsletters detailing new reviews. You can unsubcribe yourself at any time through the link contained in the e-mail and your e-mail address will never be sold or passed on by me to a thrid party.
---
Personal policies:
Do you want to flirt with me?
Please don't creep me out or obsess over me. Yes I review sex toys but that doesn't mean that I am "easy" or looking for sexual partners - trust me I can find my own fun.
Do you want to send me a sexual photo?
Don't ever send anyone a sexual photo without their consent. I definitely do not need to see pics of your "Mangina" no matter how good you think it looks.
Do you want to meet me in person?
I occasionally tweet or blog about events or exhibitions that I'm attending. I'd love to meet my readers at these events but again please don't creep me out or start stalking me LOL.
Please, if you find out my "real name" at an event we're both at, or through other means, I would ask that you still call me Joanne Summers or JS in any interactions we share on the internet. That's the decent thing to do and I will offer you the same courtesy. Thanks!
---
Support Me:
Do you want to support me?
What I really need is help in growing my readership, so if you really want to support me then tweet and post about me and my blog. Doing that will help me gain backlinks to my site and increase my exposure and reach and for that I will be eternaly grateful.
Do you want to send me some money?
It's nice that you want to do that but it isn't really practical unless you want to support me on Patreon or donate towards my trip to London to go to Eroticon 2018. You could always get clandestine and send me some bitcoin to spend on fucking machines if you want.
The best thing to do is use my affiliate links and banners shown on my site before making a purchase to help me offset the costs of my site.
---
GDPR Policy:
GDPR / Privacy Notice
Any personal details held in my ECWID shop system (such as names and addresses and order details) are not sold or passed on to any other third party, unless it is required by law, or is for fraud prevention or order fulfilment.
All Payment transactions are processed by PayPal and are subject to their terms and conditions. Payments will appear on statements as JOANNES REVIEWS.
What data do I have?
I only have the information that you have directly given me by opening an account, together with an internet IP. This will include any information you provided me when creating an account on my store, so name and address, along with an email address and possibly a telephone number. I use this data to process any orders placed and to help me maintain the account. (I will use your email address to send you a password reminder if you ask as well as order status updates).
Who has access to your data?
No one has any access to card details. I have access to your details in order to fulfil, any order that you have placed and to dispatch it for delivery to you. This data is stored on the ECWID shop servers to which I have access.
Payment Data
No one has any access to card details. I have access to your details in order to fulfil, any order that you have placed and to dispatch it for delivery to you. This data is stored on the ECWID shop servers to which I have access.
Passwords
I do not have access to any passwords; the passwords on my system are encrypted to industry best practice level. But even so, I do not recommend you use the same password on any other site, nor do I hold any credit card details.
What do I do with it
All of your information is only used to provide you with the service to place and process orders. If you have asked to join my opt-in newsletter, then I will send out a periodical email with product offers and news. This is a list that you can opt-out of at any time, by clicking on the link at the bottom of every email.
Do I share information with others?
Generally No. The only information I share is that needed to allow the processing of your orders or data that I am legally required to provide. So limited information will be shared with payment providers, such as PayPal and the delivery company I use to dispatch your order - which will be by Royal Mail.
Can I ask you to delete my data?
Yes, email me, however, if you have placed an order or had any business dealings with me, then UK law requires me to hold business data for seven years.
Permission request?
GDPR requires me to seek your consent to obtain, record and process your data. This does not require a tick box at every step, but I do try to make your task easier by clearly stating what data I have and how I am using it with your permission.
By placing an order, you are giving me permission to use your details to fulfil that order, as, without your permission, it would be impossible for me to provide you with that service. By joining my mailing list, you are giving me permission to send you periodic emails.
You can withdraw your permission at any time, just let me know, and I will do my best to comply.
Use of cookies
In common with many other e-commerce websites, this website uses cookies. By using my website and agreeing to this policy, you consent to my use of cookies following the terms of this policy.
Cookies are small text files, sometimes including unique identifiers, that are sent by web servers to web browsers, and which may then be sent back to the server each time the browser requests a page from the server.
They are used by web servers to identity and track users as they navigate different pages on a website, and to identify users returning to a website.
The cookies we use are called "session" cookies - they will expire at the end of the user session when the web browser is closed. Cookies do not contain any information that personally identifies you.
Cookies allow me to track my visitors as they navigate my website, and to enable the use of the shopping basket, as well as in the general administration of this website. This helps me to improve the site as I can see which aspects are more popular than others, and where problems may be occurring.
Also, I use a system created by Google called 'Analytics' to analyse the overall use of my website. This helps me to generate statistical and other information about website use utilising cookies, which are stored on users' computers. The information generated relating to my website is used to create reports about the use of the website. Google will store this information. Google's privacy policy can be found at www.google.com/privacypolicy.html
You can if you wish block and delete cookies, but if you block all cookies, you may not be able to use the shopping basket on this website.
I can assure you of total discretion and confidentiality.
My website is https secured and PCI-DSS Compliant.
---
This Policy Page is here for my own benefit but I understand just how hard it is to come up with one so if you feel that you would like to use it please feel free to do so. You can Copy and Paste it in its entirety, changing whatever suits you or leaving it as is. However please credit me with a link back to my site.