Bespoke Sextoy Shop Product Descriptions
Your Products Need To Stand Out From The Crowd
We all live in an age where the majority of visitors to our sites come from the major search engines and so it is vitally important to understand how they work and what we can do to benefit our sites visibility the most in what is a very cut throat industry - online sex toy shops.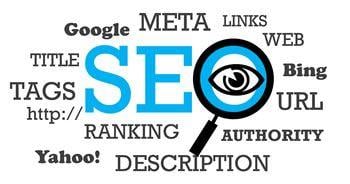 For anyone who doesn't know, the major search engines like Google penalise for duplicate content so if your stock has the default description supplied by your supplier for your products you will be penalised as Google has seen it all before on thousands of other shops and no matter how you try to improve your products chances of being on page one you won't as it is duplicate content.
So how can you ensure that your products stand out from the crowd? Well it really is quite simple, your product descriptions need to be accurate, informative and above all unique. Tick all three of those boxes and you will automatically stand out from the competition and this is where I can step in to help you out.
Plan Of Action
It's simple enough to sort out your own product descriptions but it can get very onerous. Follow these steps for a self help fix or enlist my help in order to get quality and bespoke descriptions:
Identify the products that need updating first, you want to do your fast sellers and sex toys with a high profit margin first.
Write a descriptive product description that not only talks about the materials used and facts from the products specifications but one that highlights why this toy is the one that your customer should buy. What are its benefits? What is good about it and conversley if it only suits a certain demographic explain why?
Ensure that you check both the grammar and spelling of your new description. There is nothing worse than a badly worded description for putting your customers off getting their wallets or purses out.
Intelligently place keywords into the product description but be careful as too many can harm your chances of a good search engine listing.
Work your way slowly through your entire catalogue, whilst this is time consuming and onerous it will pay dividends. If you don't want to do the work yourself, well that's where I can step in to help you out.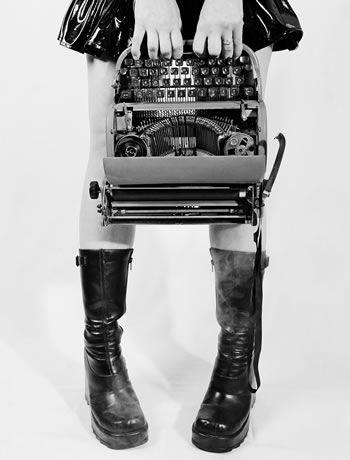 My intimate knowledge of the sex toy industry, the materials used and how to compose an accurate description can work to your advantage.
I am available to write custom product descriptions for your shop for only £2.50 per product. For that you will get a 150+ word product description that I guarantee will be unique and will help your products rise in the search engine listings.
The question that you need to ask yourself is, can I afford not to have bespoke product descriptions?
All of my product descriptions can be copyscaped to check that they are unique to your site.
To take me up on this offer just get in touch with me through my contact form .
I look forward to working with you to help you grow your brand.
Brands I Have Worked With
My Testimonials
Our Testimonials
$$
Peter
TheDodil.com
Joanne has been wonderfully sweet and supportive in her approach and dealings with us, a young company in a big new world. She reviewed our dodil in an accurate and passionate manner, and we wish her all the best in all her endeavors. Wish to meet Joanne in person one day. I am keeping a big hug for her.
Rachel
AdultShopIt.co.uk
I want to say a big thank you to Joanne Summers for her fantastic reviews. We at adultshopit.co.uk have sent various items to Joanne and we have always been very happy with the work she has provided. Dealing with her is always very easy as she very approachable and friendly to talk to. She describes the items we have sent from the way the product has arrived, how it is packaged and how the products work. She is very thorough and honest with her reviews and gives the customer a well informed description of our products. I wouldn't hesitate to use Joanne for our Product Reviews again and will definitely provide her with some more Adult Goodies to test out for us again in the near future, thanks again Joanne.
---
Found Something Useful, Or Do You Just Like What I Do?
---
You May Find These Articles Interesting