So how can you ensure that your products stand out from the crowd? Well it really is quite simple, your product descriptions need to be accurate, informative and above all unique. Tick all three of those boxes and you will automatically stand out from the competition in the eyes of Google, and this is where I can step in to help you out.
Plan Of Action
It's simple enough to sort out your own product descriptions but it can get very onerous. Follow these steps for a self help fix or enlist my help in order to get quality and bespoke descriptions:
Identify the products that need updating first, you want to do your fast sellers and sex toys with a high profit margin first.
Write a descriptive product description that not only talks about the materials used and facts from the products specifications but one that highlights why this toy is the one that your customer should buy. What are its benefits? What is good about it and conversley if it only suits a certain demographic explain why?
Ensure that you check both the grammar and spelling of your new description. There is nothing worse than a badly worded description for putting your customers off getting their wallets or purses out.
Intelligently place keywords into the product description but be careful as too many can harm your chances of a good search engine listing.
Work your way slowly through your entire catalogue, whilst this is time consuming and onerous it will pay dividends. If you don't want to do the work yourself, well that's where I can step in to help you out.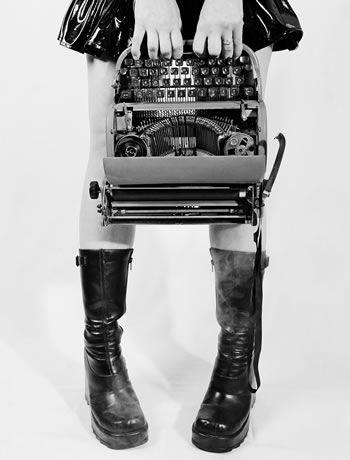 My intimate knowledge of the sex toy industry, the materials used and how to compose an accurate description can work to your advantage.
I am available to write custom product descriptions for your shop for around £3 per product (£15/hr). For that you will get a 150+ word product description that I guarantee will be unique and will help your products rise in the search engine listings.
The question that you need to ask yourself is: Can I afford not to have bespoke product descriptions?
All of my product descriptions can be copyscaped to check that they are unique to your site.
I provide Meta Name, Meta Descriptions and Product Derscriptions. All in an easy to read excel spreadsheet together with an itemised time sheet showing the work that I have done for you.
To take me up on this offer just get in touch with me through my contact form .
I look forward to working with you to help you grow your brand.
Brands that I Have Worked With
I have worked with Honour to develop their product descriptions as well as Meta tags for SEO on new product lines, I must say their products really look amazing.
I have also worked with Hismith developing effective product, category and meta descriptions to increase search engine reults that translate into more vitiors and ultimately sales.