It's important for you to remember that whilst you are sending me something to review this will in no way affect the review. It will be written from my own experiences with the item and will reflect my experience with it. Basically I will provide you with honest feedback, I cannot be held responsible if the review is not to your expectations, that said though if you have a great product then you can expect a great review.
Reviewing process
I often get asked how I do reviews and the timescales involved in doing them and so I have created this infographic to show you roughly how the process works: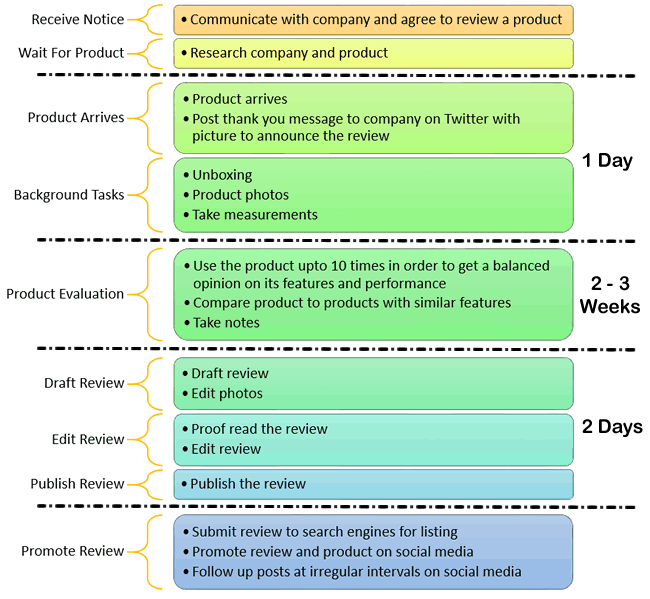 This is my reviewing process and it shows rough timelines
Reviewing policy
Read my policy on reviewing items here.
An honest review is not the same as promotional copywriting and if you are looking for 100% positive promotional copywriting then I also offer that service but it is not free of charge, contact me for details.