If you don't already know what a female condom is well it's a barrier form of contraception that protects from sexually transmitted diseases as well as providing birth control. It's worn inside the vagina or anus to provides an effective barrier to semen and unwanted virus's or germs.
It's primarily marketed at women but as it can be worn inside the anus it's also suitable for any gender looking for a barrier when having anal sex.
Luwi is what is termed a pleasure protector and as it's worn internally you can actually insert it upto eight hours before you need it which is great. Let's face it lots of people consider the pause that happens when one partner has to roll on a condom as something that can ruin the moment. I know you can make it a bit kinky by helping your partner roll on his condom but the beauty of Luwi is that you can already have it in place before sex even starts.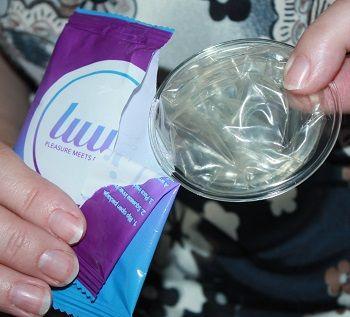 That for me is one of its biggest selling points, you can just get down and dirty without the pause associated with fitting a condom. Some guys can get a hang up about condom fitting and it can actually lead to anxiety related erectile dysfunction. Luwi prevents that too.
Each Luwi is a single use barrier contraceptive and like condoms they are all individually wrapped in what looks like huge condom wrappers. Simply tear the wrapper open to remove the Luwi.
The Luwi is made out of ultra thin polyurethane and it conducts heat well so it feels very natural. When it's fitted you can forget that it's there as it's very comfortable.
To use, remove your Luwi from its wrapper and you'll see that it's a long tube closed at one end and it has two flexible rings, one larger than the other. You simply squash the smaller ring at the closed end of the Luwi between your finger and thumb and insert it into the required orifice as you would do with a tampon.
Push it fully in and then insert your finger into the Luwi and push the edge of the loop you squashed until it passes your hipbone where it will regain its original shape holding the Luwi securely in place.
The larger ring will sit outside of your body and as it covers most of your vulva this makes it an excellent barrier against STI's. You partner needs to aim for the center of the Luwi when he inserts his penis and it will feel like you aren't wearing anything at all as it's so thin. If you need to add any lube then use a good water-based lube and apply it to your partners penis.
Once you and your partner have finished, just turn the outer ring of the Luwi to cause it to twist and this will lock in any semen to prevent leaks. Then gently pull on the outer ring and the Luwi will easily come out of the orifice that it is in keeping the semen locked inside and preventing any from coming into contact with your delicate membranes.
Dispose of your Luwi safely in a bin and don't flush it down the toilet as this can cause blockages.
I found the Luwi to be both easy to fit and it also didn't detract form the sensations of getting a good hard rodgering. My partner originally thought it looked a bit weird in me though but after we used it together he is a convert, much preferring it to having to wear a condom.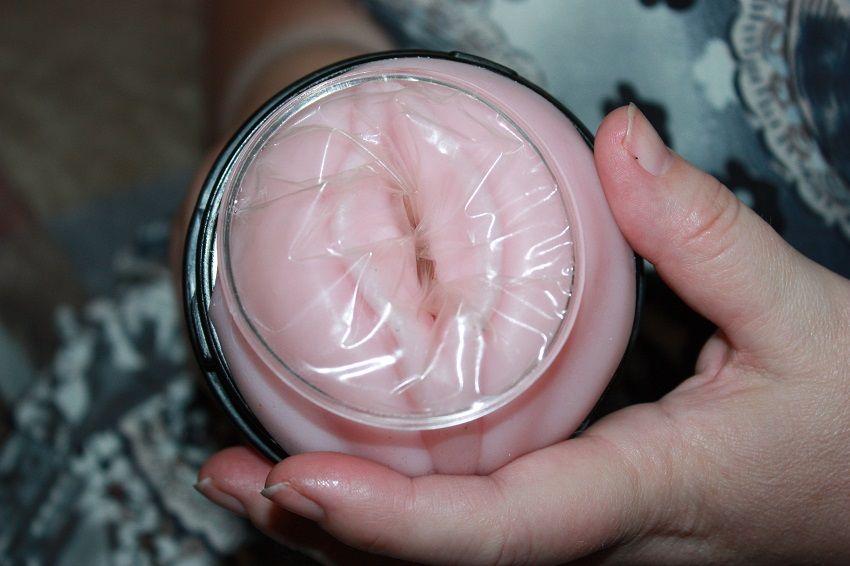 I think it's great that a woman can take control of her own contraception without having to resort to pills, injections or a coil.
It's simple to use, offers good STI protection and it's actually quite empowering to be able to provide your own contraceptive rather than having to rely on a man having a condom.
If you're someone who likes to go out on the pull and generally have quite a bit to drink then you can insert a Luwi before going out so that even if you 'get lucky' you needn't worry about forgetting to have safe sex.
This is a great feature that can actually save lives when you think about it. How many women wake up after having too much to drink only to realise that they had unprotected sex whilst under the influence of alcohol.
Luwi is a female barrier contraceptive that is comfortable to wear and is better than a condom. Click to Tweet
Key Features
Key features:
Barrier method of contraception
Can be used by all genders
Ultra thin polyurethane
Easy to fit and remove
Prevents 'spoiling the moment'
Can be inserted upto 8 hours before it is needed
Final Thoughts
I like the Luwi as a contraceptive method, it's easy to use and it has some great features that make it much better to use than just using a condom. Its wide area covers more of your vulva to give you better STI protection than you would get from a condom. It means that you don't get that 'pause' associated with applying a condom so you don't lose the moment. Take control of your contraception.
I was sent a Luwi to review for free in exchange for an honest review by Luwi.co.uk and I would like to thank them for giving me the opportunity to review one for them.
Joanne's rating
Where Can I Get One From?
Grab a pack of four Luwi barrier contraceptives for £10 directly from the manufacturers website - http://www.luwi.co.uk/
Whilst they are more expensive than condoms at just £2.50 each the benefits of using them from an STI prevention point of view and also for the fact that you can put it in upto eight hours before you need it, I think it is good value for money. You can have them discretely delivered to your home and you can elect to have a pack delivered to you every month.
Check them out and don't forget to tell them that Joanne says "Hi".
Disclosure
This review does not contain affiliate links, for more information about affiliate links check out my disclosure page.