It's a good feeling when your work gets published
SInce its inception my site has grown exponentially and I have re-invested any money that it has generated into more sex toys to review.
As well as reviewing sex toys, written erotica and educational articles I also enjoy writing for other sites or the media.
I have had a number of awards. most notably I was selected as one of the Top 100 Sex Blogging Superheroes in 2016 and as one of the Top 100 Sex Bloggers in 2016.
Published Work
Here are links to my externally published works:
Kink Craft
My first piece of commissioned work was for KinkCraft.co to write an article describing what is entailed in reviewing sex toys. This is due to the conception that it is an easy way to get free sex toys and I was more than happy to set the record straight.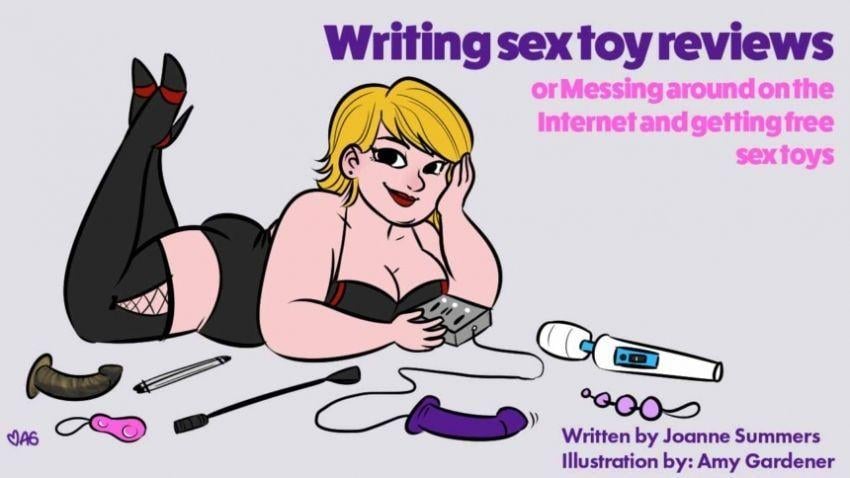 Unfortunately this website is no longer around but I did enjoy writing this article for them. You can read my article on reviewing sex toys for free here.
Darkside Magazine
I am now a regular contributor to Darkside Magazine where I enjoy writing sex toy reviews for the kink scene. My first review was of the Electrastim Jack Socket and it appeared in Issue 7.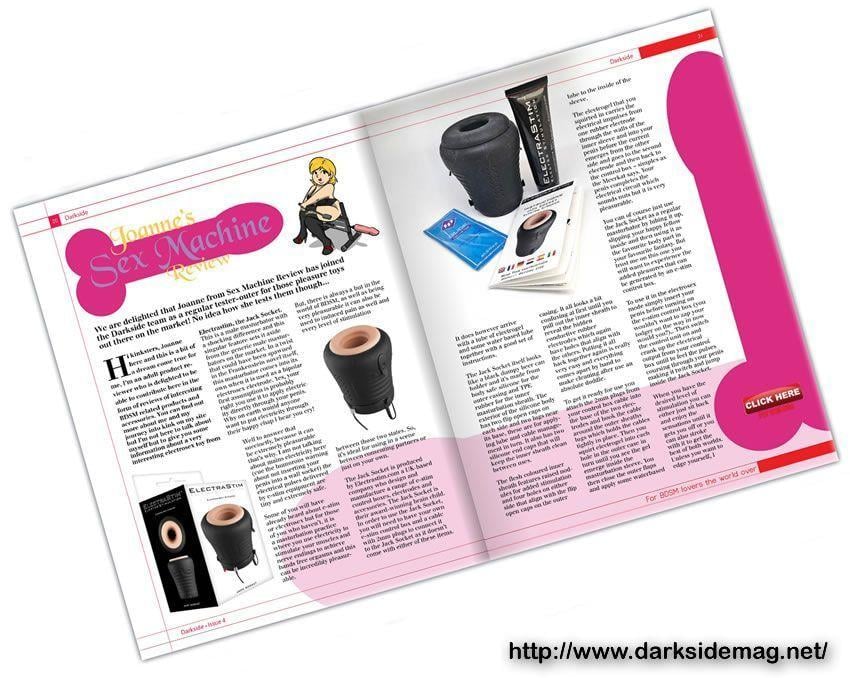 Darkside Magazine - The new digital magazine for the BDSM scene
In Issue 8 I reviewed a German gas mask and in Issue 9 I reviewed the Motorunny ride on sex machine.
Fetish Faeries
I was commissioned to write a beginners introduction to e-stim or electrosex for Fetish Faeries and has a lot of fun writing it for them. It covers the basics of this fun activity in a fun and friendly manner.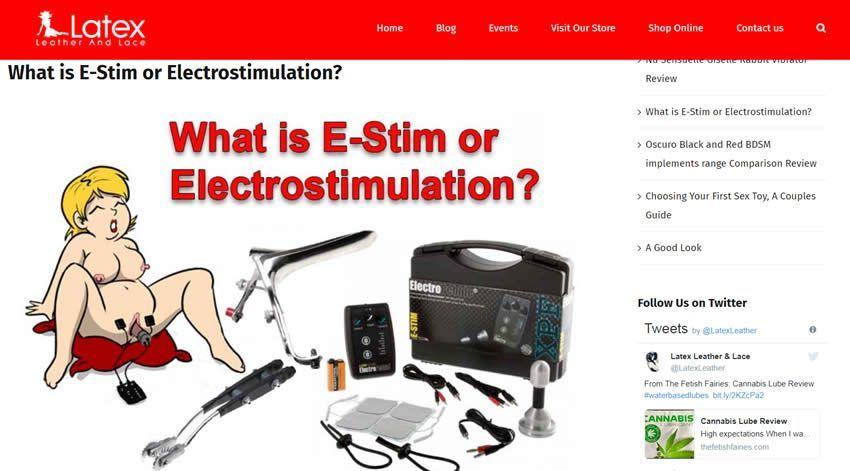 What is E-Stim or Electrostimulation?
Commisioned Work
If you are interested in having me write a commissioned piece of work for you then get in touch through my contact form with your ideas.
Joanne XXX