There are a lot of great companies out there and some of them definitely deserve a mention here. So here are my favourite sex machine and sex toy providers and some information about them:
Joanne's Affiliates
Free delivery, free batteries and free gifts. Bondara really is one of the biggest sex toy retailers in the UK and you can get some real bargain there. Check out their amazing selection of Special Offers.
Their products, service and general frienly nature are second to none.
I have used Love Honey for years and their amazing product range coupled to their low prices and discreet service have ensured that they are one of the biggest sex toy retailers in the UK.
Check out their Deal of the day. For the guys though check out their Fleshlight Range, it's the largest in the UK. Remember you can always attach a Fleshlight to a fucking machine for a mind blowing experience - they're not just for the girls.
My favourites though are their range of Rabbit Vibrators, second to none and I have to hold my hand up to owning two of theirs.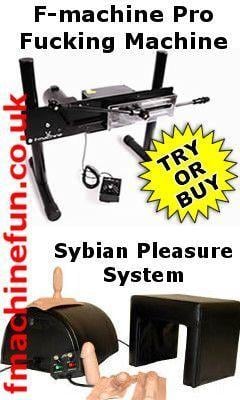 www.fmachinefun.co.uk

This is the site that got me interested in Fucking Machines and Sex Machines and they are a firm favourite of mine for their customer service and great down to earth attitude. Nothing is too much trouble and they are very helpful and a great source of information on sex machines in general.
They are the people that I rented a Sybian and got my F-Machine Pro from.
For anyone interested in trying a Fucking Machine or Sybian out before spending a lot of money on one it makes a lot of sense to check them out. Feeling kinky? Try out a sex machine for yourself in the comfort of your own home.
They run both a shop and a great rental service where you can hire a F-Machine Pro or a Sybian to use in your own home and I can attest to the discreet service that they provide. They include new attachment with their rental machines and you get to keep them so you are safe in the knowledge that they aren't recycling them "Eeew what a thought".
Check them out and don't forget to tell them that Joanne says "Hi".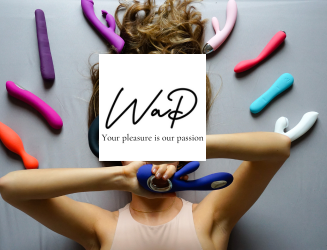 I bought my first ever vibrator from these guys and I have always gone back to them time and time again as they provide great service and some amazing special offers. They also have a huge range of sex toys.
Check out their great range of Rabbit Vibrators, Dildos and Male Masturbators.
I have watched their fetish lines of products grow and grow over the years and you should definitely check out their Fetish & Bondage Kits. The other thing that I am experimenting with at the moment is Electo Sex and they have some great products in that category.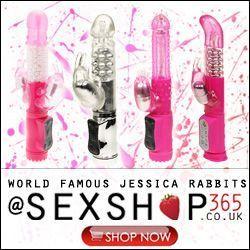 These guys have a great selection of adult sex toys and carry a large selection of Glass Toys.
I have seen their range of products grow over many years of shopping with them and would highly recommend their services.
---
Disclaimer
This site contains content of an adult nature (inc. sex toys, erotica, and frank discussions about sex and sexual organs). Anyone who is under the legal age in their country to view adult-orientated material or who is of a sensitive nature when it comes to sex should not view this blog.
---
Disclosure
Sex Machine Reviews is my personal blog written primarily by a single author (with occasional insights from her partner).
I am not paid to review sex toys, however, I do occasionally receive free or discounted samples in exchange for an honest review of the product. They key word here is honest. I will never sugar coat a review because I received the item for free. Both my readers and those who send me free samples want the truth, and that is what I provide.
I will always let my readers know who sent me the free/discounted product in the spirit of full disclosure.
I am also a member of a few affiliate programmes focusing on adult products. If readers decided to purchase via affiliate links on Sex Machine Reviews then I do earn a small percentage. Where possible, though readers will be made aware of affiliate links so that it is their choice whether or not to use them.
Using these links helps secure the ongoing success of Sex Machine Reviews and it also keeps me in new toys (Yay). No-one should feel obligated to use any of the affiliate links. You can simply google the websites mentioned or manually type web addresses into your browser. That said though, if you do decide to use these links then I thank you, in advance, for your ongoing support. Thank you, thank you, thank you xxx.