Penis play made easier and better with a 3D printed insulator
I had so much fun making my Bumble Bee Tri-polar estim electrode, and my Curly Wurly Bi-polar Electrode.
So, after seeing a fantastic post by miralicious90 on Smartstim.com where he designed an insulator for his cock ring I thought I would have a go at that too. After many trials and errors, basically because I am still a bit of a techno-muppet where 3D design is concerned I eventually designed this. I introduce to you the 3D Printable Cock Ring Insulator.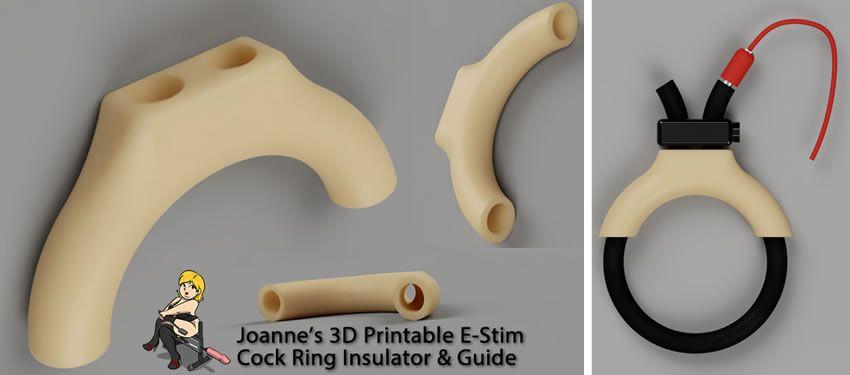 Behold, Joanne's 3D printable cock ring insulator