For Intense Vaginal Or Anal Penetrative E-Stim Pleasure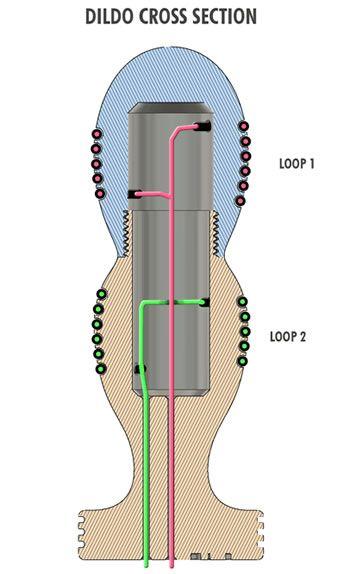 After making my Bumble Bee Tri-polar estim electrode, I was contacted by the very talented e-stimson on smartstim.com as he tweaked my design for me making it even better - thank you.
He also came up with this fantastic design for a bipolar insertable electrode for anal and vaginal use. I was immediately intruiged, and he gave me a copy of the design files so that I could 3D print and make one for myself.
This article is going to cover the build of this electrode as there is quite a lot going on with this one, it is much more difficult than my Bumble Bee Electrode for a number of reasons.
Firstly, the design is complicated with screw threads and spiralling channels which will need to be printed with supports. This is to compensate for a 3D printers inability to print an overhang over about 60 degrees. These supports are used to support overhangs such as the ones found in the spiralling groove, and they mean much more post print work is needed to remove them and clean up the model.
So a lot of sanding will be needed to smooth everything out once printed.
The next problem is 3D printed objects by their very nature are porous, and that is a bad thing for insertable objects as you have to seal the surface to prevent bacteria and mould growing inside.