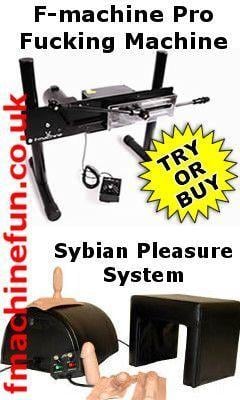 This is the site that got me interested in Fucking Machines and Sex Machines and they are a firm favourite of mine for their customer service and great down to earth attitude. Nothing is too much trouble and they are very helpful and a great source of information on sex machines in general.
They are the people that I rented a Sybian and got my F-Machine Pro from.
For anyone interested in trying a Fucking Machine or Sybian out before spending a lot of money on one it makes a let of sense to check them out. Feeling kinky? Try out a sex machine for yourself in the comfort of your own home
They run both a shop and a great rental service where you can hire a F-Machine Pro or a Sybian to use in your own home and I can attest to the discreet service that they provide. They include new attachment with their rental machines and you get to keep them so you are safe in the knowledge that they aren't recycling them "Eeew what a thought".