Delivery & Packaging
I never have to wait long when receiving things from Latex, Leather & Lace. They dispatch orders quickly and under plain wrapper. This is important, and when ordering online, you need to know that the company that you are dealing with have your discretion in mind.
The lube was very well packaged in a nice discreet tube. It's an ideal bottle for anyone with young children or in a shared household. Where if you leave it out by accident it isn't immediately apparent what it is.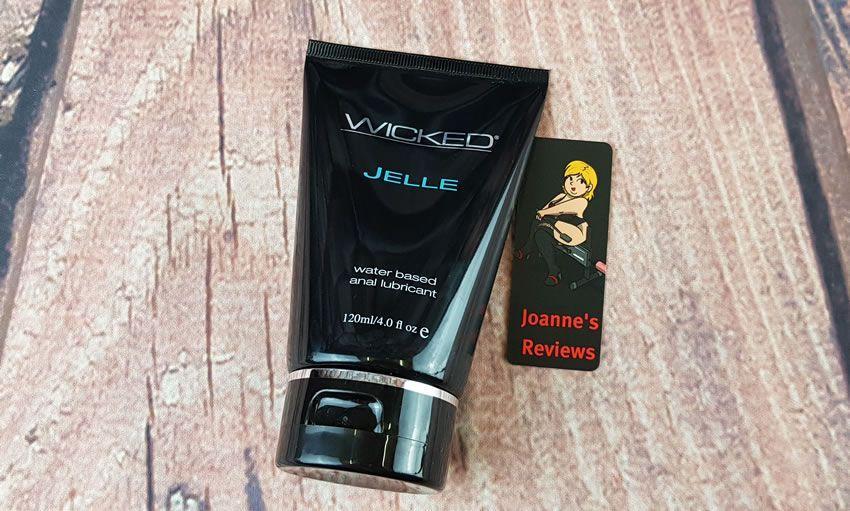 The packaging of the Wicked Jelle Lube is very plain but I like it
There is a wealth of information including ingredients on the back of the bottle which is great. I like to know what is in my lube and Wicked aren't trying to hide anything about their ingredients.
Wicked Jelle is specially formulated for anal play, and it is absolutely fantastic in that role. I usually recommend Sliquid Sassy to people when they ask for anal lube recommendations. I can now recommend Jelle as it is superb.
It is marketed as an anal play lube, but it is also fantastic when used for vaginal or clitoral play too. Its safe formula feels, and it lasts a long time. It doesn't mess with your pH levels as it is pH balanced so it won't make you prone to more yeast infections.
Great for anyone with a latex or glycerin allergy as there are none of these ingredients in it. It is also condom friendly so great for anal penetration with a partner. However, you may find you need a little more with a condom though just to make it more comfortable.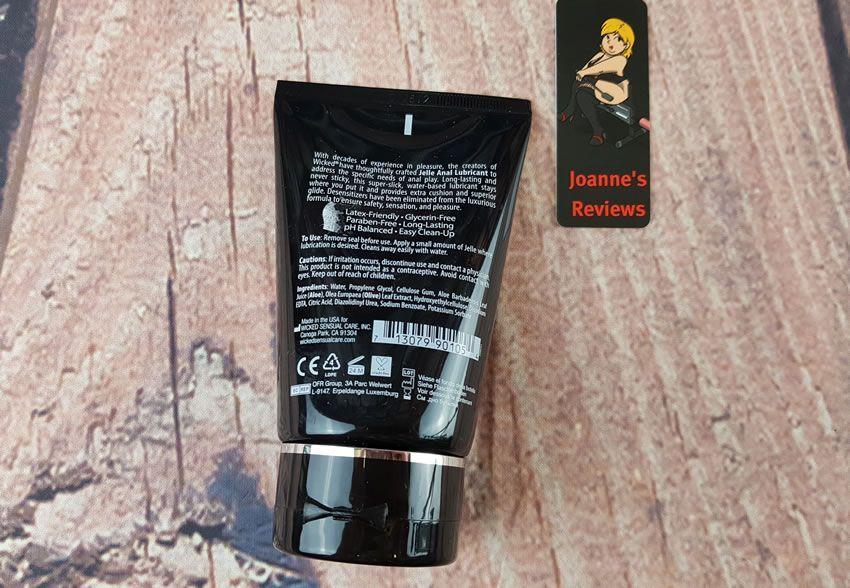 The rear of the tube carries lots of product information
Performance
I found Wicked Jelle to be incredibly easy to apply due to its extremely thick consistency.
I would describe it as deliciously thick and creamy. It is without a doubt the most viscous lube I have tried. As it's so thick it is easy to apply, you get no more lube coated sheets. What you put on your finger reaches its destination without any risk of it dripping off.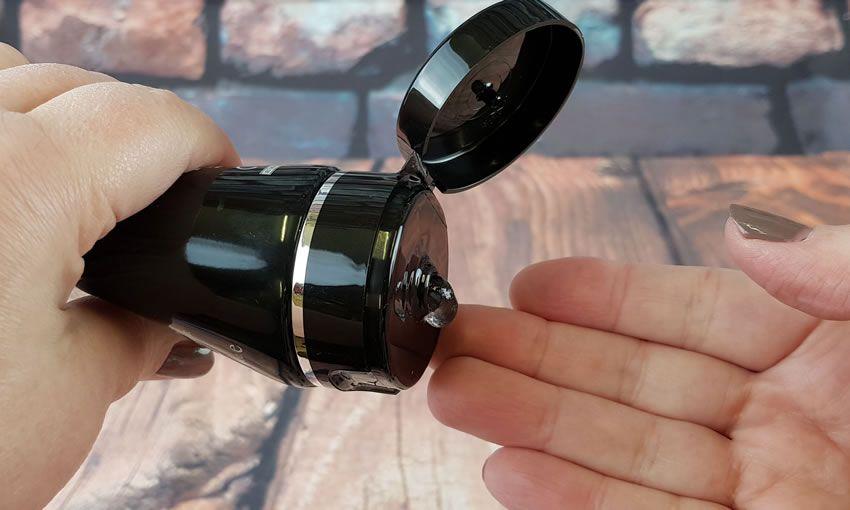 This lube is just so thick, it feels great
I found that I really like the subdued fresh scent of Wicked Jelle. Some lubes overpower you with scents, but this one smells more natural. I hate overpowering smells in lubes, and this one ticks that box for me.
When it comes to dispensing it from the tube, you need to squeeze the tube carefully to get just what you want out. No need to rush things though as this lube stays put on your finger. So by taking your time, there is less wastage, and your lube lasts longer.
As it is so deliciously thick, I often end up playing with it between a finger and thumb watching it stretch as I move them apart.
I'd love to see this lube in a pump dispenser as while the bottle and cap are good I just prefer pump dispensers. The cap on this one is quite noisy to open and close too. This may be an issue for any clandestine wanking you are doing.
It is desensitiser free which is a good thing on safety grounds. I never recommend anal lubes if they contain desensitisers as this can allow you to hurt yourself.

Wicked Jelle is so thick it just stays put even if you try to get it to drip
While lots of other anal lubes have desensitiser in them to make anal less painful, this masking can cause injury or micro-tears in the membranes of your anus or sphincter. There is no risk of this problem with Wicked Jelle due to its lack of desensitisers.
It's a fantastic lube for both experienced anal players but also for beginners due to its long lasting nature and superb lubricating qualities.
You don't need to worry about drying out in the middle of a hard pounding for instance. The lack of a desensitiser makes you less likely to come to any harm with anal play too.
Once applied, it lasts a long time which means that you use less and that is good for your bank balance. It's therefore ideal for long term butt plug play as well as strap-on fun, pegging and anal sex.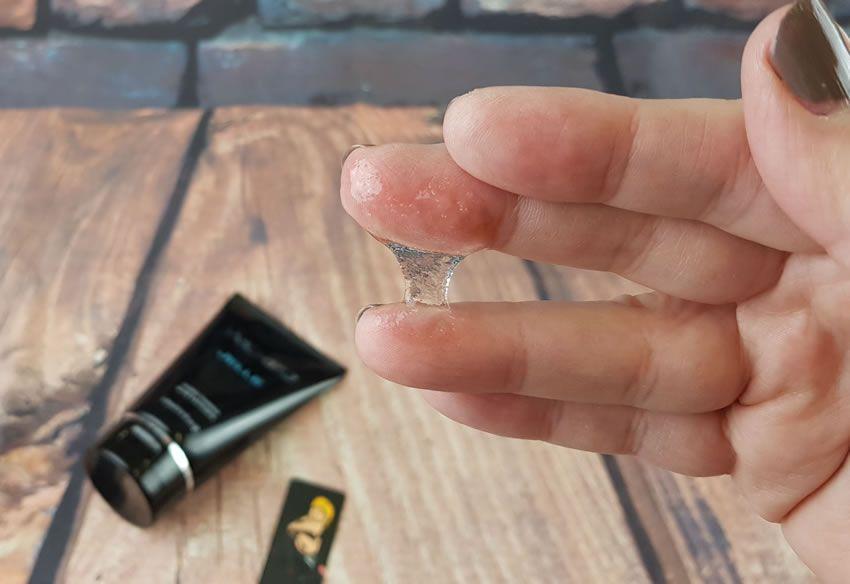 Wicked Jelle is fun to play with and it stays put
In use, it doesn't go sticky or leaves you feeling tacky after application. After using it vaginally, I am left feeling moisturised and clean not sticky like some other water-based lubes after they dry out.
I found it very easy to clean off toys or myself just with a warm cloth leaving you feeling clean and fresh.
The small size to the tube makes it an ideal travel companion, and it slips into your handbag when travelling to meets. So you are never without some lube for those impromptu sessions when you really need it.
For an anal lube of this quality, the price is excellent. It lasts for a long time, and you don't need much, outperforming lots of cheaper lubes that need topping up A bottle will last you for a long time.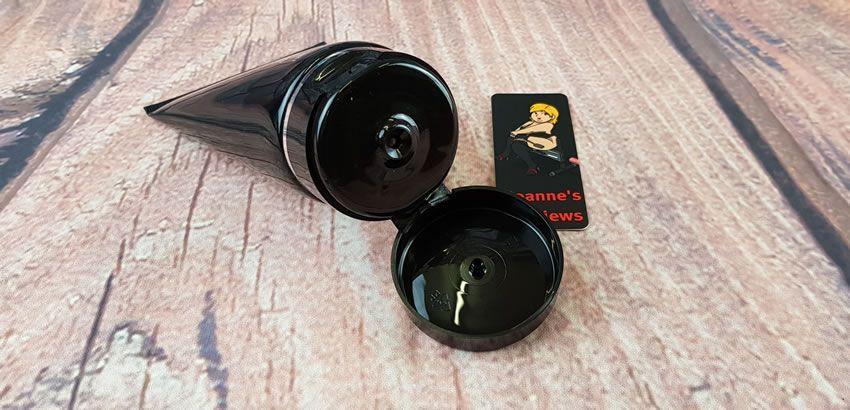 The Wicked Jelle packaging is functional and the cap seals well once closed
I am loving the Wicked range of lubes, they offer fantastic performance at a price that won't break the bank especially when you consider its long lasting performance.
Joanne highly recommends the @WickedSensual Jelle water-based anal lube from @LatexLeather for its consistency and performance. It's great for bum fun as well as pussy play too.
Click to Tweet
Key Features
Key features:
Deliciously thick formulae
Water-based
Condom friendly
No de-sensitising ingredients
Long lasting
I would recommend it to:
Anyone looking for a body safe hypo-allergenic lube
Anyone looking for a really thick lube
Anyone looking for an anal lube without a desensitiser
Anyone looking for a great lube
I wouldn't recommend it to:
Anyone who doesn't like thick lubes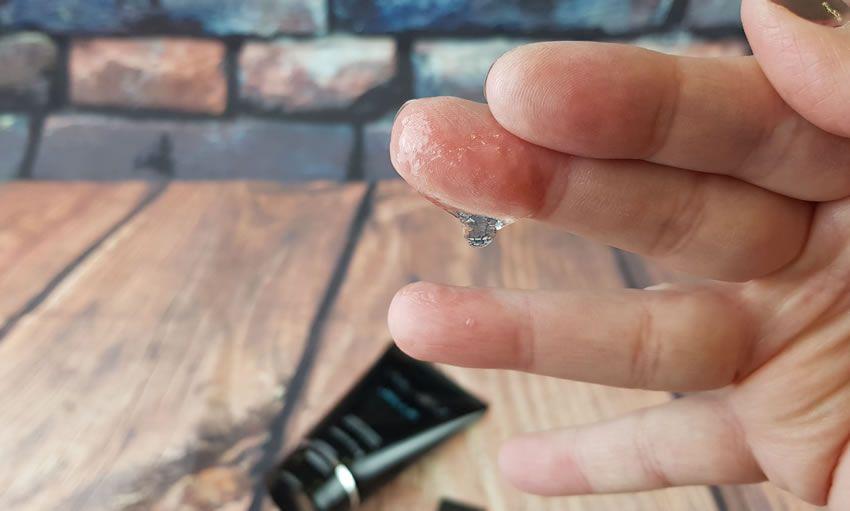 Wicked Jelle is a great lube that performs very well indeed
Final Thoughts
Once again Wicked has come up with the goods. Their Jelle water-based lube is fantastic and itis perfect for anal play but don't feel that you can't use it elsewhere.
It feels great for vaginal play too and its long-lasting properties mean you only need a small amount and it doesn't need much topping up in use.
As it dries it doesn't leave you feeling sticky and it is so easy to clean off both yourself and your toys.
If you are looking for a top-notch lube then definitely give the Wicked line lots of attention, I have loved everything that I have used from them and Jell is up there with the best.
I was sent this tube of Wicked Jelle Lube by Latex, Leather & Lace and I would like to thank them for giving me the opportunity to review it for them.
Joanne's rating
Where Can I Get One From?
Grab one of these fantastic lubes for only £10.95 from Latex, Leather & Lace. That is a superb price for a superb lube and one that I can highly recommend.
Check them out and don't forget to tell them that Joanne says "Hi".
Disclosure
Disclaimer - I was sent the Wicked Jelle Lube to review free of charge and this has in no way affected the outcome of this review. This post contains affiliate links and if you purchase something when you follow one of these links I may receive a small commission at no cost to you. For more information check out my disclosure page.