Yes, you could use insulating tape on conductive rubber or metal cock loops, but in my experience, the glue used on most insulating tapes gets very sticky and often leaks out from under the tape. Couple that with the requirement to use electrogel meant that I was not too fond of that idea, so I started to look for other options.
By coincidence, that was also the time that I got my first 3D printer (an Ender 3, if you are curious), and a light bulb lit up in my head. A 3D printed insulator would be a much nicer solution to the insulation problem. But how could I create something like that?
At the time, I was printing off useful things I had found in places like Thingiverse, and I had no experience with designing anything. But I decided to change that as I relish a good challenge.
Learning how to design things for 3D printing was probably one of the most demanding challenges that I had tackled. After much searching, I decided to give Fusion360 a go, and with the help of Youtube educational videos, I started on a long path of working out how to turn an idea into a physical item.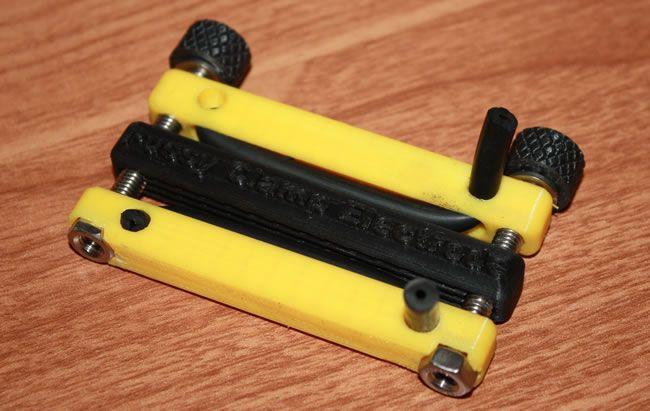 My first design was a bipolar pussy clamp, and looking back at it, I cringe at just how crappy it looks. It works as an electrode, don't get me wrong, but I have come a long way since then. That is something I am immensely proud of as everything I do has been self-taught, and at times my mind boggles as to how I have managed to get my head around all of this.
I then designed my first insulated cock loop, and it's still one of the most popular designs I have ever created. It is beautiful in its simplicity but designing it wasn't easy. I was still finding my feet with Fusion360, and I had to design it to fit the majority of cocks out there. So, I had to put a lot of effort into finding out things like average penis length and girth.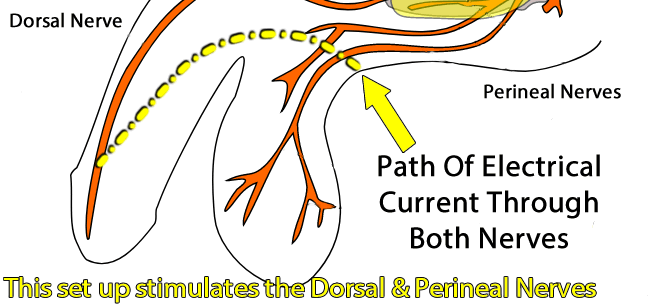 Why stim only onw nerve groups when you can enjoy multiple ones at the same time?
I settled on an internal diameter of 38mm/1.5", as this, my friends, is the average penis diameter. The good thing about the penis, though (and there are so many good things about them, LOL), is that this loop size will easily fit penises larger or smaller. So it turned out to be a perfect size.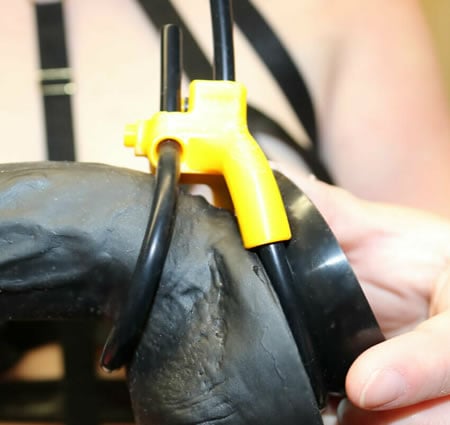 I have lost count of how many penis owners have sent me messages thanking me for this electrode design, as it does make a difference. I suggest using a regular conductive rubber cock loop just under the glans and then using one of my insulated cock loops placed around cock and balls. This directs the e-stim current along the Dorsal Nerve and then down through the Deep & Superficial Perineal Nerves. I wrote an article about doing just that if you want to know why that makes so much sense - Electrosex Penis Play Guide For Hands Free Orgasms.
I then designed many more electrodes, each of which has a purpose and role when stimming. Some of these designs would be impossible to make if it weren't for the 3D printing process.
I have learnt so much along this path and now design some very complex electrodes and BDSM products. I have increased the number of 3D printers that I own and started building my own printers rather than buying off the shelf ones.
This enables me to focus on improving the finish of my designs and using other materials in my prints, such as ABS, which I can vapour smooth to be hard and non-porous (think Lego).
I decided right from the outset when I made my first electrode that my designs are for the community. They are freely available for personal use only. Some people think I am mad for releasing the designs, but I do this for the love of stimming, and if I can help others enjoy it too, that is a good thing.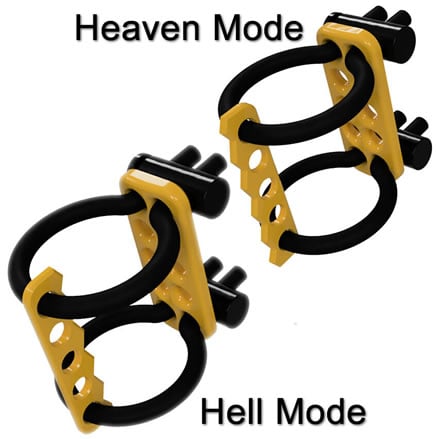 So if you have access to a 3D printer, you can make any of the designs I have done as long as they are for your own use.
I sell my electrodes so that people who don't own a 3D printer can also benefit from the designs. I price these at less than you could get them made from a commercial printing house.
I use the funds from electrode sales to pay for things like my Fusion360 licence (that is £438 a year) and it keeps my 3D printers running as well as keeping me stocked up with electrolube LOL.
If you do use my designs for personal use, please consider buying me a Coffee to says thanks, every little helps.
I will continue to design electrodes and BDSM products, and I hope you will check back on me from time to time to see what I have been up to.
In the meantime, stay safe and enjoy yourself. Happy Stimming.
Curious to know why someone would decide to start designing DIY e-stim electrodes? Hear how @JoannesReviews got into helping others get off.
Click to Tweet


Check Out My Electrode Designs.