How does tantric massage lead to better sex?
Helps with your orgasm
Tantric massage is extremely beneficial for prolonged lovemaking and intense orgasms. Many people struggle with achieving orgasms, whether it's because of negative sexual emotions or low confidence in the bedroom.
Tantric massage helps you to slowly build up sexual energy, so it can move freely throughout the body for an explosive happy ending. You can take your partner to the edge of orgasm and back again by breathing techniques, teasing touches, kissing and playful movements.
Skin on skin contact helps you to create arousing sexual energy which can be controlled for hours of endless pleasure.
Improved bedroom confidence
If you need a self-esteem boost in the lovemaking department, tantric massage is the way forward. Tantric massage uses feelings of touch to enable a deep, emotional and physical connection.
Even if you feel slightly uncomfortable at first, regular practice will ensure you feel more confident in yourself and in your ability as a lover. You'll discover new ways of pleasuring your partner, and you'll learn what makes you satisfied.
This nude massage gives you the confidence to communicate with your partner. You'll feel relaxed and reassured that you're doing the right things to keep things sizzling in the bedroom.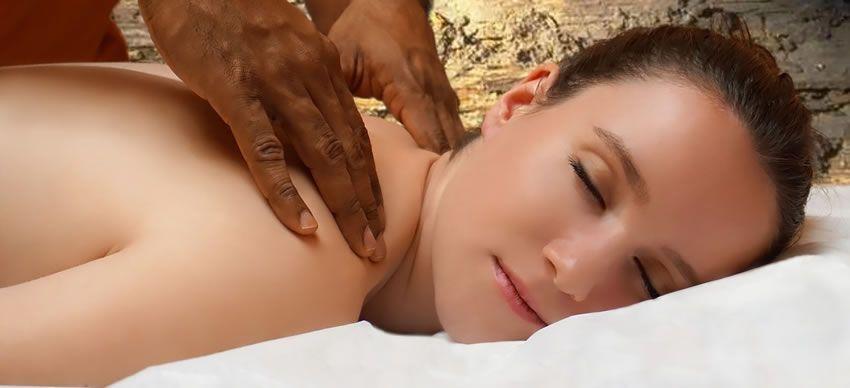 Enhanced intimacy
Lovemaking can be a challenge if you suffer with intimacy issues. Thankfully, tantric massage is a gentle act which uses slow and soft touches to ease you into intimate surroundings. Music, candles and soft fabrics can be used to create an uplifting atmosphere, so you feel completely relaxed before the massage begins.
Alternatively, you can start by having a shower with your partner to enhance feelings of closeness. Tantra is a holistic practice, helping you to heal from within. By learning new feelings of pleasure and erotic bliss, you'll start to enjoy steamy interactions with your partner.
Ejaculation control
Tantric massage is great for healing premature ejaculation. You learn how to control ejaculation for prolonged lovemaking and contentment.
Slowly building sexual energy and retraining your mind to gently respond to this pleasure, enables you to take you and your partner to the edge of orgasm and back. With practice, you'll be able to control your arousal for a mind-blowing ending every single time.
Sexual awakening
Tantric massage provides spiritual and sexual freedom in a way like no other. Many people who don't enjoy sex, start to relish their new found sexual appetite. Using lingering strokes, you can stimulate your partner until an explosive happy ending occurs.
The new skills you acquire via tantric massage can be used wherever you desire. You may find you want to learn other new ways of pleasuring each other and experience lovemaking as an exciting adventure.
Lovers around the world find their sex life has improved for the positive, once tantric massage has been introduced into their lives.
Perform a tantric massage on your partner
Set a serene and sexy mood by lighting candles, dimming the lights and playing your favourite mood music. Lay down some fluffy towels and get scented oil at the ready.
Begin by applying oil all over your lover's body. Glide your hands all over them, using gentle teasing touches on the chest and the genital area. Take turns to massage and caress each other slowly. Move onto your partner's lap. You can give lingering kisses as your hands continue to move over their body. From here, you can continue into slow lovemaking – to build a deeper connection, look into each other's eyes as you playfully touch.
These tips will give you partner a tantric treat to remember!
Win A Tantric Massage Starter Set Courtesy of Karma Tantric
Tantric massage agency in London, Karma Tantric, are giving away a fabulous tantric massage starter kit worth over $200! Try out your tantric massage skills at home with a partner. For your chance of winning, check out the app below and enter the free competition! If you can't see it then just use this link - Enter The Competition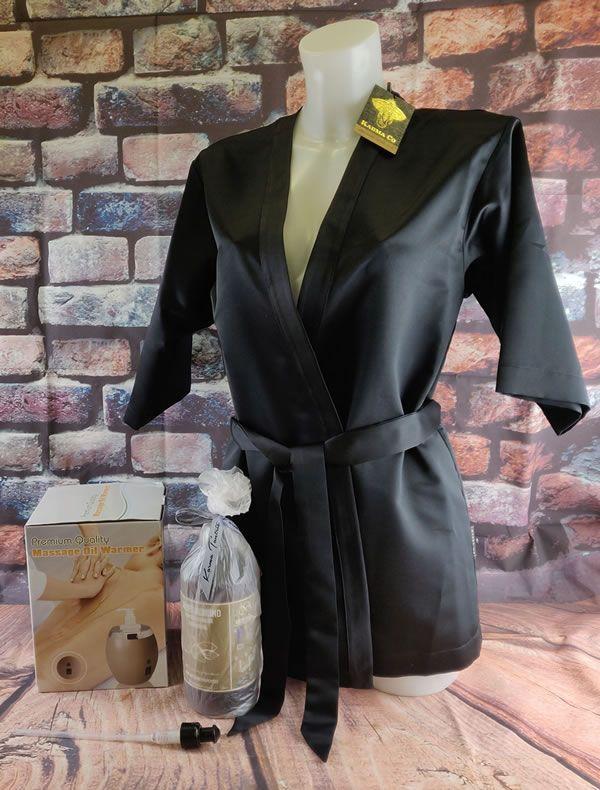 An exciting competition with prizes worth $200 from Karma Tantric
KarmaTantric tantric massage starter kit giveaway
About the Author:
Erica Suarez-Hillingdon has years of experience in the art of tantra and tantric massage. She is also the Editor of Karma Tantric – a tantric massage agency in London. They provide a range of tantric massages such as classic tantra, nuru, erotic couples massage experiences and more!

To read more of Erica's work, follow her work on Twitter and Instagram.
Competition Rules
This competition will run from 12:00AM 14th June 2019 — 11:59PM 14th July 2019 (London).
This competition is open to the UK, US, Canada, and Europe. If in doubt about your location please contact me and I can let you know where the item can or cannot be shipped.
I am fulfilling this competition and so you will need to respond to my e-mail if you win.
You will be responsible for paying for any customs or excess costs that might occur after shipping.
After the winner is drawn you have 2 weeks to contact me and claim your prize. If you fail to do so then I'll re-draw another winner. By entering this competition you also agree to provide me with your address, so that I may ship the item to you.
I'm not accepting giveaway accounts for this competition. I will be checking to make sure that any entrants have an account that is made up of more than giveaway retweets. Please respect this, my sponsor companies deserve better and these competitions are for my readers and not competition accounts.