Delivery and packaging
This product arrived directly from Blush in the USA but it is available from Peepshowtoys.com, and everything that I have had delivered from them has been very discreetly packaged.
The set arrives in a very lovely retail display box which is pretty large, but that is due to the hand pump taking up lots of room inside the box.
The back of the packaging carries some product information in five different languages which is great. I couldn't wait to get the package open to start playing with this set.

The product packaging looks lovely and the back carries lots of good product information
Contents
In the set, you get a set of basic instructions that cover the full range of Blush suction products.
You also get a red silicone hose, the hand pump and three separate acrylic suction cylinders in different sizes.
The cylinders measure in at:
Large: 3"/7.6cm in length and 1.5"/3.8cm in diameter
Medium: 2.75"/7cm in length and 1.25"/3.2cm in diameter
Small: 2.75"/7cm in length and 1.125"/2.9cm in diameter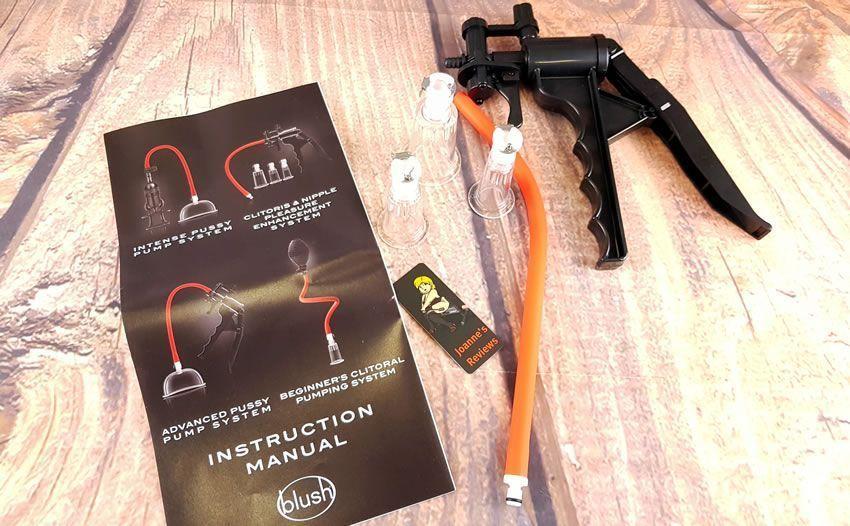 You get three different sized suction cylinders to play with
Operation
These three cylinders feature a valve so that once in place you can detach the hose to fit the other cylinders without losing suction. This means you can use all three at once.
The hand pump looks complicated, but it is actually straightforward to use. You attach the hose and then fit one of the cylinders to the other end of the hose.
Once a cylinder is in position you can squeeze the handle which operates the pump. You have excellent control over just how much suction you want and once you are happy you can detach the hose from the cylinder and fit the others in place.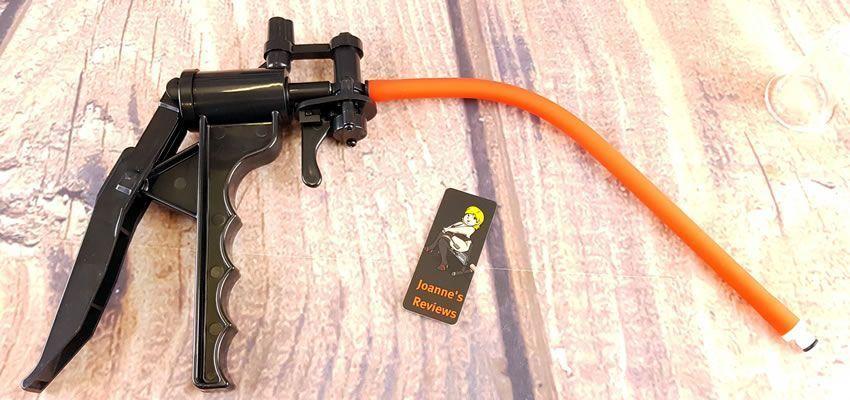 You can finely control the suction that the pump delivers
To remove the vacuum just refit the hose to the cylinder and then operate the small trigger at the front of the hand pump. This releases the vacuum, and you can then remove the cylinder.
The instructions are clear and concise, and you can fit all three in place in about a minute and a half.
You can use this set if you have intimate piercings, sub'r' has both nipples pierced and her clit hood pierced too. However if you have piercings make sure that you don't apply too much of a vacuum and keep an eye on the swelling to make sure piercings don't get trapped or too tight.
Like any form of vaccum play stop if you feel pain and don't maintain the vacuum for too long. Releasing it is so much fun anyway so I never end up with the cylinders fitted for too long anyway.

The three different sized vacuum cylinders means this set will fit most clit and nipple sizes
Sensations
You might ask yourself, why would you want to apply suction to your nipples or clitoris. That would be a logical question until you consider what happens when you get aroused.
Upon arousal, our nipples and clitoris engorge with blood making them swell, and this stimulates the nerve ending making them very sensitive. Now imagine having your nipples and clitoris swollen even more, and you can imagine the levels of pleasure that this can induce.
When a cylinder is applied to a nipple, the whole nipple and areola are sucked inside the tube, and they swell delivering deliciously erotic sensations as you watch your nipples grow. I suggest using some good quality water based lube such as Sliquid H2O or Secret Play Natural to aid a good seal and to help the nipple or clitoris to be sucked inside the cyclinder smoothly.

When a vacuum is applied your nipple or clitoris is sucked into the cylinder where it swells in size
On your clitoris, the sensations are even more intense, and the clitoris and a lot of the surrounding tissue are sucked into the acrylic cylinder, swelling as blood is drawn into the area causing them to reach nether seen sizes once the vacuum is released.
My clitoris looked like a mini-penis, and just the slightest touch to it brought on a fantastic orgasm. My partner licked and sucked on my clitoris, and I came over and over again, it was exquisite.
As well as feeling incredible the sight of a swollen clitoris or nipples are a sight to behold and just the slightest touch will send shivers down your spine.
I was amazed at just how sensitive my bits became once swollen from a good vacuum session. I really want to try a pussy pump next so that I can experience having my clitoris and labia all swollen and hypersensitive.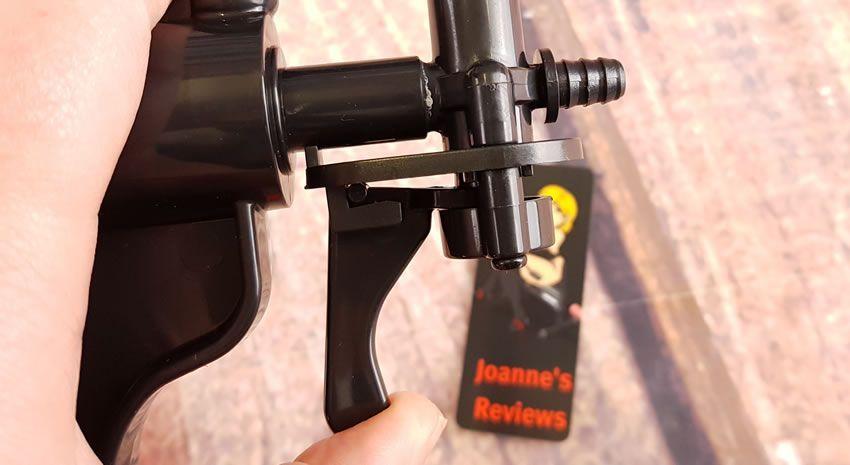 Releasing the vacuum is easily done via the small trigger on the pump
Ease of use
Having experimented with it on myself, I decided to get a second opinion in the form of sub'r'. She was "voluntold" that she was going to have it used on her and to her credit, she loved the idea.
I wanted to see how easy it would be to use on someone else and also to see if her feelings about it matched my own. Once she was blindfolded and restrained, I went about attaching each of the three cylinders.
First I attached the large and medium ones to her nipples, and this had her groaning as her nipples started to swell.
I then fitted the smallest cylinder to her clitoris and marvelled at the sight of it being sucked up inside the cylinder where I watched it intently as it swelled.

You can pump and create a very strong vacuum, just imagine your clit doing this
While all three were fitted sub'r' started groaning and moving her hips as she became more and more aroused.
After a couple of minutes, I removed the cylinders from her nipples. Her nipples were huge and swollen and when I lightly ran a fingernail around them sub't' squealed in delight and really started to thrust her hips.
She was enjoying thrusting as it was causing the last remaining cylinder to rock back and forth with her swollen clitoris deep inside it. I removed the last cylinder, and she gasped as her swollen clitoris slid out of it.
I just had to place a fingertip on it, and that sent her over the edge, and she had a very hard orgasm where she struggled against her restraints and sounded almost feral as her orgasm ripped through her.
I then untied her hands and let her masturbate to a second orgasm which didn't take her long as she played with her hard swollen clitoris.

It is very easy to pump and release, over and over again to tease and please
I was totally satisfied that her reaction was the same as my own and upon asking her how it felt she summed it up with one word - "Amazing".
I concur, this is a set that can be used on your own or with a partner for some decidedly kinky play sessions where the excitement of pumping can be experienced and enjoyed.
The Temptasia Clitoris And Nipple Enhancement System from @BlushNovelties and @peepshowtoyscom are so much fun to use. They make your sensitive bits swollen and hypersensitive. Great fun on your own or with a partner.
Click to Tweet
Key Features
Key features:
Three different sized cylinders
Excellent hand pump that is easy to operate
Strong silicone tubing
Releasing the tubing from the cylinders doesn't affect the vacuum
Clear acrylic cylinders allow you to see the swelling
I would recommend it to:
Anyone wanting to try some vacuum pump fun
Anyone wanting to see their nipples or clitoris swollen
I wouldn't recommend it to:
Anyone who doesn't enjoy having their parts sucked upon
Anyone with large piercings as you need to get them inside the cylinder
Final Thoughts
I really enjoyed reviewing this set, the sensation of having your clitoris and nipples so swollen and sensitive is fantastic.
It is ideal for use on your own or with a partner. Feeling your nipples and clitoris swelling is , but the sensation when the vacuum is released is toe-curlingly good.
I found it so easy to orgasm after pumping my clitoris and so did sub'r'. I have no hesitation in giving this set a strong recommendation.
I was sent this Temptasia Clitoris And Nipple Enhancement System by Blush and I would like to thank them for giving me the opportunity to review it for them.
Joanne's rating
Where Can I Get One From?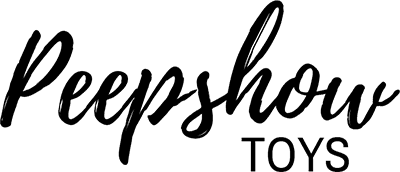 Grab one of these amazing clitoral and nipple suction pump sets from PeepShowToys.com for just $34.99 and take your nipple and clit play to a whole new level of enjoyment.
Check them out and don't forget to tell them that Joanne says "Hi".
Disclosure
Disclaimer - I was sent the Temptasia Clitoris And Nipple Enhancement System to review free of charge and this has in no way affected the outcome of this review. This post contains affiliate links and if you purchase something when you follow one of these links I may receive a small commission at no cost to you. For more information check out my disclosure page.