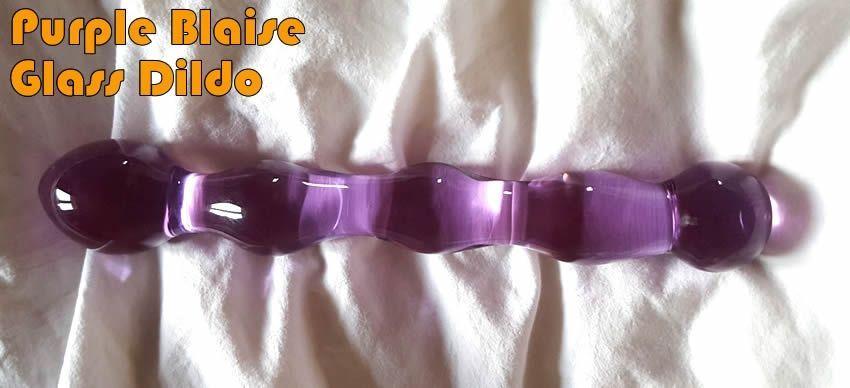 Purple Blaise Glass Dildo - Undulating Waves Of Orgasmic Delight
The lovely ladies over at A Touch Of Glass asked me if I wanted to review any more of their amazing glass dildos. I didn't need to think about the answer to that question, after experiencing the Moody Blue Glass Dildo I was dying to try another one and so they agreed to send me the Purple Blaise in exchange for an un-biased review of this sex toy.
Being a "Texture Queen" I just love the look of the Purple Blaise. Its sumptuous curves had me drooling in anticipation (not just at the mouth I have to admit).
I have to admit that this is the first dildo that has ever made me squirt and that in itself was an amazing feeling. It's the bulges that really make this such an effective dildo and it's hard to describe just how good they feel as you move the dildo in and out of you.