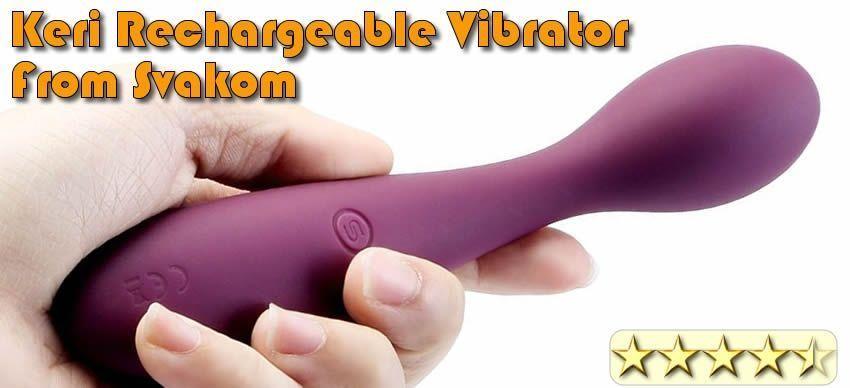 A Small But Powerful Vibrator - The Keri
When I visited the ETO (Erotic Trade Only) show this year in Birmingham I cam across the Svakom stand and really enjoyed getting my hands on some of their newest vibrators. If you have been reading my blog for a while you will know that I have reviewed the Siime Camera Vibrator and had a lot fo fun doing so. I was asked if I would like to review the Svakom Keri and of course I jumped at the chance and so Svakom have sent me one to review free of charge in exchange for an unbiased review in conjunction with one of their Amazon retailers.
I really enjoyed the Siime and the luxury feel of this toy from Svakom and so I was delighted to be able to put it to the test. Having felt its power on my fingers at the show I couldn't wait to feel what that power felt like elsewhere if you know what I mean (if you don't then you soon will if do you carry on reading).
New review - Svakom Keri vibrator, a surprising amount of power in a small package...https://t.co/pa1zC56Wcu pic.twitter.com/rvOXmRxrqv

— Joannes' Reviews (@joannesreviews) July 14, 2016
So how did the Svakom Keri perform? Read on as I cover everything from delivery to orgasm to hear what I really think of it.