If you want to experience electroplay then this event is perfect
Well, Stunt Cock and sub'r' attended another fantastic Sparkzz event at Xtasia in the Midlands. It is an electro play event and is a fantastic event where you can experience both Violet Wand play and E-stim in a safe environment with experienced people.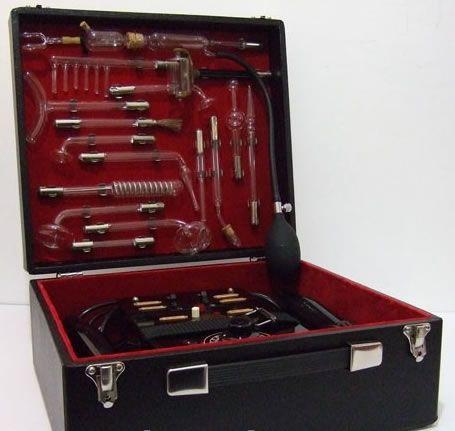 This is their second visit to this event, and they both had a fantastic time. It is run by a very experienced Dom and equipment is supplied for those new to the scene or who want to try it for the first time.
Flirts Bar in Xtasia is a perfect location for this event with subtle lighting and lots of space so that multiple scenes can go on at the same time.
Stunt Cock enjoyed working on sub'r', and she went very deep into subspace after two fantastic sessions of e-stim and violet wand fun. She looked ravishing in her Honour PVC Maid To Serve Dress & Cap and certainly turned some heads.
If you have never tried either Violet Wand play or E-stim, then it is an ideal event to attend even if just to watch and learn. Check out the group on Fetlife for more information about the next event.
Check out - Sparkzz @ Xtasia
The next Sparkzz event is on the 24th Aug.