Week 482 and this week's pic is a little bit kinky
It's all about the picture of course and this week features my lovely submissive, the delightful sub'r' wearing a straight jacket, gas mask, ball gag and nipple clamps. She was enjoying some e-stim play at the time this pic was taken but I had to crop the pic as it gets a little bit naughty down below ;-)
Sunday is play day for us and as you can see, today is going rather well so far - enjoy.
"My mother was a trained nurse, and she'd tell me that patients would fight as they were administered anaesthetic, grappling to get the gas mask off their face."

Maeve Binchy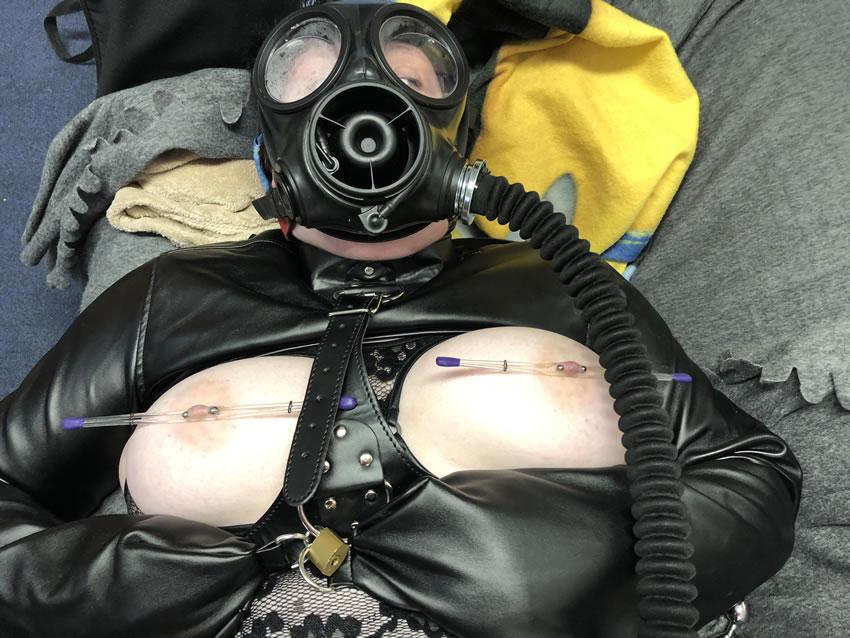 Please leave a comment on this post if you enjoyed the pic as it should be the kick up the bum I need to post more for the Sinful Sunday roundup.
Click on the pink lips below to see who else has been posting #SinfulSunday pics.