Week 481 and this week's pic is a bit ropey (in a good way)
It's all about the picture of course and this week after a bit of an absence from Sinful Sunday I thought I should post a bit of rope play featuring my fantastic submissive, the lovely sub'r'. Looking like she is really enjoying herself, we had so much fun in the office playing with rope, restraints and of course a bright red ball gag. It certainly keeps her quiet, well except for her moans later on. I love having a kinky office (or dildo cave as I call it). I hope that everyone is safe and well in these worrying times.
When you have no idea how to surrender and you're tied up in knots, JUST BREATHE!"

Judith Orloff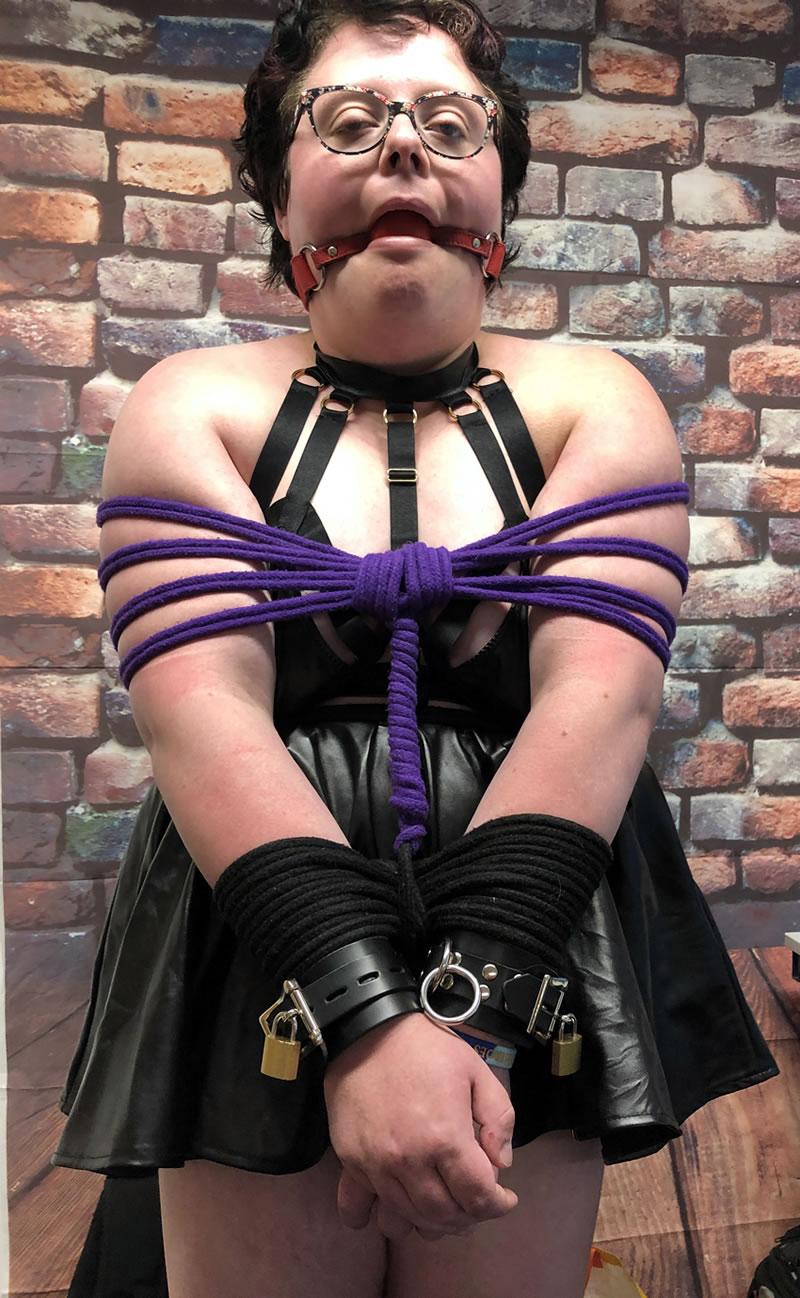 Please leave a comment on this post if you enjoyed the pic as it should be the kick up the bum I need to post more for the Sinful Sunday roundup.
Click on the pink lips below to see who else has been posting #SinfulSunday pics.