Week 472 and this week's pic is called 'Colour'
It's all about the picture, and this one features my delightful submissive, the lovely sub'r' in a ropework harness using three different colours of rope. I thought having the contrast of the colours of the rope on a B&W pic might look good. I love how your eyes are drawn to the colours even in the reflection, I hope everyone else likes it too.
"Weave me a rope that will pull me through these impossible times."

Tim Finn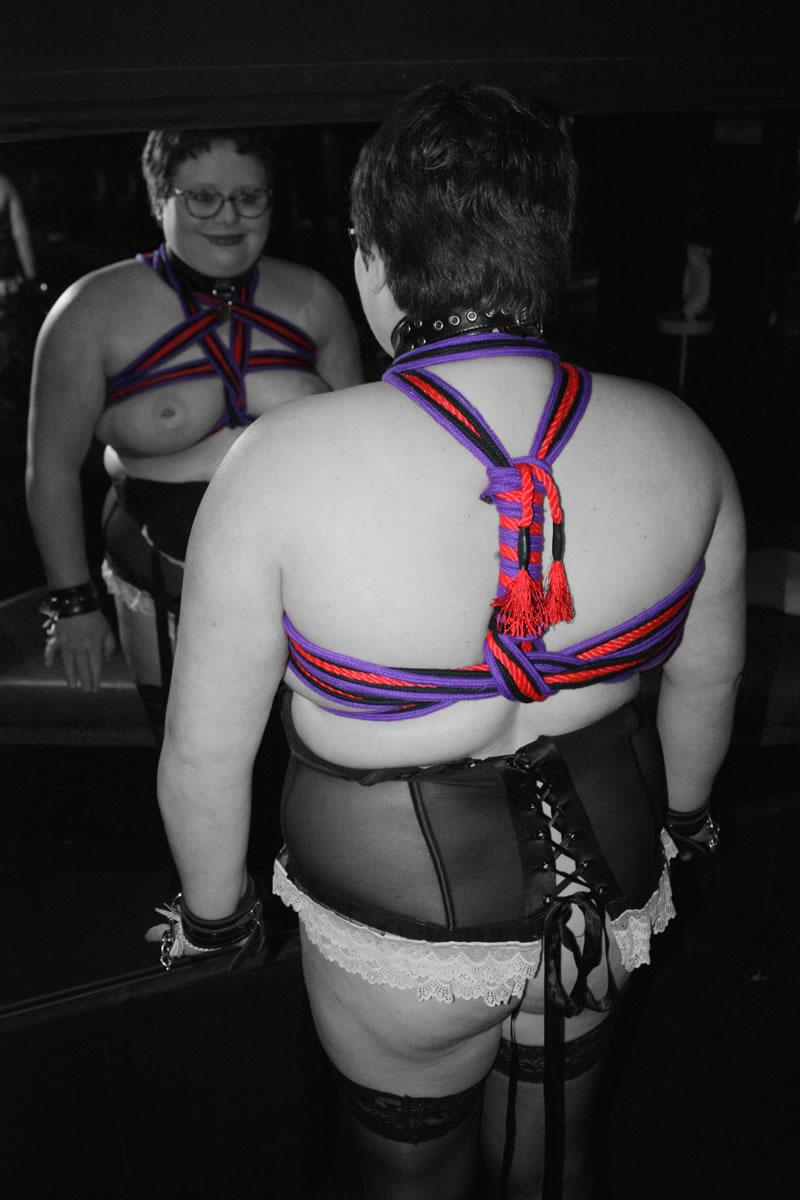 Please leave a comment on this post if you enjoyed the pic as it should be the kick up the bum I need to post more for the Sinful Sunday roundup.
Click on the pink lips below to see who else has been posting #SinfulSunday pics.