Week 454 and this week's pic features my lovely festive submissive
It's all about the picture, and this one features a naughty image of my submisive getting into a festive mood sporting some decorative baubles that do look rather inviting. Both of us would like to thank everyone who has supported us, chatted to us or otherwise just checked in on us over the last year. Your support has been amazing and it has made all of the hard work worthwhile for these two disabled bloggers.
"Merry Christmas everyone, may your baubles be plentiful and may you have no problems getting your decorations (or anything else) up over the festive period."

Joanne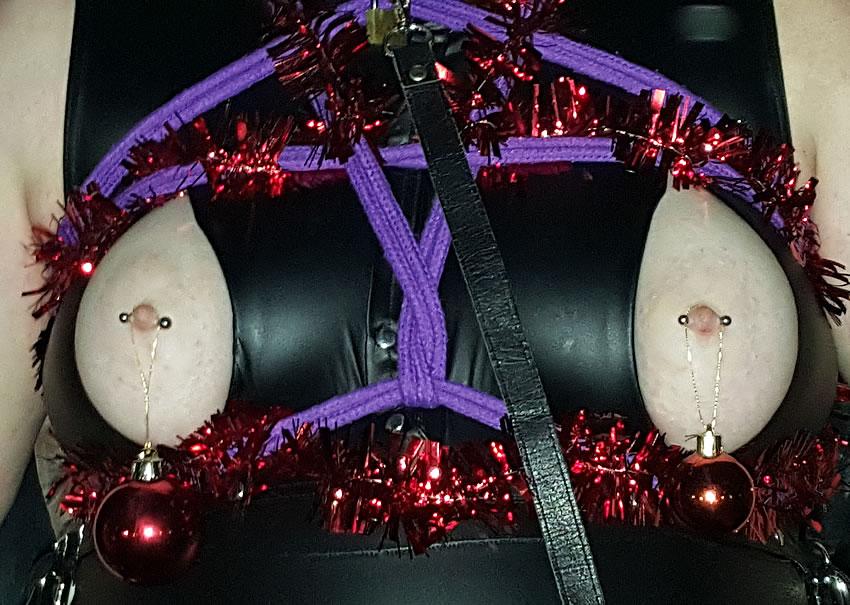 Please leave a comment on this post if you enjoyed the pic as it should be the kick up the bum I need to post more for the Sinful Sunday roundup.
Click on the pink lips below to see who else has been posting #SinfulSunday pics.