Week 453 and this week's pic features BDSM & E-stim
It's all about the picture, and this one features a naughty image of my submisive being teased with some e-stim before a good flogging. She loves being collared and hooded and as you can see, she also enjoys some e-stim play just like me. Her gasps as I teased her with the e-stim control box were delightful and the sensations that the two monopole pads created together with the electro-speculum that I had inserted soon got her off.
"E-stim can be used for pleasure or pain, I like to use it to deliver some exquisite hands free orgasms."

Joanne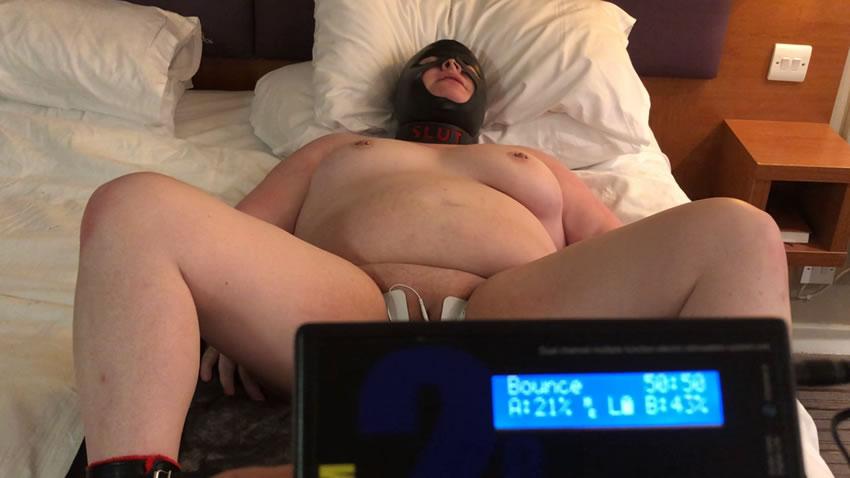 Please leave a comment on this post if you enjoyed the pic as it should be the kick up the bum I need to post more for the Sinful Sunday roundup.
Click on the pink lips below to see who else has been posting #SinfulSunday pics.