Week 388 features the The Bumble Bee
It's all about the picture, and this one was taken with a new piece of e-stim equipment that I designed and made myself. I call it my Bumble Bee and it is a tri-polar pussy clamp and electrode, it is so much fun to use. I managed to orgasm twice in under ten minutes, all hands free.
I have recently acquired a 3D printer (Ender 3) and have been teaching myself 3D deisng using Fusion 360 and this is the culmination of a weeks head scratching and hair pulling out plus a lot of coffee. I am pretty chuffed with the results though both in terms of its look and also its performance.
If you want to learn more about this electrode I wrote an article on its design and the how I made the Bumble Bee Electrode.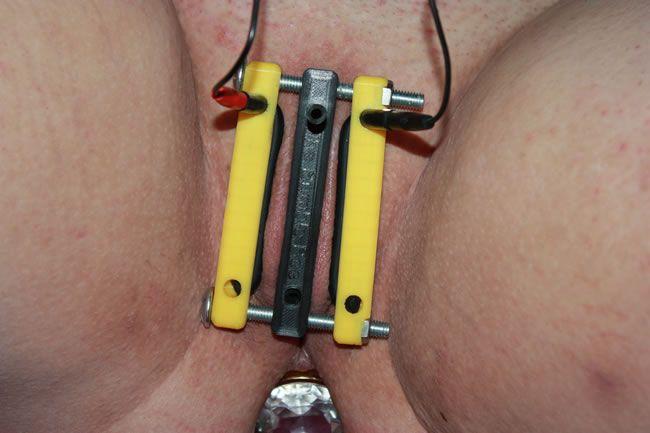 Please leave a comment on this post if you enjoyed the pic as it should be the kick up the bum I need to post more for the Sinful Sunday roundup.