In a world where we are bombarded with violence, aggression, and barefaced lies, it still beggars belief that people can get upset about the human form. There are far more important things to throw your disdain against.
"We believe the world would be a better place if everyone enjoyed healthier and happier sex lives. The principal obstacles to that are the stigmas and taboos associated with sex and masturbation. We want you to join our movement and show us just how you feel about sexual oppression through stigmas and stereotypes."

Hot Octopuss
Hot Octopuss is donating 10% of all sales of their DiGiT finger vibe (read my review of the DiGiT here) to charities chosen by their ambassadors. This is fantastic, as your orgasms will be helping others.
In a world where social media companies are actively silencing the voices of sex workers or anyone who they consider not to be 'Vanilla', it is nice to see someone shouting out about the stigma that surrounds sex in all its forms.
To show my support for this movement, I am posting this pic of me joining in. This is the first pic of my face on my site. That shows you how strongly I feel about this campaign.
Oh, and fuck nazis too.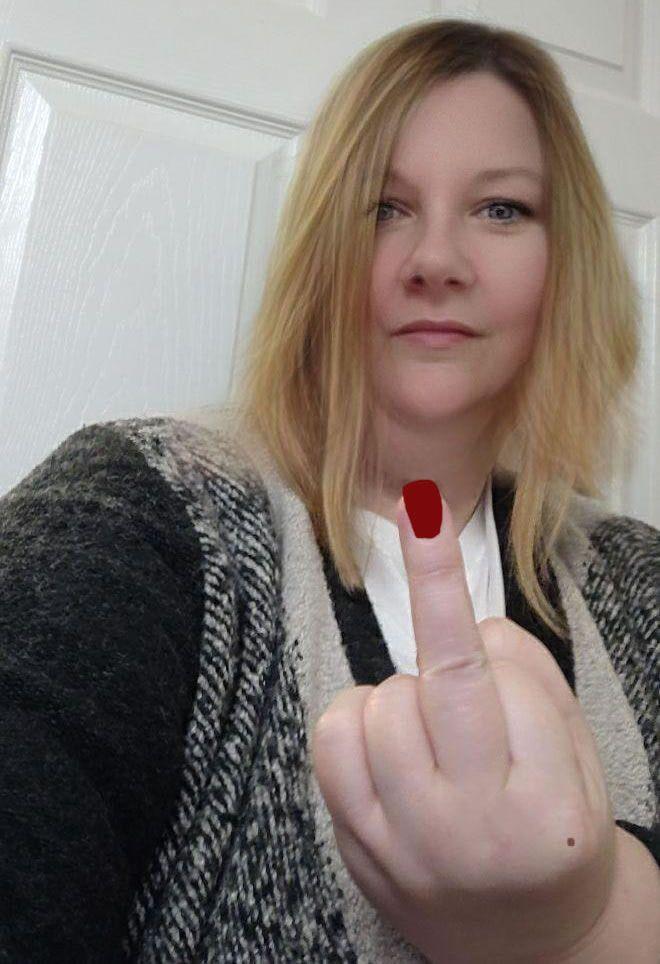 Show Stigma the Finger - #ShowStigmaTheFinger