We need your help. We won't go quetly into the unknown
It's a common misconception that being a sex blogger or sex toy reviewer is the life of Reilly. Lounging around with nothing to do but masturbate before chirping to the whole world about the experience.
The reality couldn't be further from the truth, it's actually a lot of hard work. Hard work that often goes without praise from anyone. You live with the constant insecurity of knowing that you are considered to be an outcast of society. A sort of pariah that the establishment wants to crack down upon or even silence.
If that sounds a little melodramatic then good it should after this last week. We have seen huge companies toughen their stance against adult material. Almost punishing those who need help and support the most. Patreon has changed their terms of service which has lead to even greater insecurity for many of their users.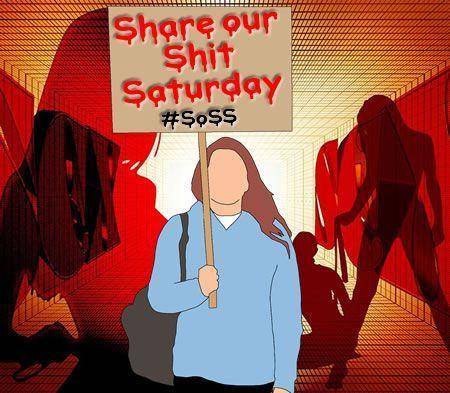 Just try approaching a bank for financing for an adult business. You will get stonewalled and shown the door. You are considered to be too high a risk for them to invest in. Even when the adult industry is generating $250Bn a year. It doesn't make sense when you look at figures like that. Banks and investors should be actively looking to promote start-ups and adult businesses to get a cut of that themselves. But they don't. There is a systematic aversion to anything sex-related.
There are even more worrying trends on social media. Even on one of the last bastions of free speech Twitter, moves are afoot to silence us. Well renowned bloggers have been shadow banned. This insidious process leaves you unaware that you have been gagged, No longer appearing in searches. Your messages to other users go unseen. Some of my all-time favourite bloggers have been shadow banned for seemingly no reason whatsoever. These are experts in their field and they no longer have a voice. Censored in this cowardly manner.
If you want to see if an account or even your own account has been shadow banned on Twitter you can use this website to run a quick search for your posts.
http://shadownban-checker.xho.bedita.net/
Adult performers, bloggers and reviewers all need your help and there is something constructive that you can all easily do.
Simply - Share Our Shit. That's it in a nutshell (or nutsack if you prefer), this gloriously simple approach was first mentioned by Girl On The Net and Eros Blog. If you like a post then please share it on your social media channels. If you like a tweet then please retweet it. It is the only way that some people can now get exposure to new readers. The bonus is that your followers can get to know the cool blogs that you know and read.
We shouldn't be shy about sex and we definitely shouldn't be gagging anyone talking about it in a positive way. To that end, I'm joining the Share Our Shit bandwagon and I will be posting weekly to help other bloggers get some much-needed exposure. Please take the time to check them out.
Share Our Shit Saturday #SoSS
Girl on the Net – Sex Blogger SOS
The first post that I want to share with you is the post that started all of this off. A great heartfelt post by Girl On The Net. She is amazing and I can highly recommend following her and reading her posts, some of them crack me up. She is both articulate and very funny.
---
Cara posted a #MtToo post highlighting her experiences of abuse and it brought a tear to my eye. The whole #MeToo movement is helping to lift the veil or secrecy and normality that has surrounded abuse of women. Please read her post, she is one of my favourite bloggers and her story struck a chord in me. The post may be triggering for some to think twice about it if you think it may upset you too much.
---
The Oooh Review – Adult Sex Shops and Their Mistrust for Reviewers
This is an incredible article that highlights just how hard it is to get on as a sex toy reviewer. So many companies are jaded towards reviewers due to being let down in the past. This post talks about both sides of the problem. Well worth reading if you want an insight into the life and problems of a sex toy reviewer.
---
Backwoods Bedroom - Uncharted Territory
This heartfelt post covers the anxiety that we can feel as parents when it comes to educating our kids about sex. It is a great post and one that I think needs sharing as it is a very important theme.
---
Candy Snatch Reviews - Memories of Tonight
A light piece of erotica that will raise your temperature and leave you wanting to read more od Candy's work. Check her out and tell her that Joanne says "Hi".
That's it for this week, I hope to turn this into a regular feature so keep coming back for some more recommended posts.
Joanne xxx