Delivery
The Rocks Off 7 Speed Butt Throb Butt Plug arrived under plain packaging and was well packed inside a plain brown cardboard box bearing no indication at all as to its contents. I've never had any problems with deliveries from sextoys.co.uk.
I like the packaging for the Butt Throb, the box has a cardboard sleeve over it as seen on the left hand picture shown above and once that is removed you can read about the toy on the back of the box and see it through the plastic window on the front. It's hard to see in the pics, but the toy was a little "dusty" and needed a good wash prior to use (that's not a problem though as you should always wash new toys before using them anyway). It comes with a nice catalogue detailing the Rocks Off range.
Features
My all time favourite sex toy material is Silicone, basically because it is phthalate free and completely body safe and I am happy to confirm that the Butt Throb is made out of 100% Silicone.
It comes in black only and has a very tapered nose which greatly assists in penetration, at its widest point it is 1.75" (4.5cm) in diameter and has an insertable length of 3" (7.5cm). Its girth gave me a bit of a problem at first and I had to work my way up to it over a couple of days, I am happy to say though that I did manage to get it all the way in and it was definitely worth the effort.
The best bit about the Butt Throb is the removable RO 80mm Bullet Vibrator that it contains, this can be used on its own as well as in the Butt Throb and this make it a very versatile sextoy indeed. I have heard a lot of good things about the RO bullet vibes and so I was delighted to find the its performance lived upto the comments I'd heard.
It is a relatively soft silicone and I like the design of the wide base as it is easy to hold onto especially if you plan on fucking yourself with the toy. The silicone is a bit of a dust magnet though so store this toy in its box or as I do in a resealeable food bag (once cleaned of course).
The RO 80mm Vibrator is powered by an "N" sized battery and as of writing this review it is still going strong (the battery is supplied with the toy). The vibrator features a screw on cap for inserting and removing the battery and a black button on the end that is used to turn it on, change the speed settings to one of seven different levels of enjoyment and you hold the button in for three seconds to turn it off again.
I would recommend removing the battery if you plan on storing the toy for prolonged periods of time.
Cleaning is easy just use warm soapy water and your favourite antibacterial sextoy cleaner. Make sure that you clean it thoroughly if you plan on changing from anal to pussy play, but going the other way round is fine without having to stop and clean it.
Performance
Well it took some working up over a couple of days but I finally got to enjoy the Butt Throb to the full. It is quite a girthy toy and as such it is larger than anything else I have stuck up my bum so I needed to work upto it.
Over a couple of days I masturbated using my fingers at first with plenty of Sliquid Sassy Lube at the end of the first session I managed to get half of it in and I was left feeling a little deflated so I cleaned it up and used it vaginally. I loved it, the base design meant that I could easily fuck myself with it and the RO 80mm Vibrator is a powerfull little unit that had me coming in no time at all. The best bit was that when fucking my pussy with it it felt like some of my other knotty toys and once inserted it stays inside you due to your muscles holding it in.
The second day saw me almost getting it home after lots of lube and playing so I settled again for using it on my pussy after cleaning it up.
Halelujah on the third day, I got myself nice and relaxed and kept up the pressure on the toy and it slid in inch by inch. The tapered end to it does help in that matter and once I managed to finally get it deep into my ass it sort of popped in as the widest part entered me and I let out a gasp as waves of pleasure washed over me. It wasn't until I switched it on though that it really started to get me off - very quickly I might add.
I brought myself off using just the Butt Throb with my legs clamped firmly closed using just a finger to cycle through the settings and it was the first pure anal orgasm that I have ever had and it left me wanting more.
My hubby was watching me enjoy the toy and you can guess what happened next he mounted me and we had an amazing sex session with him inside my pussy and the Butt Throb in my ass, needless to say we both didn't last very long and he was soon filling me with cum. He commented later at how tight it made me feel and the vibrations were something entirely new and felt great.
Getting it out of myself actually caused another orgasm in me which is something I wasn't expecting at all, but it was welcome none the less.
I have used the RO 80mm vibrator on its own a couple of times and love it, I think I may have to get hold of some of the other vibrators from the Rocks Off range as they are very good, the only downside is the battery choice but with a small vibrator they didn't have much choice I guess.
Fucking Machine Friendliness
I have to admit to not having used it so far with a fucking machine (time constraints with all these toys to review) but there would be no problem in doing so. It will cause your pussy to tighten so you would have an increased risk of you squeezing the dildo out when orgasming but looking on the bright side there is no way that after it coming out that the machine could then ram it up your bum as the Butt Throb would already be in there LOL.
Key Features
Key features:
100% Body Safe Silicone
Removable Vibrator
Good for vaginal and anal use
Waterproof
Easy to clean
7 Speed settings
Final Thoughts
I really really enjoyed this but plug once I manged to use it to the full, it really is a tight fit and having the removable vibrator means that actually it is two toys in one so a great option for the thrifty amongst us. I love the fact that it is body safe and has a good strong vibrator, I wouldn't necessarily say that it is ideal for beginners but if you are willing to make the effort and have patience anyone could use it. As well as being a great butt plug try it as a pussy plug as well.
Joanne's rating
Where Can I Get One From?
I was sent the Butt Throb by sextoys.co.uk in return for an unbiased and honest review.
It is currently available for just £27.95 which is great value for money for a silicone butt plug and vibrator combo.
SexToys.co.uk is a large UK sex toy retailer that has amazing customer service coupled with a very extensive range of adult products.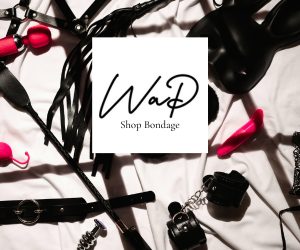 I bought my first ever vibrator from these guys and I have always gone back to them time and time again as they provide great service and some amazing special offers. They also have a huge range of sex toys.
Check out their great range of Rabbit Vibrators, Dildos and Male Masturbators.
I have watched their fetish lines of products grow and grow over the years and you should definitely check out their Fetish & Bondage Kits. The other thing that I am experimenting with at the moment is Electo Sex and they have some great products in that category.
Check them out and don't forget to tell them that Joanne says "Hi".