Delivery & Packaging
The lubes arrival was a nice surprise, Sex Toys UK sent me it together with four other sex items to review. SEE THIS POST. They arrived in a plain white cardboard box that carried no indication whatsoever as to its contents. You can always trust deliveries from Sex Toys UK to arrive like this as it is a very discreet service.
Features
Good size clear bottle, making it easy to see how much you have left. The push down style lid makes it easy to use, and safe from leaking if it is knocked over when closed. I love the label design too. The lube itself is great but more on that in a moment.
The 4.2oz bottle is a great looking bottle, the purple means that whilst it stands out it won't look out of place on a dresser or in the bathroom cabinet. The label is clearly readable, but they haven't overstated the fact that it is a personal lubricant unlike some other brands. It does state that it is "natural intimate lubricant" but not in large bold lettering.
The information is clearly labelled on the bottle.
"Our products are always FREE of DEA, gluten, glycerine, glycerol, parabens, PEG, propylene glycol, sorbitol & sulphates ... and they are 100% Vegan Friendly".
Vegan Ingredients - purified water, plant cellulose (from cotton). Cyamopsis (guar conditioners), strawberry & pomegranate flavouring, aspartame, potassium sorbate, citric acid.
Sliquid Swirl strawberry and pomegranate twist water-based and water soluble glycerine free and paraben free cruelty free and 100% vegan. Latex, rubber & plastic friendly. Hypoallergenic & non-staining uniquely blended to emulate your body's own natural lubrication. pH balanced neutral
This lube not only looks and feels great, but tastes good too. The bottle is easy to hold, open and close. The lid design also helps to control the amount of lube that comes out. It's a fairly thick lube, so it doesn't run everywhere quickly helping to ensure that it stays mainly where you want it, but it's easily spread where you do want it to go.
I applied a small amount to the back of my hand and it held its shape very well as it is fairly thick yet it is very easy to spread out where you want it.
Having tested it I found that it doesn't leave stains on cotton clothing, which is a definite plus for me.
The real surprise for me was not only the taste but the smell too. It smells wonderfully fruity, and tastes just like strawberries and pomegranate, but it's not an overpowering flavour. So no cringing at the taste during fun play (that's as long as you like fruit ;-) )
They sweetened the lube by using Aspartame instead of sugar which is good as sugar is very bad for your pussy as it promotes bad yeast infections. The aspartame also sweetens anything it comes in contact with so your pussy juices also get sweeter – bonus for your other half, even tastier pussy juice.
It lasts quite well, so while I do sometimes need to add the occasional top up, it wasn't a constant need to. I found that its longevity was on par with most other water based lubes, you probably will have to add some water or top up during play though.
It doesn't leave me feeling sticky after use which is something I hate and so in that regards it is also a great lube, all in all it's a very good choice if you want a body safe lube that is also great for oral fun and games.
Summary
Pros:
Excellent Fruity Taste
Fruity Smell
Body Safe
Non sticky
Non Staining
Cons:
Final Thoughts
A really great fruity lube in both taste and smell, works well and a definite must for my toy box from now on. I look forward to trying the other lubes in the Sliquid range as this one really has opened my eyes with both its quality and genuine taste.
Whilst it isn't my favourite lube it is definitely my all time favourite flavoured lube, check it out or one of the other great flavours – Cherry Vanilla, Green Apple or Mint.
Sliquid Swirl costs just £9.95 from SexToys.co.uk
Joanne's rating
Where Can I Get One From?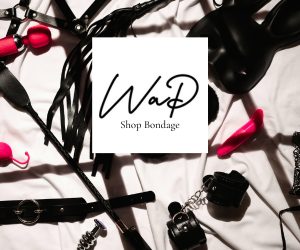 I bought my first ever vibrator from these guys and I have always gone back to them time and time again as they provide great service and some amazing special offers. They also have a huge range of sex toys.
Check out their great range of Rabbit Vibrators, Dildosand Male Masturbators.
I have watched their fetish lines of products grow and grow over the years and you should definitely check out their Fetish & Bondage Kits. The other thing that I am experimenting with at the moment is Electo Sexand they have some great products in that category.
Check them out and don't forget to tell them that Joanne says "Hi".