Delivery & Packaging
The lubes arrival was a nice surprise, Sex Toys UK sent me it together with four other sex items to review. SEE THIS POST. They arrived in a plain white cardboard box that carried no indication whatsoever as to its contents. You can always trust deliveries from Sex Toys UK to arrive like this as it is a very discreet service.
Features
Sliquid Sassy comes in a range of sizes and the one I have is the 125ml (4.2fl/oz), you can also get it in a larger 255ml bottle and small one use 5ml sachets just like the rest of the sliquid naturals range. The bottle is clear with a white easy open top. This makes it easy to see how much you have left. The push down style lid makes it easy to use, and safe from leaking if it is knocked over when closed. I love the label design too it is clear and is a nice shade of pink. Like all of the naturals range the label is very stylish.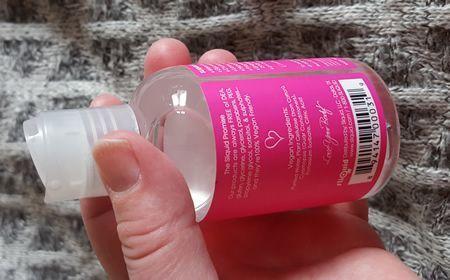 The 4.2oz bottle is the ideal size of bottle for me, the white and pink design means that whilst it stands out it won't look out of place on a dresser or in the bathroom cabinet just like the other Sliquid lubes. The label is clearly readable, but they haven't overstated the fact that it is a personal lubricant unlike some other brands. It does however state that it is "natural lubricating gel" but not in large bold lettering.
This lube has an almost identical composition to my favourite lube Sliquid H2O, the only difference here is that they have added extra plant cellulose to thicken it up to create a gel.
Its ingredients are: Purified Water, Plant Cellulose (from Cotton), Cyamopsis (Guar Conditioners), Potassium Sorbate and Citric Acid. Nothing there to worry you at all. They deliberately haven't added any of desensitising ingredients common to a lot of anal lubes as to do so would have increased the risk of tissue damage. It's also pH balanced neutral.
This is just a nice clean lube that is effective and allows you to relax and enjoy yourself.
Performance
The lube is a thick gel and this makes it very easy to apply and it stays in the area that you apply it (there is nothing worse than lube that runs everywhere).
It doesn't have an odour or taste that I could detect.
I found that in use it provided a lot of lubrication but as with all water based lubes I did need to top it up in use especially for fucking machine anal play. That said though it did last a long time and provided the lubrication I need.
It is also very easy to clean up with warm soapy water.
Fucking Machine Friendliness
I really enjoyed using this lube with my fucking machine the F-Machine Pro. However when using it with an anal probe I did need to keep topping up the lube quite regularly, hand use it caters for well but with the added speed and force of the machine I really did need to keep adding more lube as it dried out. Using it vaginally with the fucking machine didn't have this problem as my own juices took over very quickly.
Summary
Pros:
Thick gel
Easy to apply
Body Safe
No odour or taste
Great for sensitive skin
Washes off easily
pH neutral and glycerin and paraben free
Cons:
As it is water based it does dry out
Final Thoughts
This is definitely a great lube. I love Sliquid H20 and as this is almost identical it's right up there with it. Sliquid really have got the thickness spot on as it makes anal application very easy and its body safe formulae means that you can safely use it time and time again. I can highly recommend it especially if you like anal fun and games but don't let its name fool you it is also great for pussy play as well.
Sliquid Sassy costs just £11.95 from SexToys.co.uk
Joanne's rating
Where Can I Get One From?
I was sent the Sliquid Sassy Lube by SexToys.co.uk in exchange for an honest and frank review of its performance.
SexToys.co.uk is a large UK sex toy retailer that has amazing customer service coupled with a very extensive range of adult products.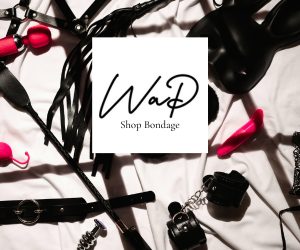 I bought my first ever vibrator from these guys and I have always gone back to them time and time again as they provide great service and some amazing special offers. They also have a huge range of sex toys.
Check them out and don't forget to tell them that Joanne says "Hi".