Delivery & Packaging
The lube arrived in a plain white cardboard box that carried no indication whatsoever as to its contents. You can always trust deliveries from Sex Toys UK to arrive like this as it is a very discreet service. I have had a number of packages from them over the years and they are always discreet.
Features
Like the rest of the range, Sliquid H2O comes in a range of sizes and the one I have is the 255ml (8.5fl/oz), you can also get it in a smaller 125ml (4.2fl/oz) bottle and small single use 5ml sachets. The bottle is clear with a white easy open top. This makes it easy to see how much you have left. The push down style lid makes it easy to use, and ensures that it's safe from leaking if it's knocked over when closed. I love the label design too it is clear and a nice shade of blue.
The 255ml (8.5fl/oz) oz bottle is a great sized for a bottle of lube, the label is clearly readable, but Sliquid haven't overstated the fact that it is a personal lubricant unlike some other brands. It does however state that it is "natural intimate lubricant" but not in large bold lettering.
This lube doesn't contain any scary chemicals and is body safe, it's ingredients are:
Purified Water, Plant Cellulose (from Cotton), Cyamopsis (Guar Conditioners), Potassium Sorbate, Citric Acid
From the Sliquid website:
Purified water based formula
100% Vegan friendly
Water soluble and easy to clean up
Hypoallergenic and non-toxic
Non-staining, unflavored and unscented
Uniquely blended to emulate your body's own natural lubrication
pH balanced neutral
Now if that isn't an inspirational list for a body safe lube I don't know what is. It's actually very hard to find any faults with this lube at all, it's almost too good to be true.
Performance
The lid on this range of lubes means no spills and you only dispense what you need which makes it last a long time as you really only need a tiny amount in use.
It doesn't have an odour or taste that I could detect and it is a clear lube that is not too runny, so you don't need to be too careful when using it. Apply small drops to your finger and apply where it's needed.
I have sensitive skin and it didn't cause any issues using it, probably because it is paraben and glycerin free.
I only needed a couple of drops, and these last a surprisingly long time far outlasting most of the water based lubes I have found. It also doesn't leave an oily feel to the skin and it washes off easily with soap and water.
I found it to be a very sensual lubricant and one that I am delighted to recommend so if you are looking for a body safe water based lube then this one is definitely for you.
Fucking Machine Friendliness
This is another great lube for Fucking Machine play but whilst it lasts for a long time you probably will need to top it up for the high speed movements of machines such as the F-Machine Pro or the Shockspot. It is safe to use on all sex toy materials so you can really enjoy your favourite silicone toys with this one. I do find that Sliquid Silver is a better lube for fucking machine play but that is solely because being silicone based it lasts longer.
Summary
Pros:
Long lasting
Easy to control
Body Safe
No odour or taste
Great for sensitive skin
No sticky feeling afterwards
Cons:
Needs the occasional top up.
Final Thoughts
This is now my favourite water based lube that I have tried to date. Hopefully it holds onto this crown for a long time but no doubt there will be a challenger snapping at its heals. It will have to be a very good challenger to beat Sliquid Naturals H2O though.
Sliquid Naturals H2O is available from SexToys.co.uk
Joanne's rating
Where Can I Get One From?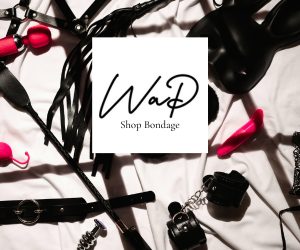 I bought my first ever vibrator from these guys and I have always gone back to them time and time again as they provide great service and some amazing special offers. They also have a huge range of sex toys.
Check them out and don't forget to tell them that Joanne says "Hi".