Delivery
The vibrators arrival was a nice surprise, Sex Toys UK sent me it together with four other sex items to review. SEE THIS POST. They arrived in a plain white cardboard box that carried no indication whatsoever as to its contents. You can always trust deliveries from Sex Toys UK to arrive like this as it is a very discreet service.
The product packaging is nice to look at and upon opening the cardboard box you are greeted with an inner plastic housing which contains the sex toy. This is ideal to keep the Leah in as it will keep it fluff and lint free so keep hold of it.
Features
The Loveline Leah is available from sextoys.co.uk in a range of four colours – Black, Pink, Turquoise and the one I was sent, Purple. The colour range features lovely pastel colours and the looks of this toy will have you wanting to put it to good use. It really is a sleek and stylish thing of beauty.
It is made out of ABS and TPE, both materials being body safe. TPE is a soft stretchy material that is used in a wide range of medical devices and is similar to Silicone but it is not quite as durable as silicone. Being Phthalate free is a big bonus and gets a big thumbs up from me.
The Leah is powered by two internal AAA batteries (included with the toy) that lasted a surprisingly long time considering that this vibe is capable of buzzing your lady (or man) bits at up to 11,500 revolutions per minute.
The vibe is showerproof and this opens up all sorts of kinky options to you. Add this to the fact that it is a relatively quiet vibrator at only 45Db (manufacturers figures) it means for some awesome shower sessions.
Measuring in at 18cm (7") long and 4.2cm(1.65") x 6cm(2.36") cross section it is a nicely sized toy for beginners and experience toy users alike.
At the base of the toy is the cap for the battery compartment, with the tip of the cap acting as the speed control. The variable speed is excellent, although it took a little bit of practice to not undo the lid by accident. That being said, I very quickly found the correct placement for my fingers to adjust the speed.
When the end cap is screwed closed the vibrator is switched off but I had to unscrew it about 1mm to allow it to work. I'm not sure if this is an intended feature or not. It didn't matter to me but it may to some.
Use By Hand
Very easy and comfortable to use by hand. It fits into my hand perfectly for use, and with the speed control being a twist action it's also easy to change the speed whilst using the toy. It's not a heavy toy, so can be used for long sessions if you prefer. The sleek design lets it glide smoothly in use, with the ridges adding that extra stimulation which is a great feature on this toy.
I have used toys before that have been said to be quiet, but this is the first one that has really lived up to my expectations. Whilst I would normally have to have a TV or radio on to feel secure that no one could hear the buzz of the toy, I didn't need to with this. Even at full speed it's still quiet, so I would comfortably use it with others in the house. It is really nice to have a vibrator that I can use whenever I want no matter who is around without worrying that I'll be heard – bonus.
Fucking Machine Friendliness
This toy is not fucking machine friendly in any way it was designed for hand use only and it is a bit small to be able to fit my stainless steel adaptor plate.
You'll just have to use it the old fashioned way – by hand.
Summary
Pros:
Strong vibrations
Phthalate free
Batteries included
Easy to reach and use controls
Quiet
Cons:
FINAL THOUGHTS
A really lovely toy that both looks and feels great. I love the range of speeds, and the quietness of the motor. .
It's a pity that it isn't made of Silicone but at the price I can't say it's a problem, it's a nice cheap vibrator that is easy to use, quiet and lots of fun.
WHERE CAN I GET ONE FROM?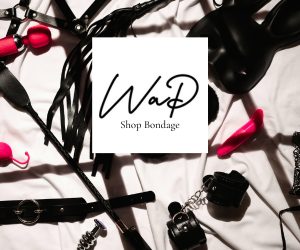 I bought my first ever vibrator from these guys and I have always gone back to them time and time again as they provide great service and some amazing special offers. They also have a huge range of sex toys.
Check out their great range of Rabbit Vibrators, Dildosand Male Masturbators.
I have watched their fetish lines of products grow and grow over the years and you should definitely check out their Fetish & Bondage Kits. The other thing that I am experimenting with at the moment is Electo Sexand they have some great products in that category.
Check them out and don't forget to tell them that Joanne says "Hi".