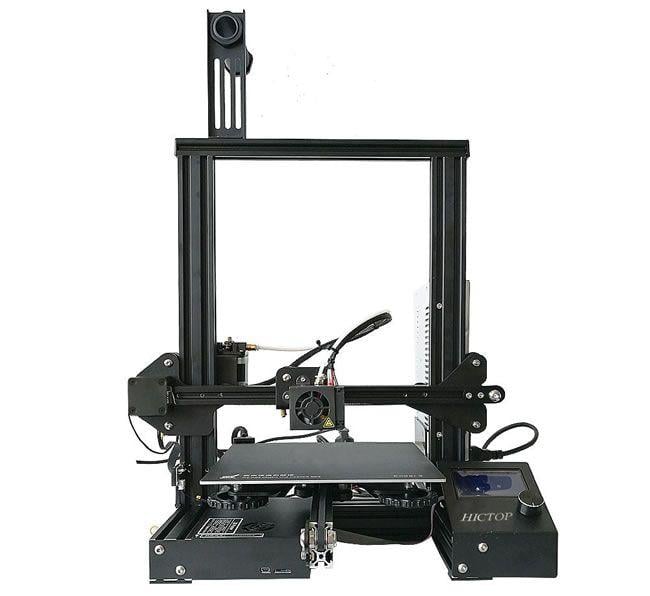 So I have got myself a Creality Ender 3, a sub £200 3D printer that produces outstanding results on its 22cm x 22cm print bed.
It comes as a kit and requires a bit of engineering knowledge to put it together and to get it to work optimally. Lucky for me my Stunt Cock is an engineer, and so he had no problem putting it together for me, and its first test print was fabulous.

Now though I am spoilt for choice, what do I print first, a dildo, butt plug or a pair of kinky nipple clamps? Decisions, decisions.

Needless to say, my printer is going to be busy. The only major drawback with 3D printing sex toys is the porosity of the materials used. So to combat that I just intend to use condoms on the sex toys that I produce to tickle my fancy.

So if having the ability to design and produce your own insertables turns you on I can recommend using youtube and google to learn more about this fun hobby.

I can heartily recommend the Creality Ender 3 for its price and its quality, it produces prints that are comparable to machines over twice its price.

Now if you'll excuse me, I think I can hear a pair of nipple clamps calling my name.
Update - 20 Aug 2018 8:14pm
I am amazed that I could print this locking nipple clamp as one piece. It printed assembled with its hinge in place and worked straight away and it feels amazing. I love the fact that you can lock it on and release it later. Enjoy, I know I will. Now, I am off to print out a second one.
Update - 22 Aug 2018 0:14am
I found a model of the clitoris that is available to download for free from Thingiverse - 3D Printed Clitoris
I had to print it out, I mean who wouldn't want a model of the clitoris to rub whenever they wanted. It isn't as much fun as the real thing but it is great for educating others as to just how big and deep it goes.
Here are some of the things that I have printed: