So what is it?
Well, as I already stated, it is a bipolar cock loop, but unlike any other design, I have tackled. I know that lots fo penis owners like to use a cock loop just under their glans as a base electrode for tri-phase play and as such, I decided to go with 6mm Conductive Rubber for this loop.
Firstly the larger skin contact area will make for a more pleasant sensation, and secondly, I think the 6mm loops look better than 4mm ones (just my preference, don't shoot me).
I then opted to go for a 4mm loop going over the glans that can carry some stainless steel balls which will help to amplify the sensations from it.
As I needed both loops to be isolated from each other using 4mm also helped to make a cleaner design.
How to use it
So this is a bipolar cock ring that can be used in tri-phase play as a common electrode. Both sides of the 6mm Conductive Rubber touch as they exit the printed carrier. This means the current can flow down both sides of the electrode uniformly to give a balanced feel to it. The 6mm CR takes a 2mm TENS style plug.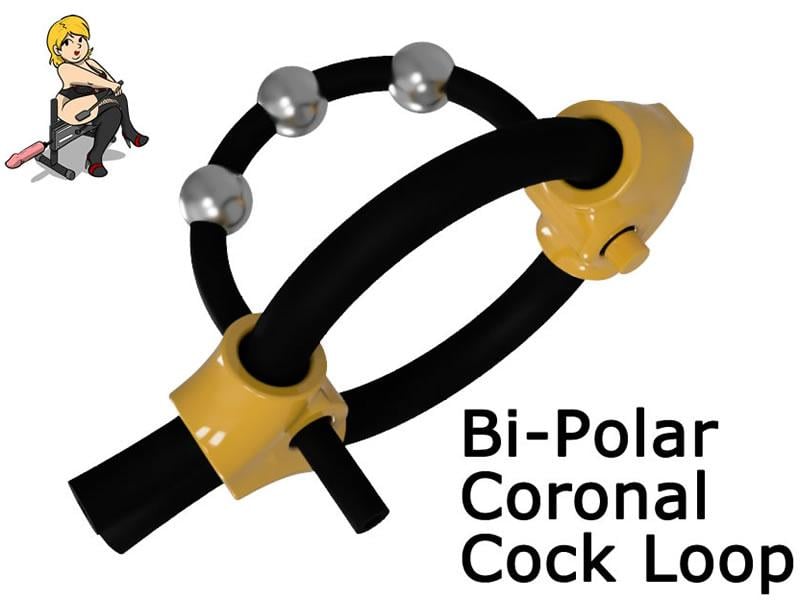 My new bipolar glans electrode loop
The upper loop of 4mm Conductive Rubber goes over the glans, and a printed pin holds one end in place so you can tighten it down by pulling on one end. This is where you plug your other 2mm plug into the coronal electrode.
Use some conductive electrogel on the CR once fitted to enhance the skin contact area further and to ensure a smooth sensation.
All in all, I am thrilled with this design. It delivers crisp sensations whether used just as a basic cock loop or as a bipolar loop with the 4mm coronal electrode going up and over the glans.
Here is a sectioned picture to show you the path that the 6mm conductive rubber takes, note the way it is bent out of the way of the 4mm conductive rubber to keep them apart.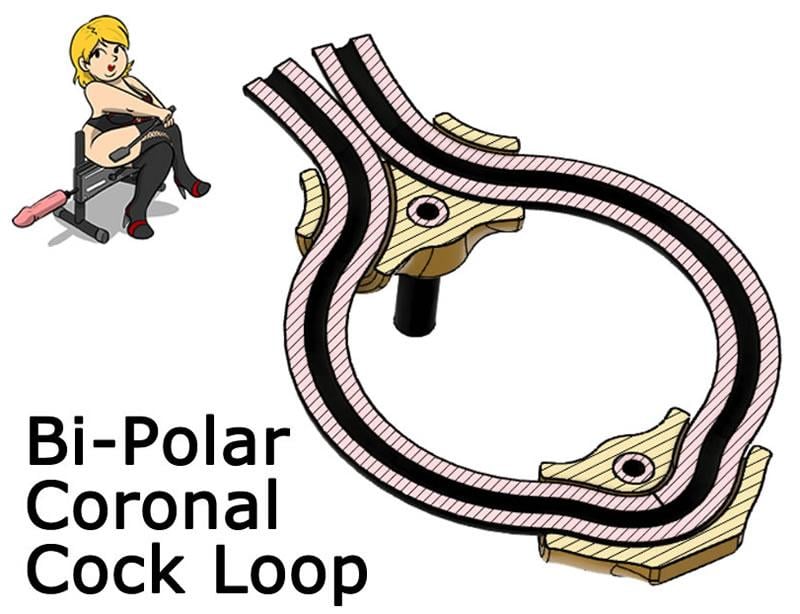 My new bipolar glans electrode loop
I look forward to hearing what everyone thinks of it.
Check out @JoannesReviews latest e-stim electrode design for penis owners who love a bit of cock play.
Click to Tweet