As well as allowing me the freedom to start self-learning how to design things in 3D CAD using Fusion 360 it has allowed me to 3D print my first printed e-stim electrode. I had so much fun creating the Pussy Clamp Electrode, a 3 pole electrode that can be used for pleasure or torture.
You can read all about my Pussy Clamp Electrode - The Bumble Bee in its own build diary.
After finishing that project, I turned my gaze once again at my stereostim box and realised I could just design and print a front panel for the control box. Easy peasy, well not so easy as it turns out as the panel is wider than my printers bed, so I have had to design the panel in two halves that will be printed separately and then glued together with some reinforcing to give the joints lots of strength.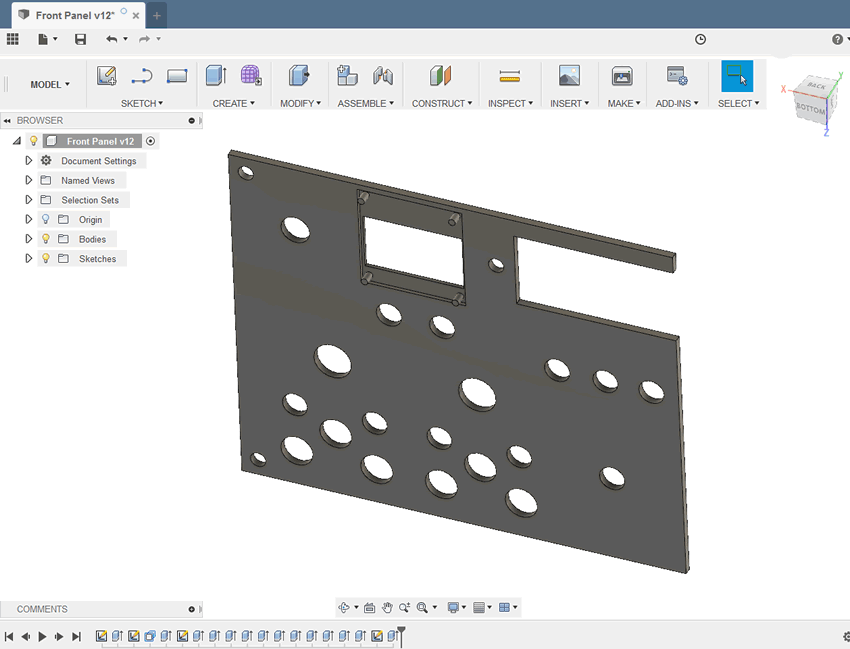 This is the finished right half of the front panel in Fusion360
Once the front panel had been designed I then exported the design to my slicing software which is Cura (ver 2.1.2) where I configured how it was going to be printed out. Each half was printed with a layer height of 0.2mm on a raft.
I then exported the gcode and uploaded it to the 3D printer and printed them out using some stock red PLA that I want to get rid of (horrible colour).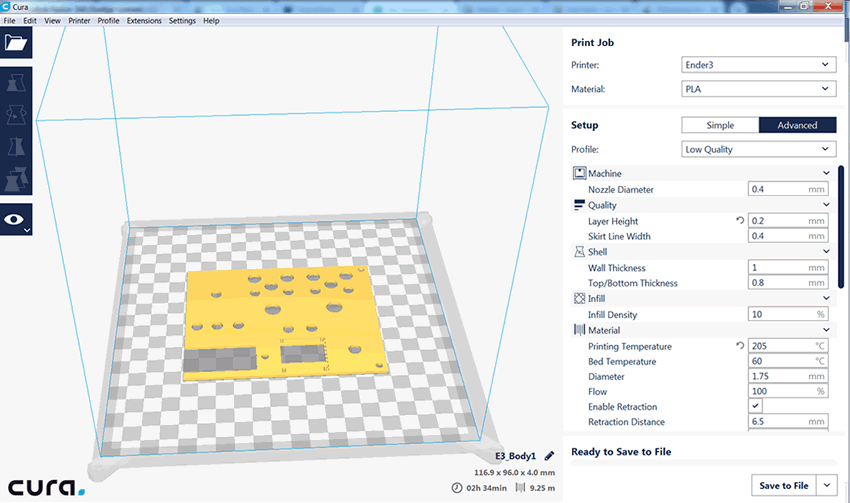 Cura is the program that slices up the design and creates the code to be sent to the 3D printer
Then it was a simple task of hitting the print button and sitting back for three hours while each was printed out in PLA.
3D Printing one of the panel halves
I used my Ender 3 to print the panel in two halves, this is the right side of the panel mid print.
---
The results came out very well indeed and I now need to glue the two halves together and fit the components before adding some re-enforcing strips to the glued edge (belt and braces).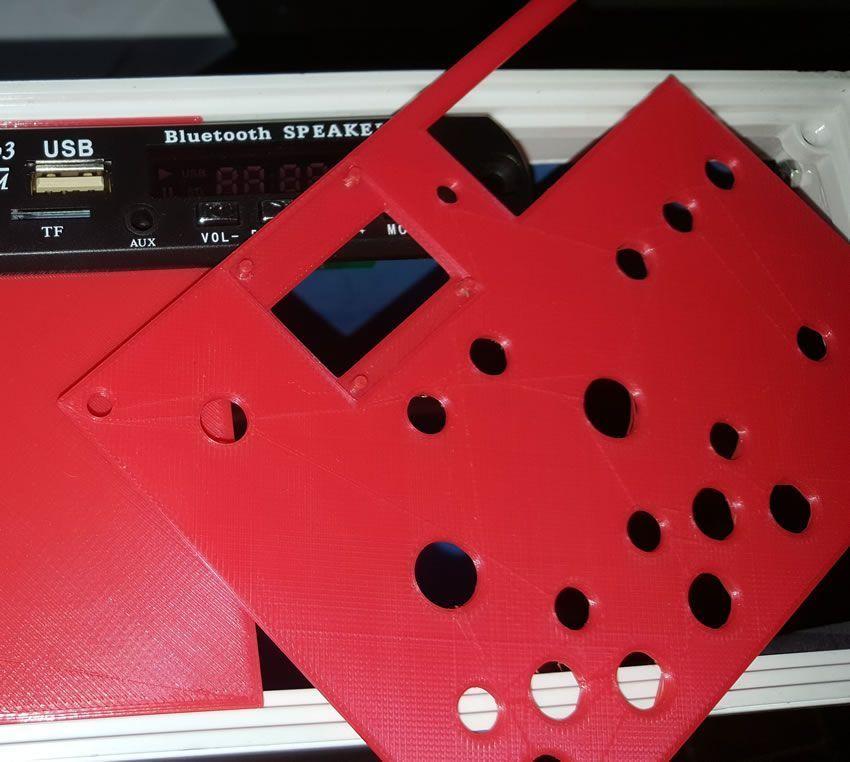 With both sides printed I need to glue them together next
I am pleased with the results and how accurately all of the components fit in their designated holes. My next task will be to design a sheet with the control information on it that aligns with the components. This will then be glued in place and a sheet of fablon will then be added to protect it and give it a waterproof coating.