I was accompanied by my Stunt Cock and he was so enamoured with the place that he took his submissive there the very next day to buy a stunning little maids outfit and some kinky boots. Watch out for the review of them both on here soon.
Patrick and the staff are so easy to get on with and they immediately put you at ease, Anna is so funny and everyone I spoke to had the power to put you immediately at ease.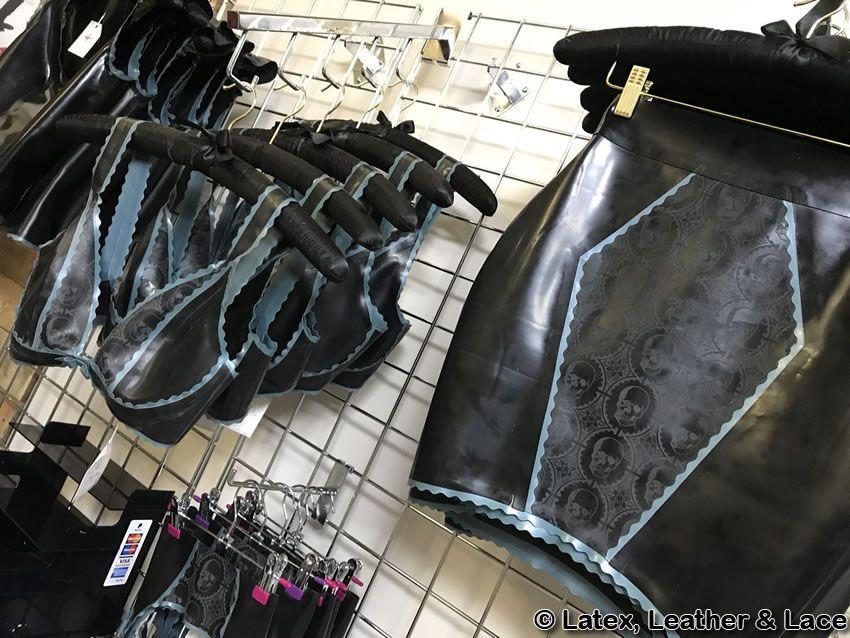 I enjoyed being shown around their stockroom and had to be on my best behaviour as there were so many products that I would have loved to get my hands (and other bits) on.
I did come away with one of the new Fleshlight Turbo male masturbators and I have enjoyed getting to know it together with my Stunt Cock. It really is pretty damn good and a review will be coming soon giving you the ins and outs of this great male masturbator.
Did I enjoy visiting Latex Leather and Lace? Hell yes, I was so nervous when I first arrived and I came away feeling that I had actually made some good friends and that everyone is what is called an amazing customer experience.
If you want to check out their wares then don't hesitate to pay them a visit, you won't be disappointed they are an amazing company with great ethics and the best products. They have some great new product ranges coming out soon so make sure you bookmark their site and keep checking in on them.
Their walk in shop address is:
APW Trading Ltd
Unit A1,
Dawsons Lane,
Barwell,
Leicestershire
LE9 8BE
Website: https://www.latexleatherandlace.co.uk/
Oh, if you do visit them then please do me a big favour and tell them that Joanne says "Hi".