DELIVERY & PACKAGING
My latest rabbit arrived quickly in a plain box with no indication as to its contents which let's face it we all expect from an online set toy retailer and as usual I was pleasantly surprised by the speed of delivery. I placed my order in the morning and received the toy in the post the next day – can't be bad.
The product packaging is nice with a dark cardboard box with a clear window so you can see the toys functions and size.
FEATURES
This is a big boy and I wanted something a little bigger than my last rabbit.
Its overall length is 11" (28cm) long and it is 1.5" (4cm) wide.
It's manufactured out of a clear rubber material with a plastic battery compartment and controls. It features a bullet vibrator that drives the clitoral stimulation "rabbit ears" and an extra bullet vibrator that when in use sits just under your urethra (pee opening) and really hits the spot as the rabbit ears caress your clitoris.
An internal motor causes the two rows of beads in the shaft to rotate stimulating your vaginal opening. You can see the inner working of the toy through the rubber walls and its great to see the beads rotating. The beads don't do much for me but the vibrations definitely do.
The rabbit ears are soft and very comfortable in use and the shaft and head are firm, the toy has a well defined helmet and this feels great as you insert it.
FUCKING MACHINE FRIENDLINESS
Now to my knowledge no-one else is using their rabbit vibe on a fucking machine and that is due to the problem of mounting it on the machine.
When I bought my flat adaptor plate from the guys over at fmachinefun.co.uk I noticed that they have a second type of adaptor available that is basically a piece of polished stainless steel angled metal that you use with medical cohesive bandages to secure a toy to it.
I bought this adaptor as well as the first thing that came into my mind was "OMG I can use my rabbit on my fucking machine". The thought really turned me on as it meant I could enjoy both a great vibe and a good fucking.

Originally I had planned to use my trusty a Futuretech Rabbit on this adaptor but as I said it was no match for my eager pussy so I had to buy this rabbit instead.
To attach the rabbit to the adaptor plate you simply sit it on the adaptor and wrap the bandage tightly around the metal base and the base of the rabbit. Cohesive bandages stick to themselves and so it forms a solid layer of material that holds the rabbit tightly to the adaptor.
The cohesive bandage didn't leave any sticky residue behind when removed so I don't have to worry about ruining any of my favourite toys. It really is a simple solution to the rabbit mounting problem that works brilliantly. I can of course use all sorts of dildos with my machine now using this adaptor.
USE BY HAND
This is definitely my new favourite rabbit. It's a nice size toy, making it not only feel great upon insertion, but it fits well in the hand during use too. I love the variable speed options, and that you can choose if you want the clit stim on or just the main shaft to rotate individually or together and you can even set them at different speeds.
The feeling of the beads rotating inside feel nice whilst holding the toy inside me but this toy really comes to life when you switch on the bullet vibes. It also feels great when fucking myself with it, or having my hubby lend a helping hand, I just like to finish with the clit stim right against my clit.
With a little practice I have learnt how to change the settings without having to remove the toy, which is the only down side to having the controls on the base. On the plus side though without having a separate controller means no extra cables to watch out for.
USE ON A FUCKING MACHINE
With the adaptor plate and cohesive bandage it is really easy to attach to the f-machine. It feels truly amazing when coupled with the fucking machine, especially as I can just lay back and fully enjoy the experience. The fucking machine completely enhances the full effect of the rabbit. The best bit is definitely the in stroke as you can feel the rabbit's shaft vibrating in time with the bunny ears.
As it slides further into you the vibrations get stronger and stronger until the ears of the rabbit vibe contact your clitoris and then you have to bite your lip and grab the sheets as it feels incredible to be fucked by a rabbit (on reading that back it does sound a bit weird LOL).
The only down side is I have to stop the f-machine if I want to change the settings on the rabbit but this is not a problem as you will soon find your happy spot and ride the machine to an amazing orgasm.
FINAL THOUGHTS
A really great rabbit toy, I have always enjoyed rabbit vibrators, and although this has the controls on the base of the toy, they are quite easy to change without breaking your tempo. Having no cable to worry about is also a big bonus. The whole feel of the toy is quality, and everything is put together to give you a great experience time and time again.
Although it is not a silent toy, it isn't as noisy as some similar rabbit vibes out there, and I can certainly be confident that others in the house can't hear the toy whilst I am using it.
I would strongly recommend it to anyone wanting a slightly larger rabbit vibe and one with some added buzz as the extra bullet vibe really makes this a powerful toy indeed.
Summary
Pros:
Strong Vibrations
Variable speed settings
Easy to reach and use controls
Relatively quiet
The extra bullet vibe does make a big difference
Cons:
Quite large at 11" so not ideal for a first timer
Not silicone
I bought my Jessica Rabbit Ultimate XXTRA G Rabbit Vibe from sextoys.co.uk for just £34.95
WHERE CAN I GET ONE FROM?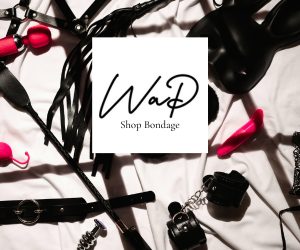 I bought my first ever vibrator from these guys and I have always gone back to them time and time again as they provide great service and some amazing special offers. They also have a huge range of sex toys.
Check out their great range of Rabbit Vibrators, Dildos and Male Masturbators.
I have watched their fetish lines of products grow and grow over the years and you should definitely check out their Fetish & Bondage Kits. The other thing that I am experimenting with at the moment is Electo Sex and they have some great products in that category.
Check them out and don't forget to tell them that Joanne says "Hi".