Looking For Something Different? Try Electrosex
I have discovered the joys of electrosex or e-stim and can highly recommend it for both single males and females together with couples. You can get some incredible sensations when using e-stim equipment and can even get hands free orgasms.
I love using insertable bi-polar electrodes in my pussy and the feelings I get when using these is basically just like I am being fucked slowly or aggressively depending on how I set the controls on my Series 1 control box. Analy these electrodes are also incredible and I can easilly give myself a hands free orgasm and I've even used my e-stim kit on stunt cock milking him with it.
I can highly recommend any of these amazing kits as they have everything in them to get going and enable you to explore the wonderful world of electrosex. I have the Intro2Her kit from E-Stim Systems and I loved the pads in it together with the vaginal electrode and I have since added lots of other electrodes to my range of equipment.
These kits are great value for money and buying them as opposed to buying the individual components seperately will save you a lot of money. So what are you waiting for, if you fancy treating yourself or your partner jump in with both feet and explore the exciting world of e-stim.
Check out my beginners guide to e-stim from a female perspective here, yes I was nervous the first time I tried one but I was blown away with the sensation that it generated in my lady bits.
This is the kit that I have and it featured the Series 1 control box with a cable and a set of pads and a nice vaginal electrode for great female electrosex sessions.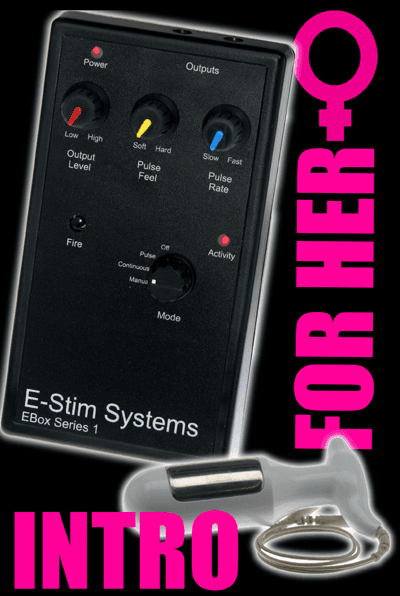 The same great control box together with a cable, a set of pads and a set of conductive rubber Cock Loops which makes it perfect for guys.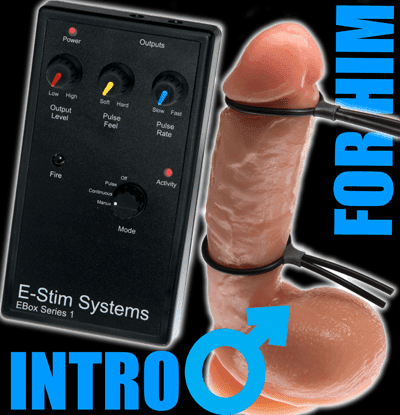 This kit combines the for Her and Him kits to make a kit perfect for couples, it has the same Series 1 control box and cables together with the pads, conductive rubber Cock Loops and the vaginal bi-polar electrode and it can make bedtime fun extra special.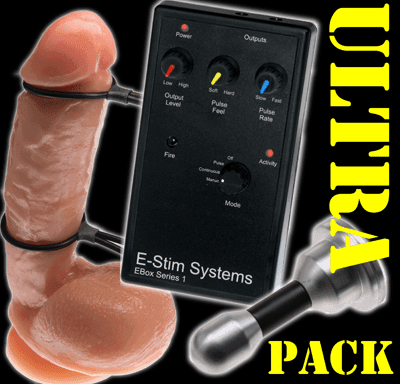 The same Series 1 control box and cable together with pads and one of the special limited edition bi-polar electrodes from the Red Range, this really is the cream of the crop and a great way to start exploring e-stim fun and games.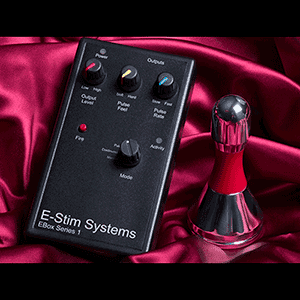 Oh, I amost forgot, all of these kits come with a lifetime guarantee from E-Stim Systems.
This post contains affiliate links but that doesn't detract from the fact that I do recommend them and actually own one myself and I use it regularly.