If you are new to e-stim, then I strongly suggest reading my introduction book - Joanne's Beginners Guide To Electrosex. This free book covers all of the basics about e-stim and is perfect for beginners as it covers safety in detail.
Control Boxes
The control box is the most expensive piece of e-stim equipment that you will own; it is the brains of the system. A control box produces the electrical signals that are passed into and through our bodies to generate the fantastic sensations that e-stim enthusiasts love.
No matter your experience level, you can find a control box that suits your style of play. Intro level boxes such as the ElectroHelix (read my review of the ElectroHelix) and the EM-60E (read my review of the EM-60E) are single-channel units, but each has some great features.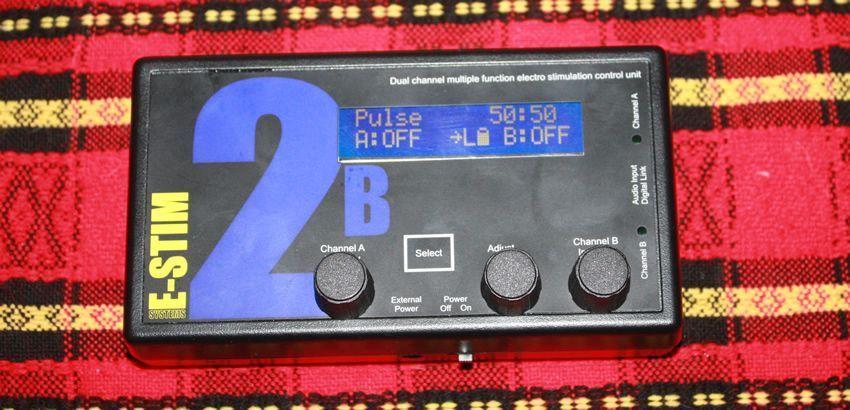 The E-Stim Systems 2B control box is a very capable e-stim control box
More experienced e-stim users enjoy dual-channel control boxes with two of my favourites being the amazing 2B (read my review of the 2B) from E-Stim Systems and the Axis from Electrastim (read my review of the AXIS). These two control boxes deliver incredible sensations and are both packed full of lots of very useful features. The 2B can even be controlled by someone else over the internet using the E-Stim Systems Connect System (read my review of the Connect System).
Anal and Vaginal Electrodes
Lots of people use external self-adhesive monopole pad style electrodes, and while they are great, bipolar insertable electrodes are just so much fun.
I have my favourites, two of which are the fantastic Flange, the Large Flo and the Moaner Electrode from E-Stim Systems (read my Flange review, my Large Flo review and my Moaner review). I also highly rate the Silicone Noir Rocker Butt Plug from Electrastim (read my review of the Silicone Noir Rocker Butt Plug).
These electrodes are fantastic to use vaginally and also anally, and so they are good examples of gender-neutral electrodes.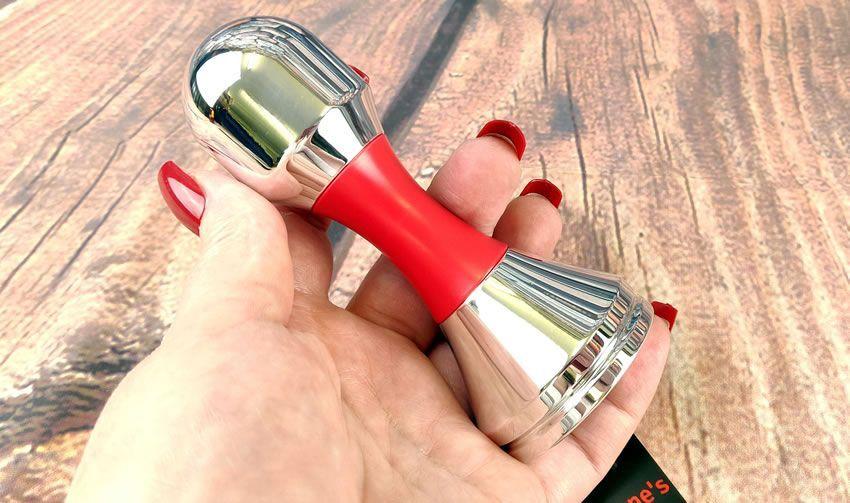 The E-Stim Systems Large Flo Bipolar Electrode feels as good as it looks
Penis Electrodes
As well as conductive rubber cock loops (I make some very useful cock loop insulators), there are lots of other penis orientated electrodes that cock owners can enjoy. These make great presents for yourself or a loved one.
I recently reviewed the Opus E (read my review of the Opus E) from MyStim, and it is an excellent electro masturbator. You get the enjoyment of using a masturbation sleeve with the delightful sensations of e-stim coursing through your cock too.
I can't leave the Electro-Compression System For Balls From E-stim Systems (read my review of the Python) it is a devilishly fun device used to crush testicles while stimming them too. Not for the faint of heart but devilishly good fun if you are into that sort of thing.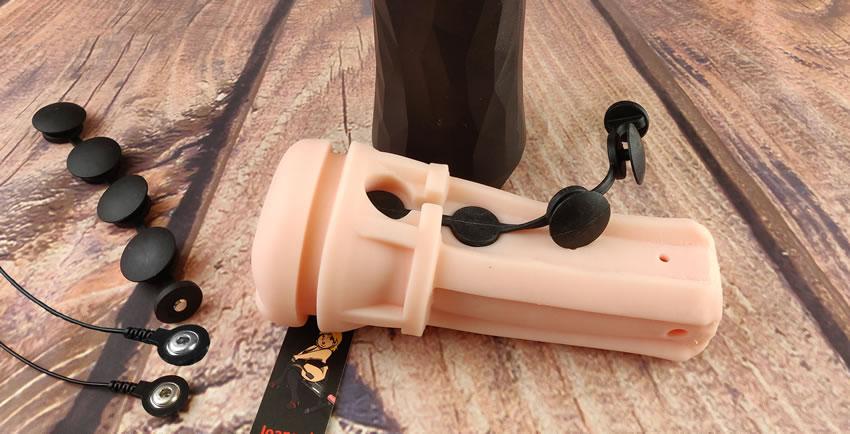 The MyStim Opus E combines e-stim with the classic fleshlight style masturbator sleeve
Medical Play Electrodes
E-stim lends itself very nicely to medical play scenarios, and you can even get an Electro-Speculum (read my review of the Electro-Speculum). Just like a regular speculum it is inserted into a vagina and used to open it up, you could, of course, use it anally too. It is also a bipolar electrode, and it delivers some incredible sensations, and the kink of being opened up while being stimmed is so enjoyable, I love it.
You can enjoy some electro skin play using the E-Stim Systems Double Pinwheel (read my review of the Double Pinwheel). Just spread some water-based lube or electro gel over the skin and roll the spikey teeth across your skin for some breathtaking sensations. As well as the pins inducing lots of sensory fun, the e-stim feelings that each generates are beautiful.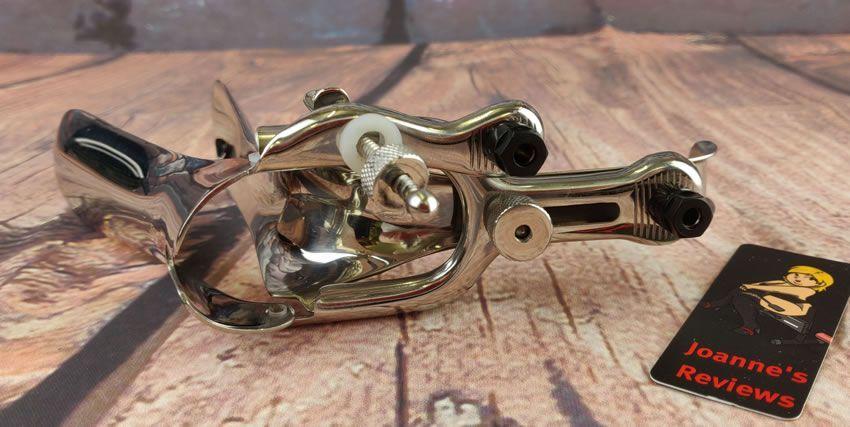 The E-Stim Systems Electro Speculum can really kink up your e-stim play session and it is great for medical play
Summary
E-Stim is now a mainstream activity and one that is capable of delivering mind-blowing orgasms and sensations. The variety of equipment is mindblowing, and it is lots of fun to mix and match equipment from different manufacturers to explore this activity.
Check out the full range of products available from these three very reputable manufacturers:
Also, do be sure to check out the e-stim electrodes that I make and sell here.
I hope you have fun with your e-stim equipment and it delivers a shockingly good Christmas.
Give a shockingly good gift for Christmas, Check out these E-Stim gift suggestions from Joanne.
Click to Tweet