So, credit to miralicious90 on smartstim.com for his fantastic idea and 3D design. I love his simple design, but I have decided to push it a little.
I am producing two versions, a straightforward one and one with bells and whistles. As usual, I will make the 3D printable part files freely available so that anyone can make their own as well.
Why make one with bells and whistles? Well, why not. I want to see how fancy I can make one and also what effect that has on the price. Obviously, the more complicated I make something then, the more likely it is to fall over and go belly up eventually. But, I wanted to push my design skills, and also I am a bit of a gadget geek.
I have ordered enough "bits" to allow me to make two models, the Skoda (no offence intended to Skoda drivers) and the Ferarri.
So, in essence, I plan on combining these toys: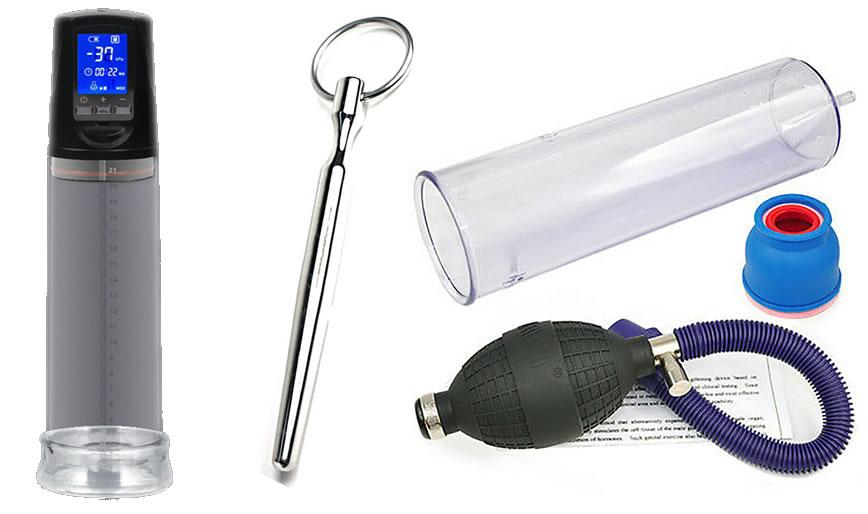 I will keep everyone posted on my forum as to how I get on and eventually I will produce a full build article detailing it all in a step, by step manner.
Happy Stimming everyone.
---
UPDATE 24/12/19, I have finished designing the acrylic tube cap with its seals and I am ready to print out a prototpye.
Joanne's Forum Post About This Vacuum Sounding Penis Electrode
---
UPDATE 16/01/20, I have now finished my design and built a prototype that is very effective (my Stunt Cock loved it). I have written a build guide for anyone wanting to make one themselves:
How To Make A DIY Penis Vacuum Pump E-Stim Sounding Electrode
Joanne is designing a Vacuum Penis Enlarger crossed with an E-stim Penis Sound Electrode, it should be very kinky.
Click to Tweet