Fetlife, you are amazing!
So earlier this week, I was posting some pics of one of my newest e-stim electrode designs on Fetlife, and as usual, I tend to check out the groups on Fetlife. One group I subscribe to is called "UK KINKY THINGS FOR SALE". As its name suggests, it is a classified advert section of the site, particularly for BDSM kit in the UK.
My attention was drawn to some dungeon equipment being sold off, and I couldn't believe my eyes when they fell on this spanking bench.
I have no idea who the manufacturer is, but it's the same spanking bench that we enjoy in our local swinging club's dungeon - The Attic Experience in Derby.
But this one was a little better as it sits upon four caster wheels and is perfect for me in my office/workshop/kinkcave. It means I can wheel it out when reviewing BDSM impact play toys and wheel it out of the way afterwards - perfect.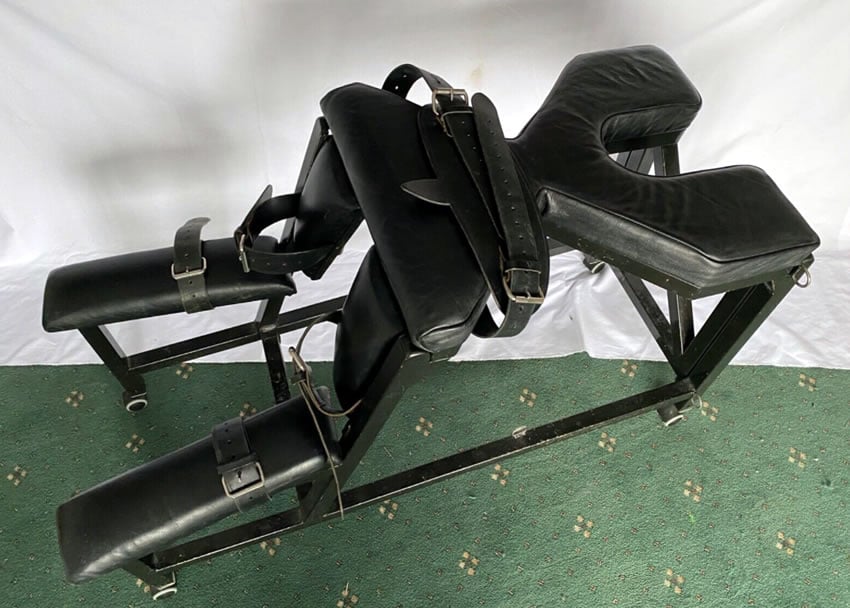 Words cannot easily express how excited I am to have the space to own this.
It is not new by any stretch of the imagination, but the leatherwork on it is sound, and it has a nice broad back restraint that I love. The metalwork is a little chipped as it has seen five years of use in a Pro-Dominatrix's dungeon.
I think it will scrub up nicely. With the help of Stunt Cock and sub'r' (who has a vested interest in renovating it quickly), we will strip it down, sand back the paintwork and give it a nice new coat of paint.
I think Hammerite Red for the metalwork will contrast with the black leather nicely, and it will add a little bling to this well-worn old spanking bench.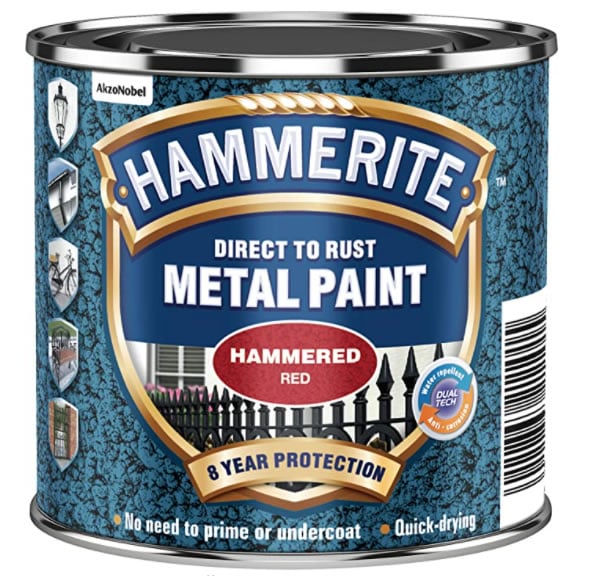 I think Hammerite Hammered Red will look fabulous.
Road trip, anyone?
But before I can even think of starting to pull it apart to clean and prepare it for painting, we have to collect it.
My car is too small to fit it in, and so Stunt Cock will be taking a van to go and collect it; sub'r' will be accompanying him on the trip to act as a second set of hands (I also suspect, for added entertainment along the way too). They will be going down to Ashford in Kent on Friday, and that is a four and a half-hour drive from here.
I am not happy with him driving there and back all in one day, and so they will be staying in Ashford overnight before coming back up to me in the kinkcave on Saturday. So if any of my readers are in Ashford or nearby, please say him to them if you spot them.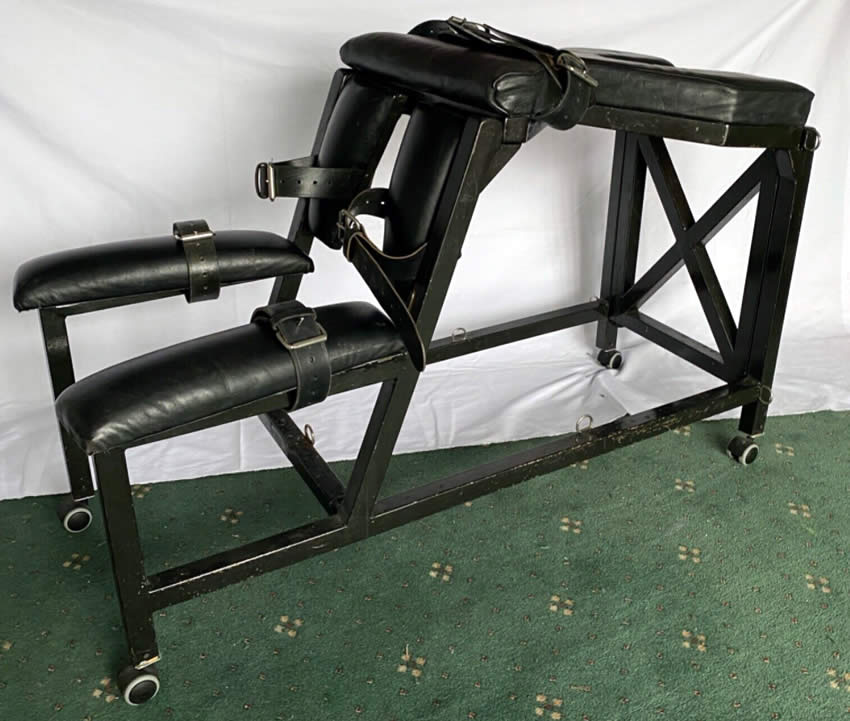 It is such a comfortable spanking bench with its cutouts for boobs and face LOL.
I am excited to own a spanking bench finally and am looking forward to enjoying using it once we have it renovated. It is perfect timing, too, as I have just received a package of BDSM kit from Igor and Alesya to review for Passion Craft Store, so watch out for those reviews soon.
The Beige Leather BDSM Whip that they sent is utterly fabulous, and I am looking forward to using it in conjunction with this spanking bench.
So I am signing off now and pouring myself a nice drink, and all I can say is "Bottoms Up".
Check out Joanne's new (old) spanking bench that she is planning on renovating @JoannesReviews.
Click to Tweet