I am over the moon to be reviewing these bi-polar electrodes
One of the things that I love about being an established reviewer is when companies approach me to review brand new products, and sometimes I am asked to provide feedback on pre-production models of future products.
I love being asked for my thoughts and feedback on future products, it really does fill me with a sense of being valued and it is nice to have a say in the future of the types of sex toys that I enjoy.
I was blown away this week when E-Stim Systems who are my all-time favourite manufacturer of E-stim or Electrosex products got in touch and told me that they have sent me a surprise to review for them.
You can imagine my surprise though when a box arrived, and I opened it to find this before my eyes.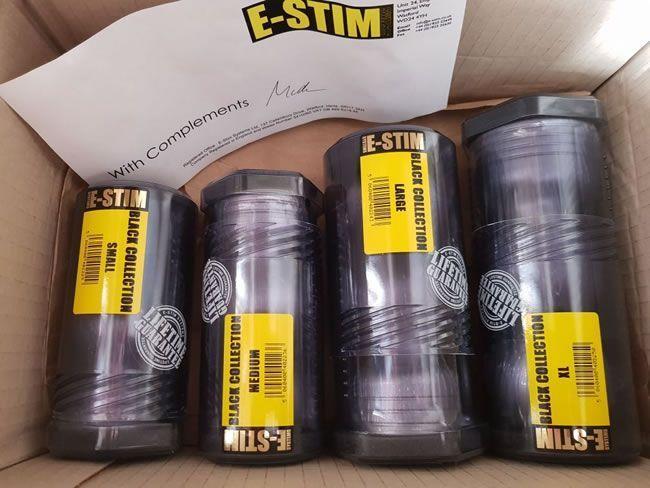 I could hardly contain my excitement when I saw all four electrodes
E-Stim Systems have sent me the entire new Black Collection to evaluate, and I was buzzing. These stunning looking bipolar electrodes are based on one of my all-time favourite, the Bobble. But E-Stim Systems have given ti a bit of a BDSM overhaul, creating a dark version of it that I think looks stunning.
Their new luxurious satin finish and the shiny black insulator give these electrodes a meaner look that is very pleasing on the eye. I can imagine a set of these adorning every dungeon in the land as their looks will naturally lend themselves to BDSM electro-fetish scenes.
I am reviewing them, and it is proving to be a fantastic excuse for lots of hands-free e-stim orgasms. You will have to see my full review to find out my final verdict on them, but you have to agree, they do look the part, don't they?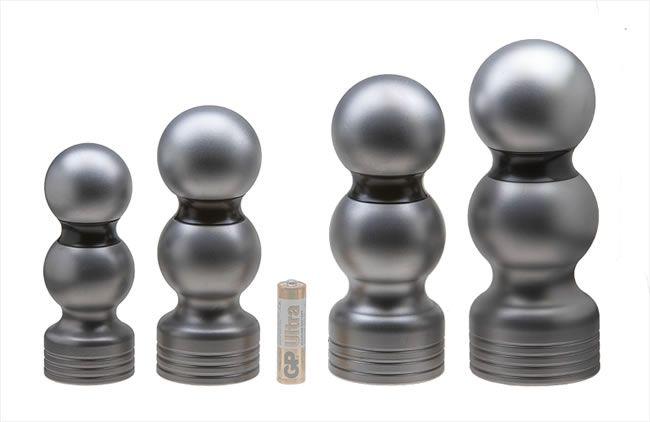 The Black Collection has sizes suitable for all users
Check Out the Black Collection at E-Stim Systems
My review is now written and they are amazeballs, check out my Review of the E-Stim Systems Black Collection.
---
Disclaimer - This post contains affiliate links and if you purchase something when you follow one of these links I may receive a small commission at no cost to you. For more information check out my disclosure page.