My toy bags are at their bursting point and I need to downsize a bit
As a sex toy reviewer, you can understand that I have a vast collection of sex toys that increases in size every month. I am currently faced with a problem, and that is storing all of the toys that I have reviewed.
Since I can't keep using everything as firstly, there aren't enough hours in the day for masturbating that much, and secondly, I'd break my foof. I, therefore, need to downsize my sex toy collection.
So I am left with a dilemma, do I throw perfectly serviceable sex toys out or offer them to a new home for a very reasonable price. No prizes for which option I am going for, and so I have decided to provide the sex toys that I can sterilise and that have non-porous materials like glass, metal and silicone for sale.
All of these toys will be washed and cleaned with an anti-bacterial sex toy cleaner before shipping. Some have their original packaging while others don't. The prices listed include shipping by recorded delivery to addresses in the UK, if you want me to ship abroad then just get in touch for a shipping quote.
I will use the funds generated through the sale of these toys to buy new ones to review and so my blog will benefit from these sales. So on with the current offerings and these are:
Seahorse Dildo From Mr Hankeys Toys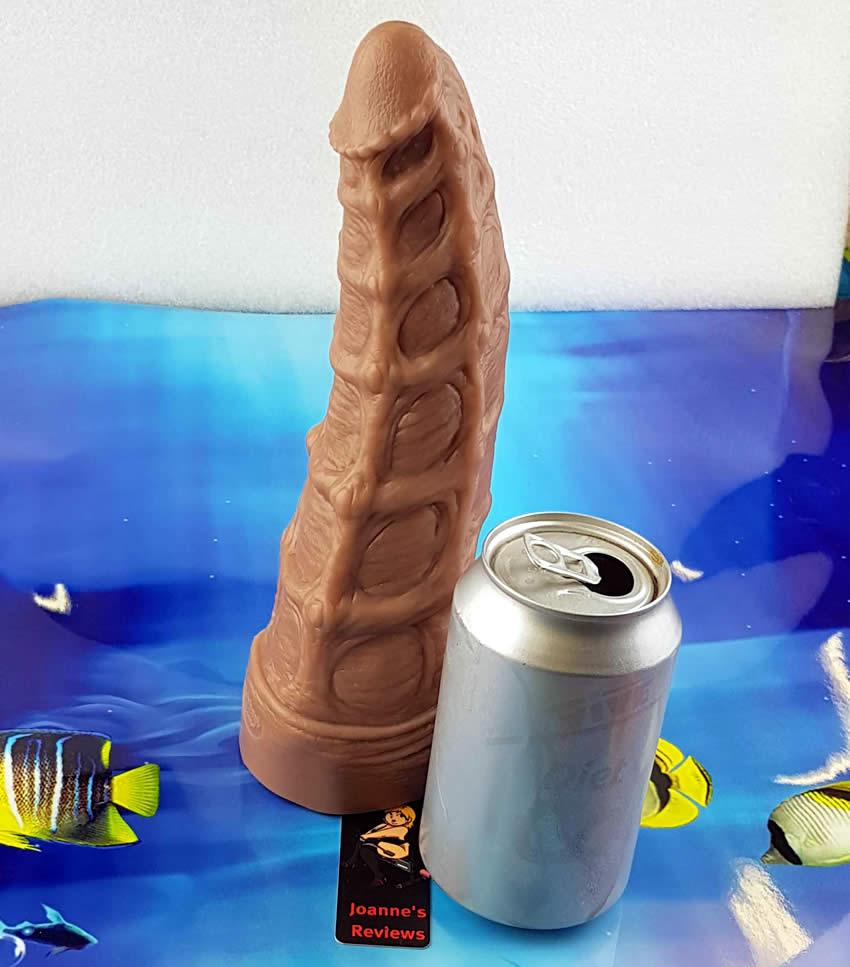 This behemoth of a dildo has a Vac-u-lock hole in the base for strap-on harness or fucking machine fun, and it is amazing. It is probably the most textured dildo that I have ever enjoyed, and I will be sad to see it go as it is lovely. It measures in at 25.4cm / 10" long and you can insert 22.4cm / 8.75" of it. Its circumference is a very filling 12cm/ 4.75" at the head, 17.8cm / 7" near its middle and 20.3cm / 8" near the base. Produced by Mr. Hankeys Toys in the USA it retails for $134.90, and you can read my full review of it here - Review Of The Seahorse Dildo From Mr Hankeys Toys
Asking Price: NOW SOLD
Hercules Silicone Vac-u-lock Dildo From Godemiche - Large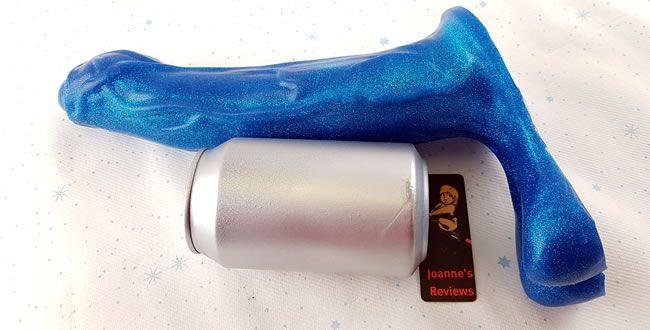 The Hercules as its name suggests is a dildo to be reconned with. This one is the large, and it is in Effulgence Glitter Blue. It features a huge pair of balls and a Vac-u-lock hole in the base for strap-on fun or for attaching it to a fucking machine. This is a fantastic dildo and measures in at useable length 9"/22.8cm, Head circ. 6"/15.5cm and Shaft base circ. 7"/17.7cm. A very nice blend of silicone makes this a beautiful dildo on the eye. Made by Godemiche in the UK, this one retails at £85, and they don't usually come with the vac-u-lock base, so it is unique. You can read my full review of the Hercules Silicone Dildo From Godemiche.
Asking Price: NOW SOLD