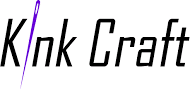 About KinkCraft
KinkCraft was born of the desire to be able to teach others how to create useful and kinky sex toys easily, with minimal fuss through the use of high quality instructional videos. They want to show you how to make their kink rather than having you read how to make it.
I found their instructional videos to be very professionally made and allow you to view and rewind them over and over again so that you never miss a trick or step and even the most complex of knots are easily explained. This is invaluable when you are making one of the kits.
They have an excellent range of paracord based kinky items that are a lot of fun to make and use.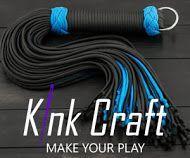 Their mission is quite simply:
If there is one thing better than really good kinky toys, it is really good kinky toys you made yourself.

We want to teach you everything you need to know to make your own toys and have a lot of fun doing it.
Having made up two of their kits now I can attest to the fact that they are both fun and very therapeutic to make and they give you an immense sense of satisfaction when you view and use the finished product.
Delivery
The figure of eight cuffs arrived in plain packaging as you would expect, however when you open the box you are greeted with an amazing inner box that contains the kit. When the kit arrived it really did feel like an early Christmas present with the presentation of the box, and the contents being wrapped in colourful tissue paper. It's attention to details like this that really sets KinkCraft apart from a lot of companies and it just shows their customer centric attitude.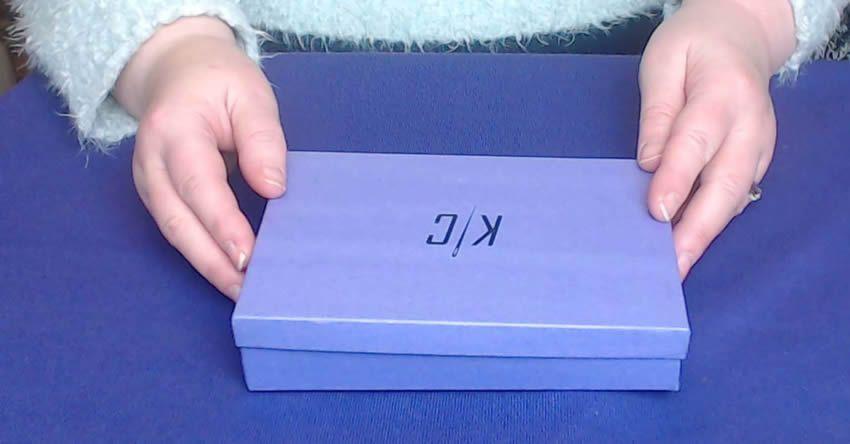 I love the packaging that KinkCraft use, it really does make the whole kit rather magical.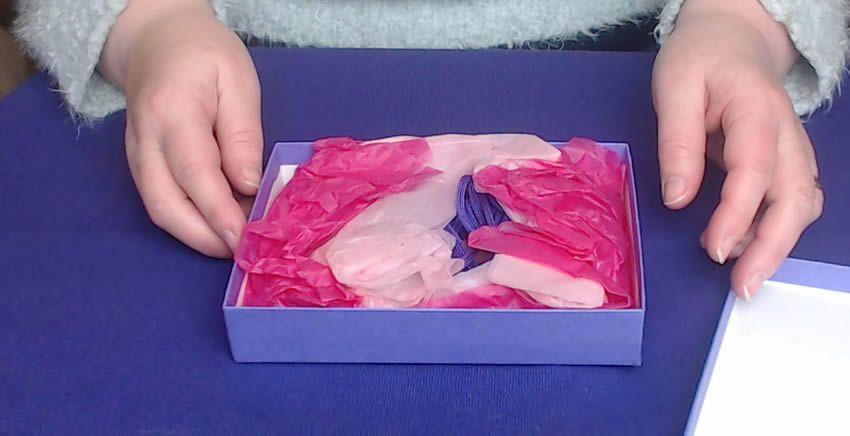 Features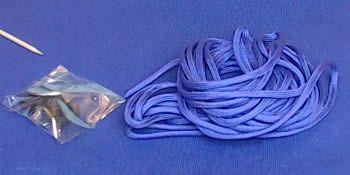 Inside the package you will find a single length of paracord that you will need to cut to length, a card with the webpage link and a code. You also get a black plastic quick release buckle, a stainless steel ring and a wooden pokey stick. All of this is nicely nestled in a bed of tissue paper.
You use the code on the card to obtain the training video for free.
This is the info I was given:
From the top menu select courses
Then beginner courses
Then the relevant course
Add the course to your cart by selecting "Buy this Course"
Go to the checkout and enter the code from the card into the relevant box, then click apply
Don't forget to click the "Accept Terms & Conditions" checkbox then place the order
Personally I registered an account before obtaining the course, as I thought it would probably make it easier, to go back to the course later.
Simply go to the KinkCraft website, put the correct course into your basket and enter the code from the card so you get onto the course for free.
You find nearly everything you need to make the cuffs within the box, with the exception of a tape measure, scissors and lighter.
The kit is available in two sizes Small-Large (16.5cm-20.5cm) and XL-XXL (21.5cm-23cm), it also comes in a choice of 5 colours (Black, Blue, Purple, Red and Princess Pink. I opted for my favourite colour - Purple.
Making The Figure Of 8 Cuffs
The paracord is a single length, but it's very easy to cut, just be sure to follow the instructions before you do cut the cord as there is no going back if you cut it in the wrong place.
You start by cutting the paracord into the lengths required and then you attach one end of the quick release buckle and the stainless steel ring before starting to weave the paracord together to form the main body of the cuffs. Every step on the build is shown in detail in the training video.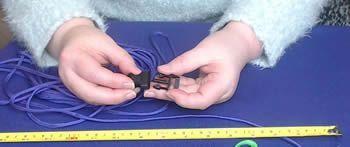 This one was a little bit more fiddly to make than the mini-flogger, as the length of the paracord is a lot longer and you have to keep an eye on which length of cord you need to use first each time. It is important that you always start each knot with the correct piece of paracord.
I forgot on a couple of occasions which is why mine isn't in the lovely straight form that Kink Craft show. I could have undone it all and redone that section, but to be honest I didn't think it would matter so much in the end. Whilst I was making the cuffs, the twist didn't look too bad, and as I have a problem with my hands (arthritis) the thought of undoing the work didn't bode well. On completion though, I wish I had gone back and re-done those sections to give the cuff a much more professional look.
The course lessons are easy to follow, although on a couple of occasions I did need to go over it again to ensure I was doing the correct thing, but again this is very easy to do. I did need to pause the video a few times until I could catch up with the instructor.

Once you get down to the weaving it is very easy to carry on whilst watching tv, as you do the same weave just alternating sides, until you cover the length of cord between the two clips. The only thing I would say about this though is that I don't recommend making this with a cat or dog in the room, as they kept trying to help me out with the dangling pieces of cord lol.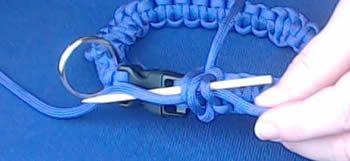 This wouldn't take long to complete for anyone who doesn't have any problems with their hands, but I did need to continue the next day to give my hands the break. That said though I had no trouble making it and got a huge sense of satisfaction when looking at the finished product. It just goes to show you that even someone with arthritis in their hands can attempt and compete one of these amazing kits.
The lovely thing about this set is not only can you make a lovely looking set of cuffs, you can size them to whoever the person that they are planned for, so you can make them as small or as large as they need to be. Just measure carefully, and do follow the instructions when it tells you to check the length again once you have started to weave, to ensure that you haven't adjusted the size accidentally.
The best bit though is the fact that you have the pleasure of using something you have made yourself.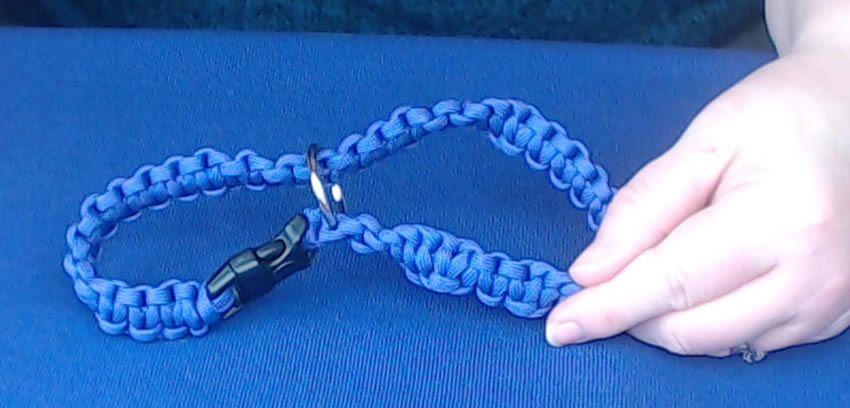 Use
With an evil glint in my eye I used in on my other half together with the mini-flogger that I had made - yay for me. I must say that they do work very well indeed and whilst the finished cuffs look a bit big on me in the pics they came out to be the perfect size for restraining my hubby. Oh the things I did to him that evening, no doubt I will get some comeuppence at some time.
Performance
The cuffs are very functional indeed and surprisingly comfortable for the wearer, paracord just feels so nice. They worked well and both of us love them, I am kicking myself for not backtracking whilst making them to sort out the kink (sorry KinkCraft) but I guess they match me - 'kinky' and one of a kind.
These cuffs are very comfortable to wear and you can do so for long periods of time so if you fancy pampering your subbie or other half I am sure they will appreciate that.
You do get a tremendous sense of satisfaction out of making and then using the figure of eight cuffs.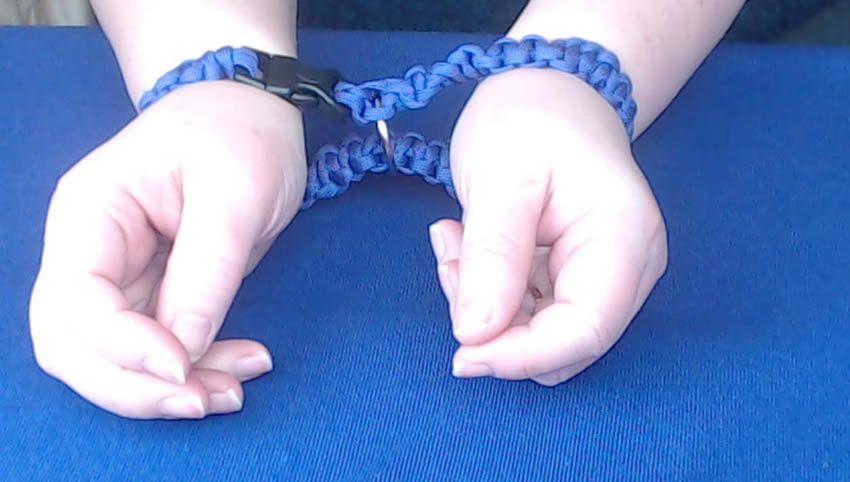 Key Features
Key features:
Choice of five colours
Very effective set of cuffs
Kit comes in two sizes
Hand made - by you
Final Thoughts
I had a lot of fun making this set of figure of 8 cuffs, again it allowed me to use my hands to make something unique. Yes it isn't perfect but neither am I and I love it none the less. A kit like this allows you to produce your own kink items and believe me there is nothing more satisfying that when someone asks you where you got something from and you reply - "I made it myself".
Check out the other kits available from KinkCraft.co and give it a go yourself.
Recommendations
I would recommend this sex toy to:
Anyone looking for a unique sex toy that you can make yourself.
Anyone looking for a set of cuffs made out of an unusual material.
Anyone looking for a pleasant distraction as making it is very therapeutic.
I wouldn't recommend it to anyone who:
Doesn't like making things themselves - you could buy a ready made one instead.
Joanne's rating
Where Can I Get One From?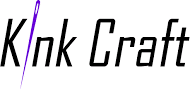 You can get this great little kit from KinkCraft.co for just £10 for the course itself or £15 for the kit that comes with the course included for free. This is amazing value for money and I can't recommend the kit highly enough.
I was sent this kit in order to review it and this review doesn't contain any affiliate links.
I would love to hear what you thought of this review. What can I do better, what did you like? Let me know in the comments form below. Thank you for taking the time to read it. Joanne xx