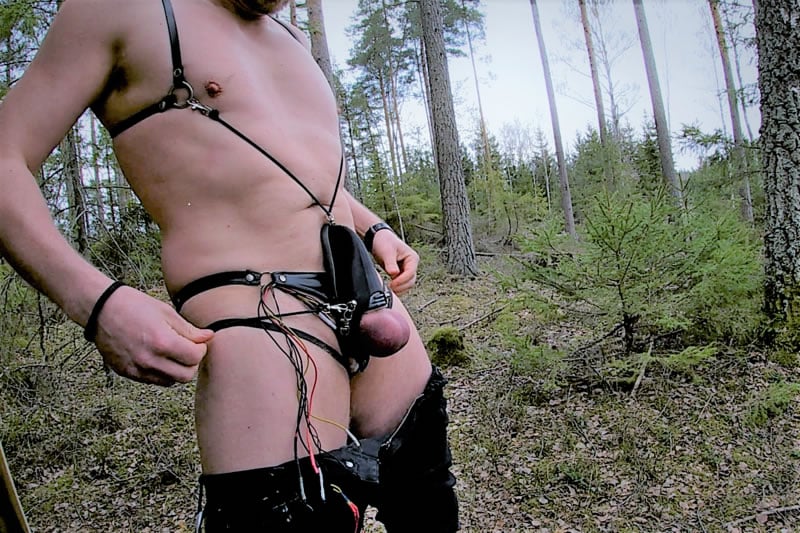 I love this picture of the designer modeling the ESS Cup.
He has even written a bill of materials and tells you where to purchase the bits you need to recreate his shield cup. The instructions contain enough information to build one and even has advice on how to successfully 3D print a cup for your own use. What I love about this design is just how much effort went into creating it and the included instructions. As someone who designs e-stim related products myself I can appreciate the effort that went into its design and I am glad that Ted.io.us has decided to share the design with the community.
There is a zip file containing everything you need to create one of these as a kinky project. Ted.io.us has included two different STL files for two sizes of cup (14cm and 16cm), giving you some flexibility as to which one you opt for.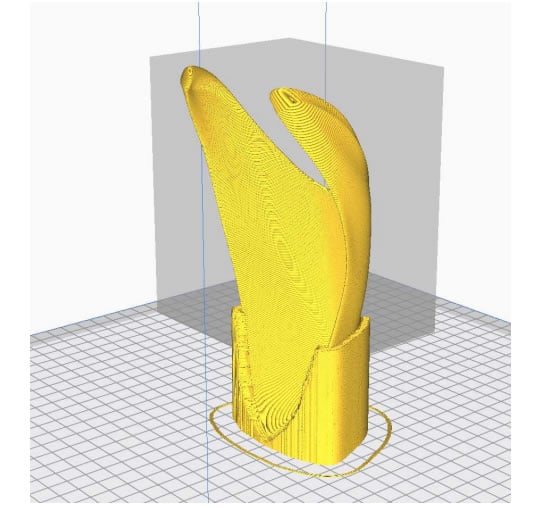 The ESS Cup should be printed in this orientation.
You can pop on over to my E-Stim Discord Channel if you want to chat about the design or interact with the designer.
You can get the zip file containing the instructions, BOM and two different STL files from my STL repository.
If you decide to make one, I would love to hear about your experience building one in the comments section below or over on my Discord Channel.
Happy Stimming.
Check out the 3D printable DIY penis shield, the E-Stim Shield Cup over on Joanne's site.
Click to Tweet