About E-Stim Systems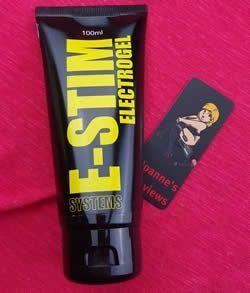 E-Stim Systems are based in Watford and they have been producing some amazing pieces of e-stim equipment since 2004. They started off in a garden shed and have grown and grown. They have complete control over the manufacture of their products which are made in house and that gives them the confidence to offer lifetime guarantees on their products.
As innovators they were the first to produce a dedicated audio driven control unit the ABox, the worlds first E-Stim Remote. Their range of electrodes, ancillaries and power boxes is second to none and all of my e-stim kit comes from them as I love their range and ethos.
Both customer support and care is great and they are also a really friendly bunch of kinksters.
Delivery
I have never had a problem with any delivery from E-Stim Systems they use a reliable service and always pack orders very discreetly which is great.
Features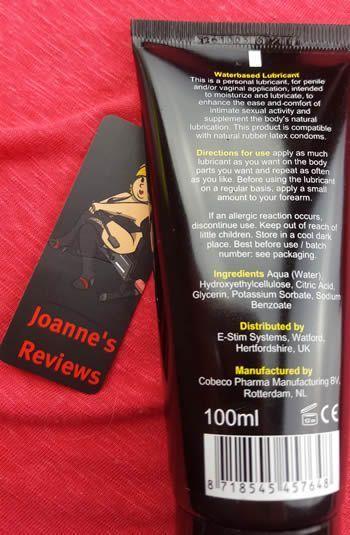 E-Stim Systems took over a year to perfect the blend of ingredients used in their new E-Stim Systems Conductive Electrogel time well spent I believe as it is a very nice lube indeed. It comes in a black 100ml tube with a flip off lid which when closed effectively caps the tube so no more leaks in your bedside drawer.
This is a water based lube and that is my favourite type of lube.
The first thing that I did when I received the Electrogel was to check out its ingredients to see if there was anything there that usually disagrees with my lady bits, it contains:
Aqua (Water)
Hydroxyethlcellulose - A thickening agent used in lots of lubes and hair gels, it is considered non toxic.
Citric Acid - Used to maintain a good pH balance.
Glycerin - This is used to keep the lube slippery but it can increase the chances of yeast infections in some women. It doesn't contain sugar but it can be converted to sugar in the vagina. I don't have a sensitivity to it though some may.
Potassion Sorbate - A preservative.
Sodium Benzoate - Another preservative.
So nothing nasty in there like parabens, the only ingredient on the watch list is the Glycerin, I don't have problems with it but I know people that have to be careful with it.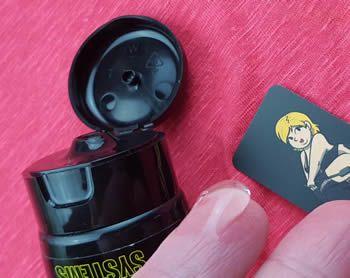 I must seem weird but the second thing I do with a new lube after checking out the ingredients is to sniff and taste it. The reason for this is it something smells terrible you can bet your bottom dollar that it won't be going anywhere near my lady bits and if it tastes bad then it will rule out its use if oral is to feature in my fun and games. I am happy to say that the Electrogel had no discernible smell or taste which means that oral is a go - yay for me.
The third thing I look at is the viscosity of a lube or in every day terms "how runny it is". I usually put a drop onto my finger or the back of my hand and hold it at different angles to see if it stays there or if it runs. Why would I do this you ask? Well if a lube is too runny it is a pain in the backside to apply where you want it, it runs everywhere and you end up wasting a lot of it or having to refresh it often.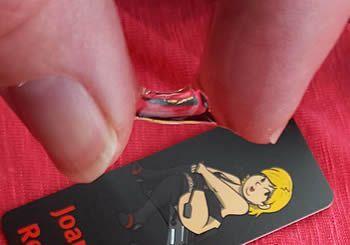 I like thicker lubes as they stay where you want them to and in my experience they last longer too. Electrogel is deliciously thick, living up to its name and that's a very good thing, it runs very slowly and you can pinch it between your finger and thumb and draw it out as it is so thick. I can apply this gel to an insertable or dildo and it won't drip off onto the sheets and of course there is no waste.
All in all first impressions are very good indeed, nice packaging, minimal ingredients, no smell or taste and it's nice and thick. But of course it can only really be graded on its performance and so now for the interesting part of the review.
Use
For my first session with some Electrogel I opted to use my Flange bi-polar electrode and my Deviant bi-polar electrode.
I decided to warm up with the Flange before moving on to the Deviant. I applied a little of the Electrogel to my labia, finding it so easy to do so as it isn't runny. I got it exactly where I wanted it, a little certainly goes a long way. Next I connected the Flange to the cable from me Series 1 Power Box and then applied a small amount to the flange rubbing it all over it to get it slippery.
Insertion was really easy with the Electrogel as it is also an amazing lube which surprised me, as I initially thought that it may have been designed focussing on its conductive properties and I am happy to report that this isn't so, this is one fine lube as well.
Once fully in I switched on the power box on a low setting and relaxed enjoying the feelings it produced which can be described as that of butterflies stimulating my insides with their wing beats. I then moved things up a notch and really enjoyed myself. I rubbed some of the Electrogel into my clit as I enjoyed the feeling of the electrode fucking me in time with the pulses and it wasn't long before my first orgasm ripped through me.
After coming back to this planet I slid the flange out and dried my fingers before moving the leads over to the Deviant electrode. This is my favourite electrode by far, the texture is sublime and I will often just fuck myself with it and this is exactly what I did after applying some more Electrogel to it. I really enjoyed the texture as it slid in and out with ease, at no point did I need to top up the Electrogel as I found it to be quite long lasting. I finished off by using the Series 1 Power Box again to cause my pussy to spasm making it feel like the Deviant was moving back and forth on its own.
Fucking Machine Friendliness
Just to confirm my initial thoughts about it being a great lube as well as an e-stim conductive gel I set up the Shockspot and used it to give myself a third and final orgasm. I had it on a really fast setting and felt very little friction at all, I can see me using it again for Fucking Machine sessions. I need to get myself a small bi-polar electrode now so that I can use the Series 1 anally whilst getting fucked hard by my machines. But I digress, as a lube Electrogel is also excellent, as a conductive gel it is fantastic as well.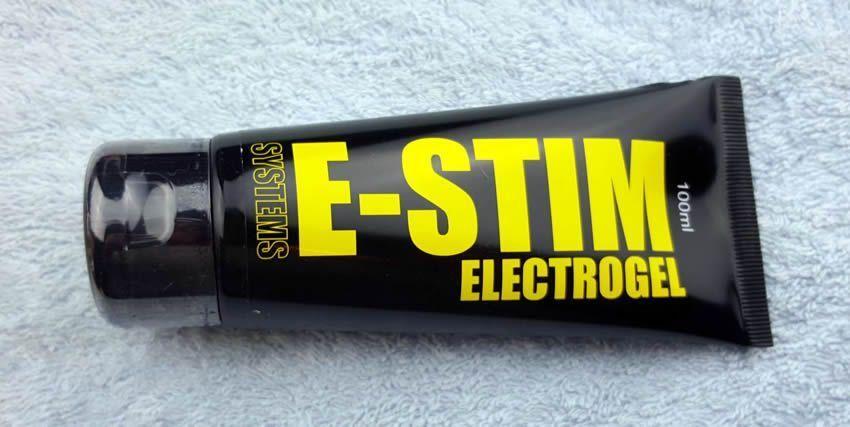 Performance
As a lube I really like it due to its consistency and long lasting properties, it is water based which makes cleaning up really easy and has minimal ingredients. As an conductive gel it is great, I had no hotspots when using it as it coats everything well and creates an excellent contact.
Don't use it anywhere near your self adhesive sticky pad type electrodes as it will cause them not to stick at all, just remember to wipe your fingers before attaching any of these.
I would love to try it out with a pinwheel or electro whiskers as if you rub it into your skin it hydrates it and makes your skin nice and soft so I imagine that skin play could be enhanced by it as well.
Key Features
Key features:
Water based formula
Excellent conductive properties
Nice and thick consistency
Moisturises
Excellent lube properties
Final Thoughts
I like Electrogel, in fact I like it a lot. I was surprised at just how good it is when used as a lube let alone when using it in electroplay. As it is easy to apply and not too messy it is also very cost effective as you won't be wasting a lot.
Recommendations
I would recommend Electrogel to:
Anyone looking for a conductive lubricant for e-stim play.
Anyone looking for a good water based lube.
I would'nt recommend it to anyone who:
Has an allergy to Glycerin.
Joanne's rating
Where Can I Get One From?
You can get the Electrogel from E-Stim Systems for £8.99, which is really very reasonable indeed.
Website links:
From their humble beginnings in a garage back in 2004 E-Stim Systems has grown and grown with an army of loyal customers. They manufacture their own goods and that gives them total control of their range of equipment, they even offer a lifetime guarantee (how's that for confidence).
Check out their great range of Intro2Electro™ Packs, E-Stim Systems and the Flange™ electrode.
Check them out and don't forget to tell them that Joanne says "Hi".
---
If you enjoyed reading this review then check out my other reviews of E-Stim Systems products:
CONTROL BOXES
PUSSY & ASS ELECTRODES
PENIS/BALL PLAY
OTHER
Website links:
---
I was supplied with this lube in order to review it and this review contains affiliate links. If you clear your cookies, then click through one of these affiliate links before making a purchase, I'll make a small commission at no extra cost to you. This money will be used to run this blog and of course buy me new sex toys to review. Many Thanks!
I would love to hear what you thought of this review. What can I do better, what did you like? Let me know in the comments form below. Thank you for taking the time to read it. Joanne xx