The AXIS comes with four monopole self-adhesive pad electrodes together with two cables to connect them to the control box.
You also get a stereo input lead and a belt clip so you can go mobile with this unit.
The main new feature is the gesture control system that uses optical sensors to monitor and to react to hand gestures made in front of the control box. This could be very interesting and it also has a 3D accelerometer so it can be moved to control the outputs - think electro whip for an example.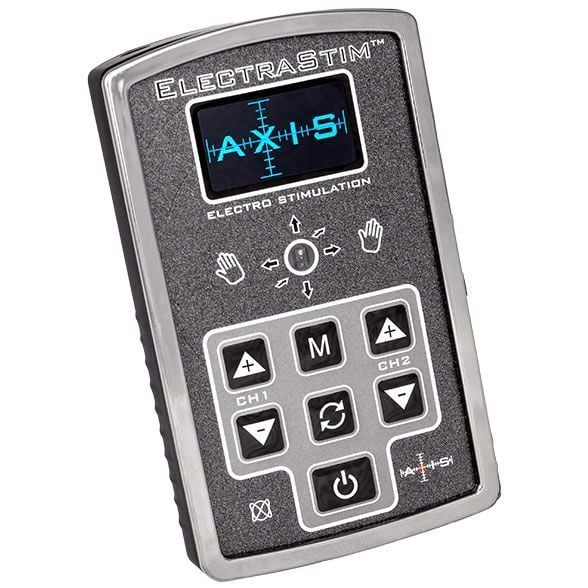 The Electrastim AXIS is packed full of features
Another great feature is that it has the ability for the user to update the internal firmware (just like with the E-Stim Systems 2B) so users can keep it constantly updated with new features as they are added.
It comes with a one year warranty that can be upgraded to a three year one (for free). They haven't asked me to review one but I would be delighted to be able to do so one day.
It carries a hefty price tag of £349 but with its features, I am sure it will be a well-received control box.
You can find out more about it on the Electrastim Website.
I have now reviewed the Electrastim AXIS so click here to read my review of the AXIS.