DELIVERY & PACKAGING
My order arrived quickly and in a plain brown cardboard box with no indication as to its contents. I always receive a great service from sextoys.co.uk I have always found them to be very professional and speedy.
The dildo arrived in smart packaging and the dildo inside the box actually came in a red velvet bag which was a nice touch. This type if dildo can attract dust so its good to have a storage bag for it.
FEATURES
This pink dildo is PVC based and when you open the box and take it out of the bag you will notice a smell common to this type of rubber toy. I washed the toy in mild soap and it all but disappeared.
It is 8"(20cm) long and 1.75"(4cm) wide which makes it a comfortable toy to use, it is lightly textured and features a painted tip. Its base has a hole for the Vac-u-lock system and it is easy to fit and remove from a harness or a Fucking Machine.
The veins that are sculptured on the dildo feel great in use and whilst not being very pronounced they are very good in use, just the right size to stimulate without irritating.
This dildo is quite flexible which makes it ideal for use on a Fucking Machine as it will allow you to move around slightly as you enjoy the sensations of it sliding in and out of you without risk of injury.
If you are looking for a larger dildo then a good one to consider is the Doc Johnson Kong Dildo
FUCKING MACHINE FRIENDLINESS
As I have already said this is a great toy and looks great on the F-Machine Pro or any other fucking machine that uses the Vac-u-lock system. I noticed no reduction in its maximum speed which means for very high speed action with this sex toy. The vac-u-lock system held it in place no trouble at all. It still amazes me as to how effective a mounting system it is.
PERFORMANCE
I love this toy, it is very nicely sized, it is not too wide and so does not stretch you too much as it enters you. This means that you can use it for a very long time on a fucking machine without becoming sore.
I find that PVC toys like this one need a little lubricant to start with and I like the SPUNK range of lubes when I use my fucking machine.
This is a nicely sculptured dildo that carries a lot of surface texture that feels great in use. The veins down its side come into their own when this dildo is used on a Fucking Machine, feeling sublime in use. I have not taken this toy anally but I would imagine that the same could be said if you were using it anally on a machine or by hand for that matter.
The flexibility of this toy does allow for a little movement as you get pounded by the fucking machine and if you squeeze it out as you orgasm it just bends out of the way rather than trying to force its way into any orifice on the in-stroke of this machine - this is something that my bum is immensely happy about as I often tighten up so much during orgasm I can squeeze it out.
I would highly recommend this toy to anyone as the Doc Johnson Vac-U-Lock 8" Classic is a great dildo to use on its own or better still, used on a fucking machine.
Summary
Pros:
Nice Length
Good Flexibility
Nicley Detailed Veins
Cons:
Slight Smell On Opening
Not Silicone
I bought my Doc Johnson Vac-U-Lock 8" Classic from www.SexToys.co.uk for £11.95
WHERE CAN I GET ONE FROM?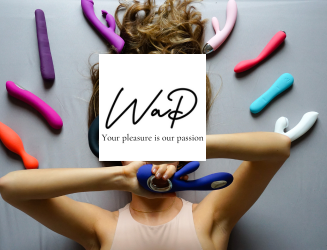 I bought my first ever vibrator from these guys and I have always gone back to them time and time again as they provide great service and some amazing special offers. They also have a huge range of sex toys.
Check out their great range of Rabbit Vibrators, Dildos and Male Masturbators.
I have watched their fetish lines of products grow and grow over the years and you should definitely check out their Fetish & Bondage Kits. The other thing that I am experimenting with at the moment is Electo Sex and they have some great products in that category.
Check them out and don't forget to tell them that Joanne says "Hi".