Custom Printed Sex Toy Charging Cable Clips
Making charging my sex toys even easier
I have just finished printing off my first sex toy chaging cable label clip using my Ender 3 printer and to be honest, I am quite happy with the results. I have always had a problem with locating the right sex toy charging cable to charge my toys. It is a common problem especially when you have as many sex toys as I do.
I used a design I found online and edited it in Fusion 360 to add the name Rocks Off to the tag. I love the results and it was a good prototype to print out. I am now going to design my own with a much smaller clip as this one is for ethernet cables so it is too loose on a USB charging cable. But it was proof of concept.

I am quite happy with my cable clip
I will redesign the file and then probably print them off in a bright colour like yellow or red to make them stand out.
UPDATE: 5th Sep 9:51pm
I have designed a new smaller clip that fits a USB charging cable much more snugly and it also uses less material. Here is the design in Fusion 360.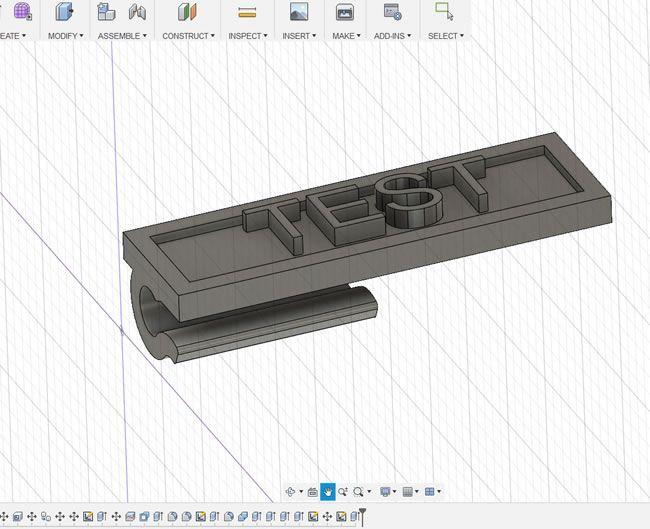 My new design in Fusion 360
---
---
You May Find These Articles Interesting