Of course, it was my phone number.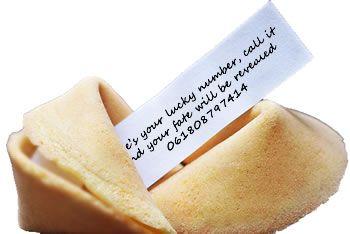 What a master plan that proved to be. If a guy rang I would disconnect. But men are not as irrational, so mostly the calls came in from young women. I would play dumb but get them talking, find out something personal, and if I thought she was a goer, I'd persuade her I was her destiny.
As I said, Jenny was the first. A buxom bottle-blonde Amazonian, about thirty. Me a virgin, fishing for luck, but I hooked her. Well, she hooked me, but I had laid the bait. Took me back to her place and yanked my trousers off before I could finish my drink. Balls bouncing off her chin as she gobbled me down, no mistake. When I was stiff as a rod she rode me like a cowgirl. The squelching of her pussy as she plunged on my pole was something to hear. Only her groans of pleasure, "yes, yes, oh my word," topped that. Her breasts bouncing so high they almost knocked her out. Then when she came, her sensual kiss was in such contrast I thought for a moment I could be in love.
But there was no time for such sentiment because I had arranged to meet Alison (another babe searching for her destiny) the following night.
And so it continued with Phillipa, Sue and so on. I could hardly believe it. All that time my mates said I had wasted reading up about the female psyche was actually paying off.
Then Annie called. The moment I heard her voice I knew I had to have her. But now I was quite the bachelor boy so have her meant a fuck or two with maybe a few free drinks thrown in. She was intrigued by the possibility that a particular number could lead to her destiny, and was convinced from the moment we set eyes on each other that I was the one.
My, she looked gorgeous on that first date. Well, all the time, really. Hardly ever wore any make-up but her skin glowed as if the sun had just kissed it. Long auburn hair tied up in a high ponytail, the tip pointing to an excellently-formed arse, the source of two sleek legs that went on forever. When she smiled my cock would jerk in my trousers, hoping for those rose-bud lips to give it some attention.
She had other ideas though, and before I knew it we were going steady and I was on the way to meet her Mum without even having got past second base. If her Mother approved, Annie promised me I would be rewarded. She looked at me coyly with her soulful eyes and Jesus, I became a believer.
After a few rounds of tea and cake over the next month, the jury was in – her Mum was a fan, I was declared a nice boy. More than that she was going away on holiday and wanted me to "help Annie look after her place."
The first few nights we slept together I was allowed to embrace her naked body as she lay close to me but no more. She didn't even touch my throbbing dick. With balls going blue the longer we were together as I couldn't find the space to wank either. Some of my other conquests had left messages wanting to hook up, but I was under Annie's spell and gave them all a rain-check.
Annie said she was going to cook a special meal two nights before her Mum was due home. After dinner, she explained how the moment she had read the message in the fortune cookie she knew it held the secret of her future - me.
She moved around to where I was sitting and fell to her knees. I bent forward and kissed her generous mouth. Pushing me away she held my eyes and began to undo the poppers on her blouse - slowly. I only got to see her breasts in the dark, now with the side lamp shining on the fullness of their plump flesh. I was mesmerised. The warm, sweet smell of perspiration on my nostrils as her shirt fell to the floor.
When she unbuttoned my fly I moved my trousers down and at the helm, my purple knob looked me in the eye, balls tight to the stern.
Shifting forward she swayed her tits, nipple points grazing the skin. My breathing quickened.
Watching Annie's tongue dart out of her mouth snatching the pre-cum. I held my breath.
Then her head bobbed down and my cock disappeared into the warmth and tenderness of her mouth. I sighed.
Hands stroking my thighs, she licked and massaged the shaft rhythmically. Expertly.
Putting pressure on the base of my cock, pulling the foreskin down and lightly caressing the tip with her tongue. Knowingly.
Then she stopped!
About to explode I howled,
"Please, Annie."
Looking up she stated,
"You love me."
"Yes, I love you, adore you." Thrusting my cock towards her, yearning for completion.
"Prove it," she smirked, shimmying her breasts over my washboard stomach.
"Yes, yes whatever you want just put your sweet lips back where they were."
Beginning to shaft my cock again, very slowly, licking her lips, me moaning, she declared,
"Marry me."
Angling my cock down and rubbing it over her eyes and warm cheeks, stopping with the knob resting on her bottom lip.
I couldn't stand it, grabbing the ponytail I screamed, "Yes let's get married, anything." Pumping her head forward and back just a few times and then pulling back as my juice sprayed her gorgeous face, dripping down on to her titties.
Well, that was it. My fate sealed too. No backing out. She wanted to remain a virgin until our wedding night, Catholic you see. That speeded up the engagement.
Here I am in the aisle at St Mary's, just thrown away my bachelorhood and staring out into the congregation - "she whispers I went through your contacts and invited a few of your friends". Smiling back, I can see Jennifer, Alison, Phillipa and Sue.
Guest Post
This is a fantastic guest post and it highlights May's amazing talent for writing erotic fiction, and I love it. If you think that you have a good idea for a guest post, then check out my guest post information page to see how your work can appear here too.