One way of mitigating this is to feed copper wire through the centre of your conductive rubber. This will prevent any hot spots and extend the life of your conductive rubber electrodes.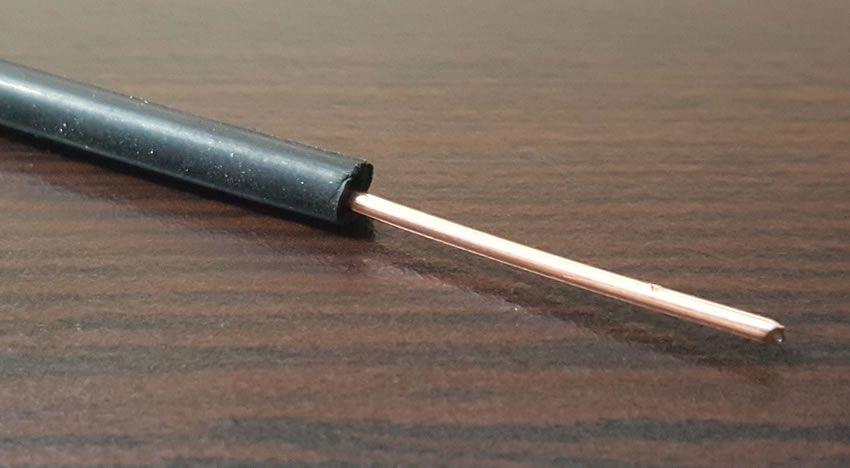 You can put copper wire inside your conductive rubber electrodes to help prevent hot spots and it will also make them stiffer
The diameter of the conductive rubber can change how it feels. Larger diameters feel softer while smaller diameters deliver sharper sensations. To smooth out the sensations from small diameter conductive rubber tubing, you can double up the loops to increase the contact area.
Conductive gel is essential when using conductive rubber. It helps to create a better contact between the rubber and your skin. This prevents hotspots and makes the sensations feel smoother.
So how do you use conductive rubber as an electrode?
The most common use by far is as a cock loop, I have reviewed two sets from mainstream manufacturers like E-Stim Systems and Electrastim. These loops are excellent quality, but you can, of course, make your own.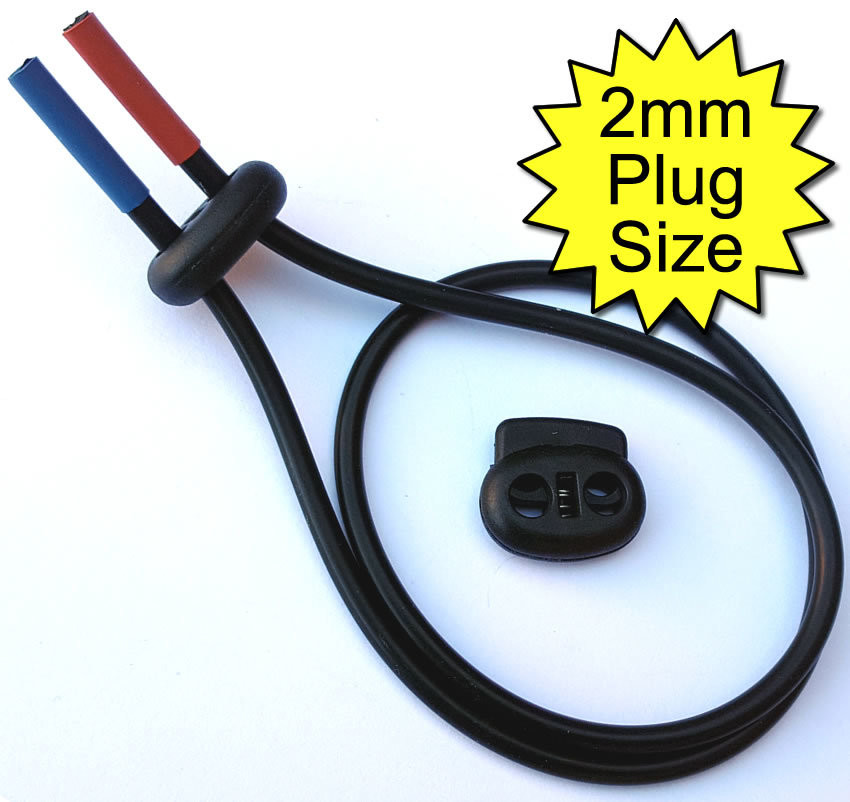 Typical diameters of conductive rubber are 4mm and 6mm. These take 2mm TENS plugs for the smaller diameter tubing. The 6mm tubing can come in different sized holes running through them so you can get some that take 2mm plugs while others take 4mm banana plugs.
When using conductive rubber as cock loops consider the nerve layout in the penis and insulate the top of the bottom loop.
I have written a very well received article about the best way to reach a hands-free orgasm by using conductive rubber cock loops on the penis. I also sell 3D printed cock loop insulators to help guys achieve the holy grail of e-stimming, the hands-free orgasm.
Insertable Conductive Rubber Electrodes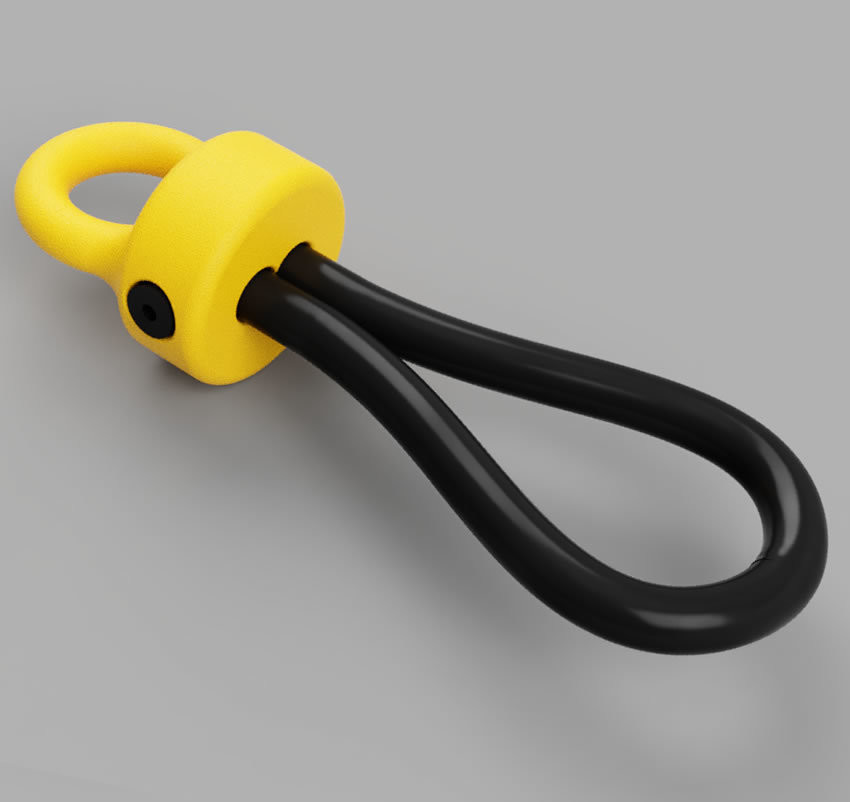 These cock loops can also be inserted either anally or vaginally. But if you place one in your anus, you should never use it vaginally. Otherwise, you risk a nasty infection there - not a good idea.
Again you need to use conductive electrogel or lube with insertable conductive rubber electrodes to aid their contact area with your skin.
Once again, I have designed some neat handles for this type of conductive rubber electrode. I call it my Didi electrode.
Nipple Play
It is possible to use short lengths of 4mm conductive rubber tubing to make bipolar nipple clamp electrodes. These are safe to use as long as the current just passes through the nipple from one side of the electrode to the other.
Never allow an e-stim current to pass through the chest nipple to nipple.
Electrode positions
My Electrode Position Guide shows lots of different ways to use conductive rubber in your stimming sessions for both men and women.
It even includes tips for tri-phase setups so definitely check it out.
Conclusion
Conductive rubber is incredibly versatile, cheap and easy to use. It is the ideal electrode material as long as you look after it.
If you have any unique ways that you use conductive rubber, I would love to hear about it in the comments section down below.
Happy Stimming.
Jo