They were met at the door by Wayne and given a personal tour of their facility, visiting stock areas, the shop floor and of course the offices. They were also treated to a sneak preview of some incredible new products coming soon.
I hope to be able to tell you all about them soon, but in the meantime, I can sit here with a smile on my face knowing what is coming soon.
Stunt Cock and sub'r' got to see the amazing CNC (Computer Numerically Controlled) milling machines and lathes that are used to produce their metal electrodes.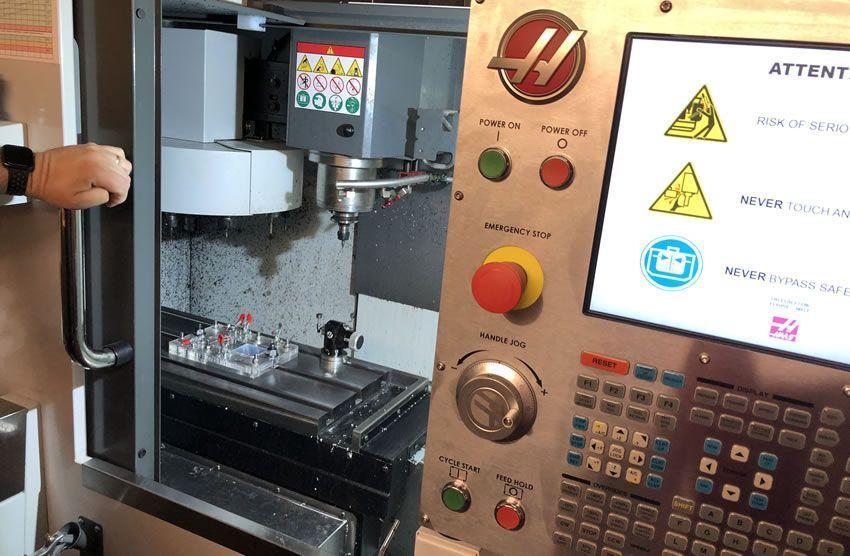 The CNC milling and turning machines are incredible and produce an excellent finish
Stunt Cock was like a kid in a candy shop because of his engineering background, and those machines explain the high quality and finish on all E-Stim System Systems electrodes. They really are impressive.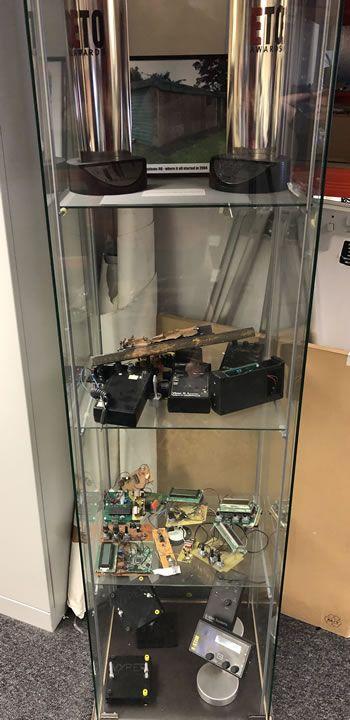 As E-Stim Systems manufacture everything in house, they have complete control over quality control. This is why they can confidently give a lifetime guarantee on their control boxes and electrodes.
They also got to see 2B Control Boxes being made in house and tested thoroughly with very professional test equipment. Before being packaged up to be sent to customers all around the world.
The stock room was a real eye-opener with shelves full of electrodes of all shapes and sizes ready for immediate dispatch.
One nice feature in a corner of their office is a display unit with some of their original prototype control boxes, and a picture of their original garden shed HQ.
They have come along way since their humble beginnings. E-Stim Systems is now a globally recognised brand with a reputation for fair play, excellent products and of course fantastic customer support.
That last point is incredibly important as when you shop online you need to know that the company that you are dealing with look after their customers.
While there Stunt Cock and sub'r' heard numerous anecdotes about ways they E-Stim Systems have gone above and beyond the call of duty to help people out.
One day I want to visit them and press the big green "start" button on one of their machines. I want to watch it take an aluminium billet and then turn it into a beautiful piece of pleasure equipment, ready to rock someone's world.
E-Stim Systems are almost ready for this year's Erofame convention in Germany. They will be shipping their display and of course their new products over to Germany to present them to adult product vendors from all over the globe. I wish them well for that. I am sure that as usual, their products will be very well received by the community and vendors alike.
Both Stunt Cock and sub'r' came away from their visit with a new level of respect for the team at E-Stim Systems. Their high standards and professionalism shone throughout their time with them, and we all can't wait to see how the new products will be received by the community.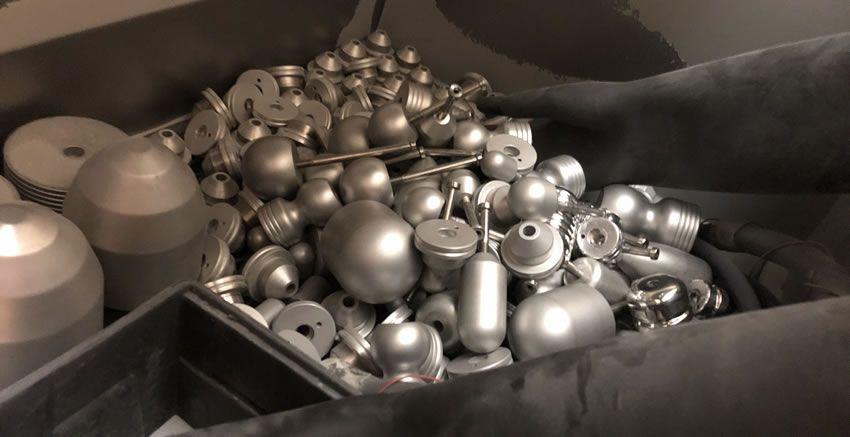 The shot blasting machine is used to give their electrodes one of their finishes, check out the size of the Decimator (left)
I have always championed E-Stim Systems because of their fantastic range of products and high levels of customer support.
Now though, after having seen behind the curtains at their factory, I can honestly say they are amazeballs.
I am looking forward to getting my hands (and other bits) on their newest products when they are released. I will, of course, let you know all about how I get on with them in good time.
You can check out their range of products in their:
They also have an excellent customer forum where you can get some great tips and advice.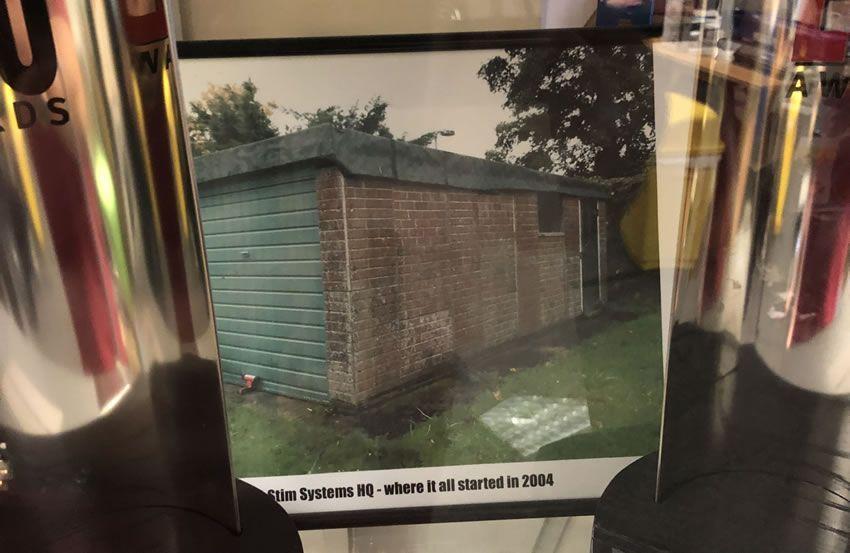 They started in this shed in 2004 and have come a long way since then
Disclosure
Disclaimer - This post contains affiliate links and if you purchase something when you follow one of these links I may receive a small commission at no cost to you. For more information check out my disclosure page.