You can get lots of very cheap sex toys, but these tend to be made out of dubious or even downright dangerous materials that should never be allowed anywhere near your genitals.
Yes, I am talking about the dreaded scourge of jelly sex toys. You know, the ones that smell of chemicals and often leave you with a burning sensation where no burning sensation should ever be experienced.
These jelly sex toys are made from PVC and have phthalates in them, this chemical is banned from baby products but legal in sex toys where they leach out, giving that pungent chemical aroma.
Trust me when I say steer clear of jelly sex toys no matter how cheap they are or how horny you get. Your nether regions can thank me later. There is no evidence that even putting a condom can prevent the phthalates from reaching your body, so it is definitely best to steer clear.
For more information about body-safe sex toys and phthalates check out the fantastic work done by Dangerous Lilly on the subject.
So steer clear of jelly and let me give you some examples of body-safe sex toys on a budget.
eBay, a source of pleasure products if you dig deep enough
You can get some exciting sex toys on e-bay of all places, but you have to dig deep due to their somewhat restrictive policies on sex toys.
Fancy treating yourself to a remote control double vibrating love egg from Hot-N-Desire, made from silicone and with ten vibration settings, all for under £15?
Yes, a sex toy that you can use on your own or with a partner for some kinky fun times. Imagine walking around with it inside your panties and having someone else controlling it.
With two vibrating motors, one internal and one focussed on the clitoris you know it is going to get kinky, wet and of course fun when masturbating with it or just wearing it.
If that got you interested, then you will love the fact that P&P is free as well. So check out the Double Love Egg Vibrator USB Rechargeable Wireless Remote Control Sex Toy AC14 (that's a real mouthful, but it is also suitable for filling something else too).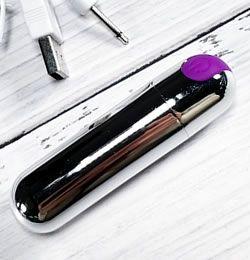 If remote control sex toys are not for you, then how about a rechargeable 10-speed vibrating bullet for under £7? Yes and this one also has free P&P.
Check out the 10 Speed Rechargeable Mini Vibrator G-spot Silicone Vibrating Bullet Sex Toy on eBay.
This one features body-safe ABS and silicone materials coupled with USB recharging. It is also waterproof so you can enjoy it in the bath or shower.
Bullet vibes are a fantastic gender-free sex toy, their small size and power make them ideal for clandestine play. You can slip one into your bag so that you can take care of business whenever the need arises.
But don't be fooled into thinking that bullet vibes are just for vagina owners. No, they are perfect for anyone and guys if you have never had a bullet vibe held against your frenulum (banjo string) then you don't know what you are missing.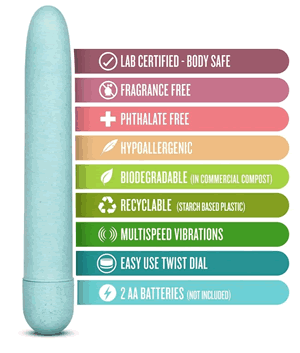 Their small size also makes them perfect for some extra stimulation when having penetrative sex. They are also ideal for foreplay too and not just knee trembling masturbation sessions.
As you can see, if you dig deep enough on e-bay, you can find some little crackers available to keep your masturbation time fun and of course on budget.
Of course, mainstream sex toys shops are also waking up to the need for cheap sex toys. Even ones that are good for the planet by being bio-degradable such as the Gaia Eco Biodegradable Vibrator for just £12.99 from one of my favourite sex toy shops Latex, Leather & Lace.
So now you can wank, happy in the knowledge that you are doing your bit for the environment. Green waking is the future.
Silicone Dildos
Another option for anyone who loves body-safe silicone dildos is the exciting range of no-frilldo's from FunKitToys in the USA.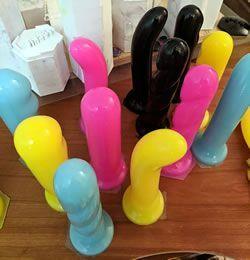 They have produced a range of budget 100% body-safe silicone dildos for anyone on a budget, and you can get one for a little as $20, which is fantastic.
They have five designs and four colour options for people who like their dildos smooth or of course, textured.
I have the utmost respect for any company that goes out of its way to produce body-safe sex toys for people on a budget and FunKitToys are fantastic for doing so.
They deserve support, and their dildos are amazing.
Other Sex Toys
Now I have touched on vibrators and dildos, but there is a myriad of other cheap sex toys that can be a lot of fun to use too.
Think about nipple clamps, blindfolds, impact play toys and good old fashioned rope. You would be amazed at how kinky you can get with a quick trip around your local hardware store.
A rope is something that you can enjoy with a partner or even on your own. It is incredible how sensual and erotic having a rope harness fitted around you can feel. You can google "rope harnesses" for some excellent guide to self-tying with rope as well as more advanced guides for couples.
So body-safe sex toys on a budget are a thing, it's just that sometimes you need to do a little digging.
Another Way To Save Money On Sex Toys
You can also save some money shopping for sex toys (and pretty much anything else for that matter) buy using one of the cashback sites that have now sprung up. I regularly use TopCashBack.co.uk when I shop online and it has literally saved me hundreds of pounds already. In fact, I wrote an article about how you can use it to save money when you buy lingerie and sex toys online.
---
Disclosure
This post was sponsored by Hot-N-Desire, and while some of their products are mentioned in this post, it is because they fit naturally within the scope of this article. This article does contain affiliate links, for more information about affiliate links check out my disclosure page.